There's an infographic about childless female politicians and we are not ok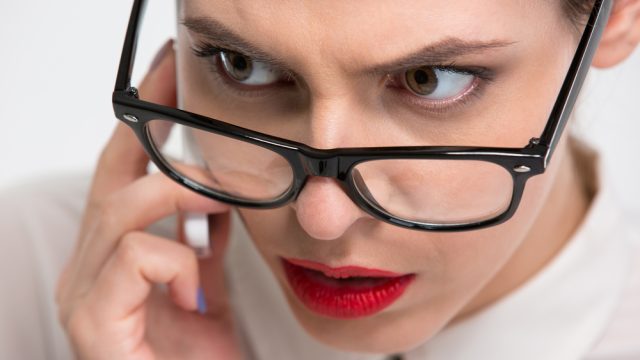 If there's anyone out there who doubts that the fight for equality in the workforce for women is still a struggle, there's an infographic that highlights it for you.
Mashable reports the Sunday Times Magazine tweeted an infographic Sept. 4 that immediately sparked outrage over it's "sexist" nature and we totally agree.
The infographic is titled "Childless politicians" and shows six politicians, all female, who don't have children. Like that's somehow related to their job?
The graphic was included in an interview that Scotland's First Minister Nicola Sturgeon did with the Sunday Times Magazine where she opened up about a miscarriage she had in 2011 and answered questions about her experience in politics as a "childless" female in the profession.
In the interview, the magazine quotes Sturgeon as saying, "If somebody gave me the choice to turn back the clock 20 years… and have children, I'd take that," which sat along the images and titles of six other female politicians who don't have children.
Almost immediately, people on social media started to point out what we think is obvious – that it's pretty judgemental and sexist to only include the women in the infographic of those who don't have children.
false
And another Twitter user pointed out that by using the infographic, it wasn't only sexist, but dismissive of Sturgeon's story.
Still others took aim at the language used in the infographic and the message that being "childless" is somehow less than. false
Sturgeon later Tweeted her reasoning for opening up about her miscarriage during the interview, to help "break 'taboo'," which was "not an easy decision" for her to go public.
Hopefully, the magazine learned the error of their ways and read all the feedback they received on social media, but they've not made any public apology as of yet.