Childish Gambino releases new music and it's completely dreamy and out of this world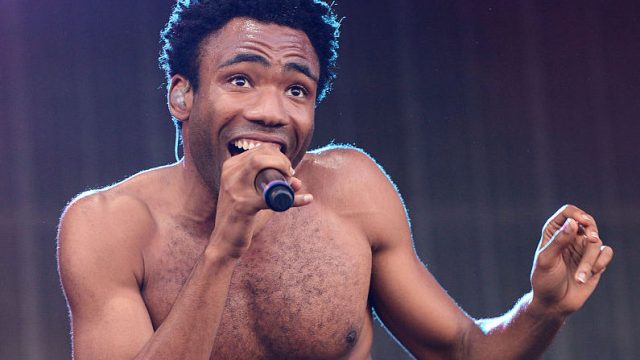 Donald Glover is everything. Actor, comedian, musician, artist. Currently starring in FX's Atlanta, he also records music under the moniker Childish Gambino. But he hasn't released anything since his 2014 EP, Kauai.
But today, Glover dropped his new track "Me & Your Mama." Yesterday, the actor (who will be soon be a young Lando in the new Star Wars movie) teased the artwork for his new album, Awaken, My Love!, on Twitter. It's like a Donald Glover Christmas up in here!
The song "Me & Your Mama" will be on Awaken! My Love, which is available for pre-order on Amazon and All Music. It's set to release on Dec. 2 on Glassnote Records.
Listen to the track here, and don't bother trying not to listen to it for the rest of the evening.
It's dreamy, sexy, and totally dope.
false
They lyrics are wack, in the best way:
I'm in love when we are smokin' that la-la-la-la-la
…repeats about a dozen times, followed by some demands:
Do what you want!
I'm telling you
Let me into your heart!
And then some proclamations:
This is the end of us!
Sleeping with the moon and the stars!
I know where you've been, you can see the sun!
Donald Glover, wherever your talents lead us, that's where we can see the sun. So keep it coming.