Chicken and waffles on a stick is a thing and it's miraculous
There's not a whole lot that can beat a delicious plate of chicken a waffles. The salty, crusty breading of the chicken pairs perfectly with the sweetness of the waffle and some maple syrup. Maybe the only problem is that it's a little messy to eat.
That is, until now! Because chicken and waffles on a stick is now a thing, and it's glorious!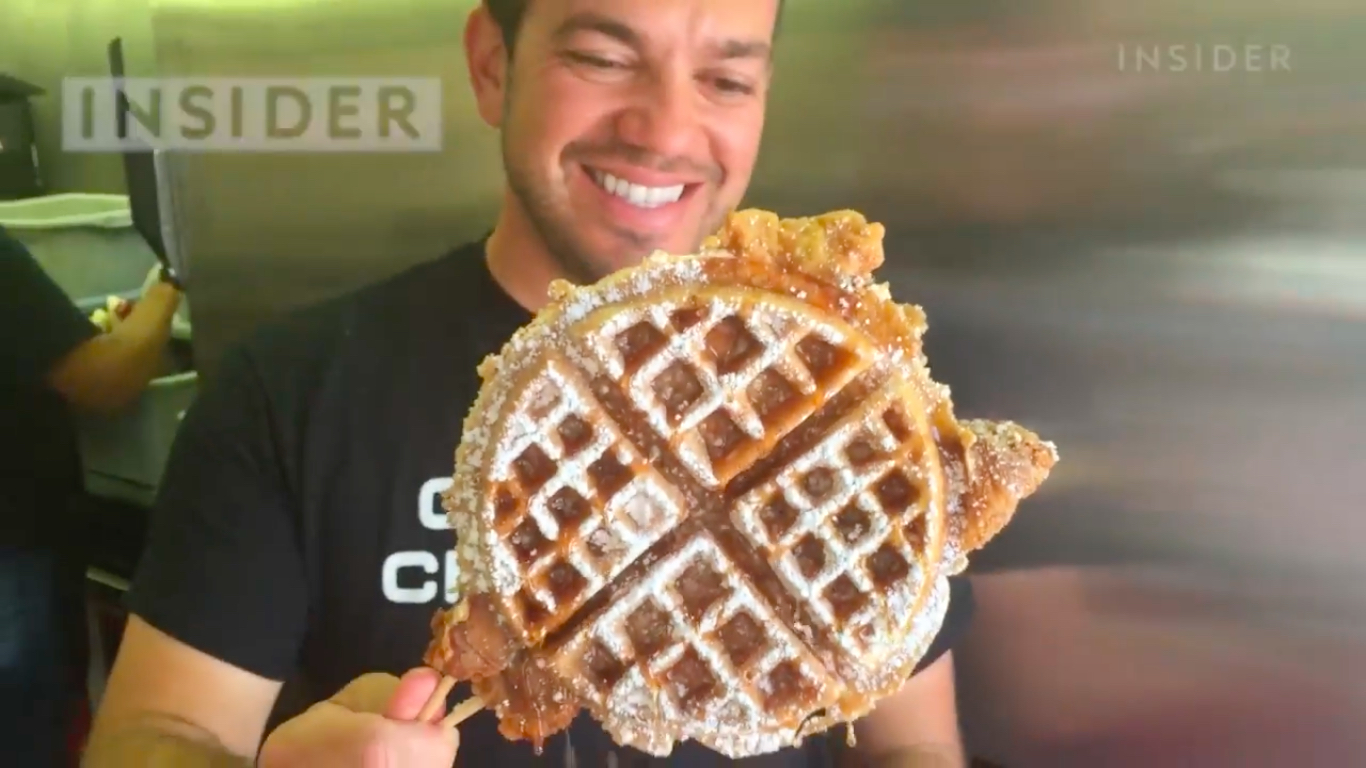 Looks amazing, right? It comes from Chicken Charlies located in San Diego. They bring a lot of their delectable dishes to county fairs, which is where you can find this incredible gift from the waffle angels.
The Chicken IN the Waffle on a Stick is just what it sounds like, a chicken tender baked into a glorious waffle.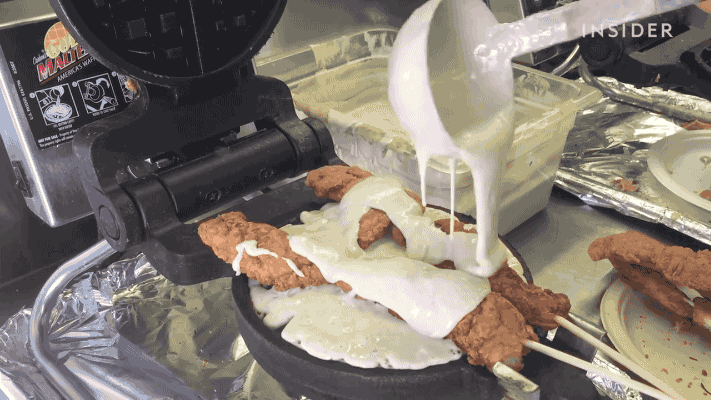 Yeah, and then it's sprinkled with powdered sugar and topped with syrup to really take it to the next level.
Check out an entire video about the Chicken IN a Waffle here:
https://www.youtube.com/watch?v=_2lU_3B-WZU?feature=oembed
Yeah, watching all this is making us hungry. BRB getting us some Chicken Waffles!