Baby Chicago is too adorable for words in Kim Kardashian West's latest Instagram story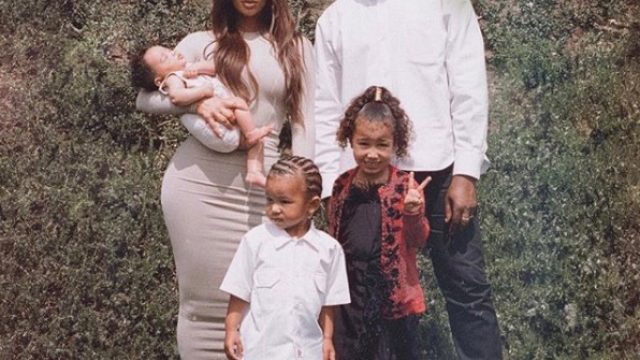 Khloé Kardashian *finally* gave birth to the youngest Kardashian kiddo earlier this week. Sadly, no photos of the baby girl have been released, nor has the family announced the newborn's name just yet. But if you need to see more of the other Kardashian-Jenner babies to hold you over in the meantime, the latest Chicago West video should do the trick.
Kim Kardashian West shared a new video of baby Chicago West on her Instagram story Saturday afternoon — and with or without a filter, Chicago looks exactly like her mama.
West's surrogate gave birth to Chicago on January 15th (happy birthday, baby girl!) and Kim has teased fans with occasional photos of her little one ever since. (Like this heart-stopper of Saint kissing his baby sister.) The newest Chicago West video shows the 3-month-old in a light dress as her mom says, "Say hi, hi cutie!" Of course, the baby coos and kicks her adorable little legs in response.
Kim's next Instagram story, taken the same day, appears to be from the Sesame Street-themed birthday party of 3-year-old Luna, the beautiful daughter of celeb pals Chrissy Teigen and John Legend. The image shows Sesame Street character Abby Cadabby overlaid with the text "Happy Birthday Luna." Chrissy and Kim have been friends for years, so it definitely makes sense that she and Chicago would be there for Luna's celebration.
See the latest adorable Chicago West video for yourself below:
And here's the image of the life-sized Abby Cadabby from Luna's soiree: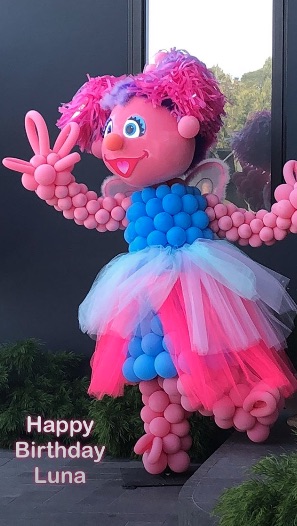 All of the Kardashian kids are gorgeous, of course, but Kim assured her Twitter followers back in February that baby Chi is definitely her own person — and that assessment is crystal clear in every new glimpse we get.
We're so looking forward to the next Chicago West video, whenever she's ready for the camera.