Kim Kardashian just released the first photo of her new baby, Chicago West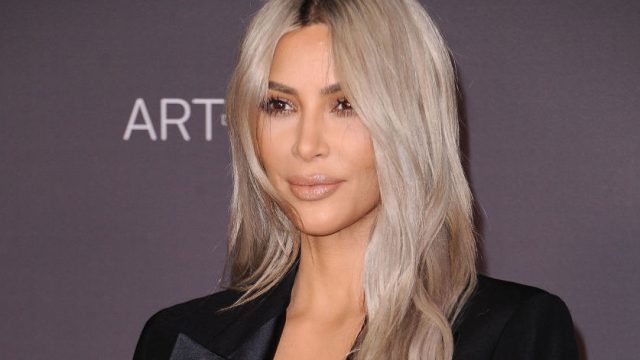 She has arrived — on social media! On Monday, January 15th, 2018, Kim Kardashian and Kanye West welcomed a baby girl into the world via gestational carrier. Just when we thought our excitement couldn't grow more than it already had, four days later, our Kardashian-Jenner radar went off once again: on January 19th, Kim announced on Twitter that she and Kanye had decided on a name for their daughter: Chicago West.
And now? Kim has blessed us with photos of her newborn. Kim posted her baby girl's grand Instagram debut with a short and simple caption: "Baby Chicago." Awwww. Kim recently revealed that Chicago looks like a mix of her other two children, North, 4, and Saint, 2, and now with this first picture, yes, we can kind of see that.
This first picture proves that little Chicago is also going to be a Snapchat queen, just like her mom. This first ~official~ picture is not only one that's been through an Instagram filter or two, but it's also been through a Snapchat lens as well.  Because yes, our first look at mom and baby daughter comes to us with the mouse filter — and honestly, we wouldn't have it any other way.
This is especially heartwarming considering all Kim and Kanye had to go through when deciding to have a third child. On choosing to move forward with a surrogate, Kim told Entertainment Tonight,
"Knowing that I was able to carry my first two babies and not my baby now, it's hard for me. It's definitely a harder experience than I anticipated just in the control area.
We couldn't be happier for the Kardashian-West family right now. And we wish the adorable Chicago West nothing but health and happiness.