For "Chicago's" 15th anniversary, I recreated Velma Kelly's sultry makeup
In Kanye's voice: Chicago is one of the greatest films of all time. Why might you ask? It has the perfect blend of glitz, glamour, music, and murder. What more could you want in a movie starring A-listers like Renée Zellweger, Catherine Zeta-Jones, Queen Latifah, and Richard Gere? It is arguably one of the best movie musical adaptations, and the critically-acclaimed film is turning 15.
To celebrate the 15th anniversary of Chicago, I decided to recreate Velma Kelly's iconic makeup look. That black shadow with the cherry red lips? Sign me up! Not only is she a bold character, but so are her beauty looks. Velma wouldn't be caught dead wearing anything basic, let alone looking fresh-faced. She is always ready for her close-up, and to get Velma Kelly-ready, you'll need the right attitude to channel this boss babe.
Because, at the end of the day, there's something so fun (and bad) about emulating a character who's sexy, sassy, and an all-around bad bitch (minus the fact that she's a murderer who kills her husband and sister). Either way, you'll have fun getting dolled up in Velma's makeup get-up.
Let's get started, shall we?
Step 1: Eyeshadow and Brows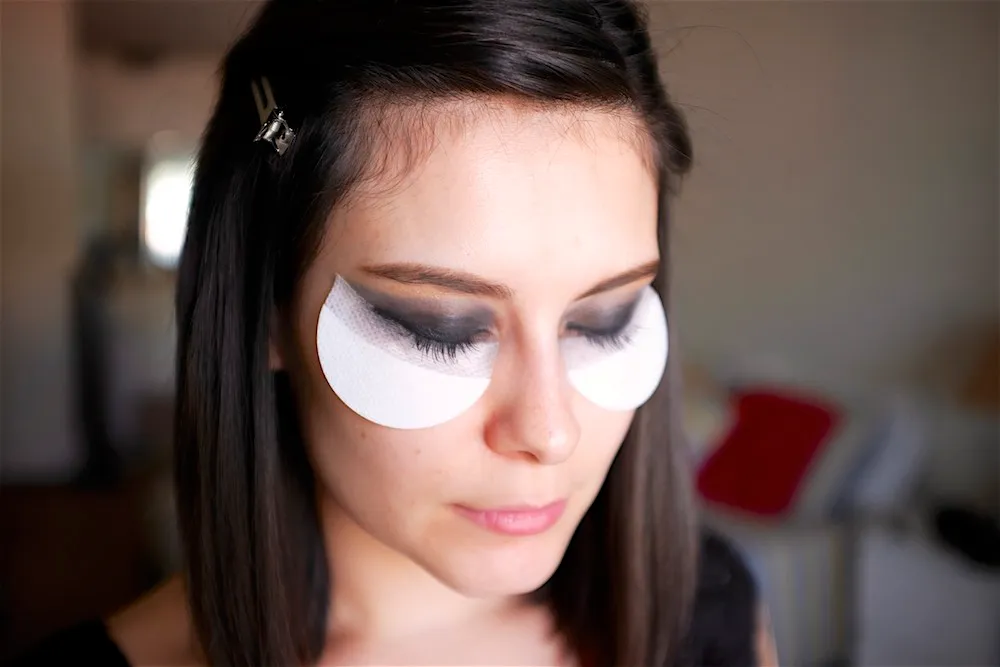 Normally I start with my base, but because so much eyeshadow was involved (especially black eyeshadow, which is notorious for getting everywhere), I started with my eye makeup. To help minimize the fallout, I placed Shadow Shield's Makeup Application Sheilds ($5.81) under my eye area. This also helped me create a long wing with the shadow, because Velma Kelly doesn't have a basic cat-eye. Next, I used Tarte's Tarteist Pro Amazonian Clay Palette ($53) and ColourPop's I Think I Love You Palette ($12.80).
To start, I applied the Classic shadow shade from Tarte's palette all over my lids that way the darker shadows have something to grab onto. Next, I dusted the shadow punk on my cut crease and extended it towards my brow. Again, Velma Kelly's shadow is not only bold, but it's ~dramatique~ and so is her shadow. After, I wet my brush with Mario Badescu's Cucumber Spray ($7) and dipped it into ColourPop's black shadow. The wet brush allows the powder to really stick to your lids, and I wanted this shadow to look extra dark. After, I applied ColourPop's Bitter Better shade (the metallic gold) on my brow bone. Next, I filled in my brows with Wet n Wild's Brow Retractable ($3.99).
Step 2: Mascara, Eyeliner, and Fake Eyelashes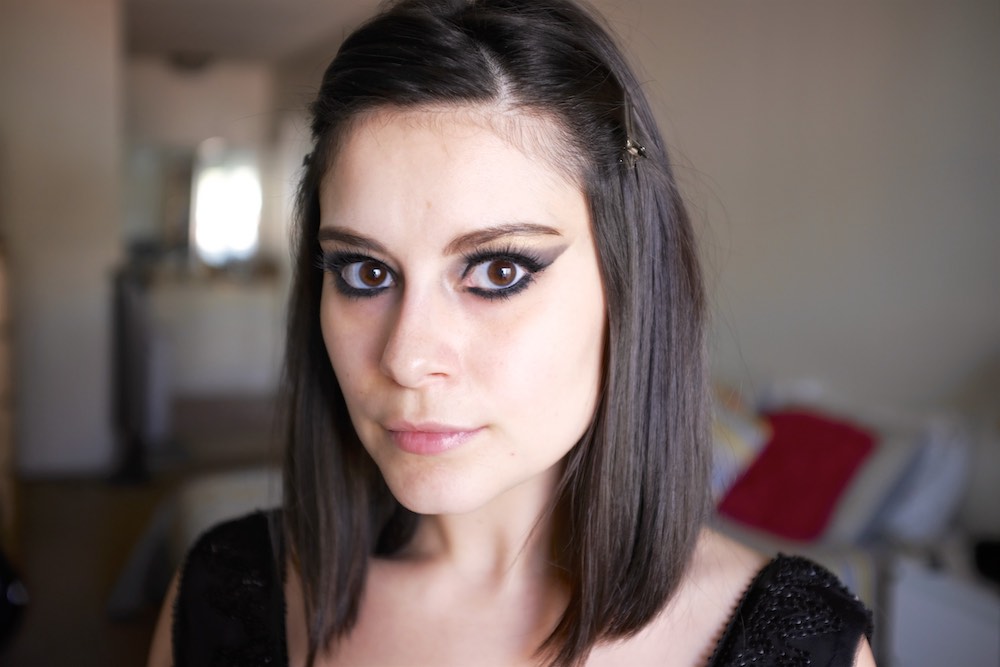 On to mascara! To get some volume and length, I applied IT Cosmetics' Superhero Mascara ($24) on my top and lower lashes. Next, I applied Pixi by Petra's Pixi Endless Silky Eye Pen in Black Noir ($12). Then, I dusted ColourPop's black shadow on my lower lash line to smudge out the eyeliner to give it a lived-in look. For falsies, I used House of Lashes' in Hollywood Glam ($9).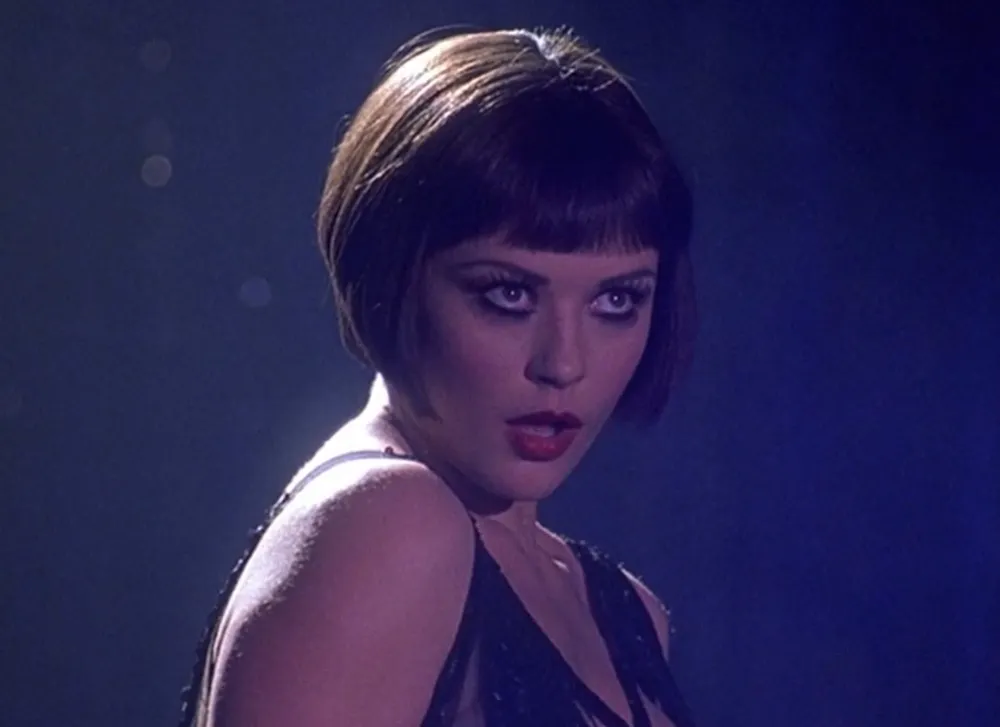 We're almost to Velma Kelly's level of glam!
Step 3: Moisturizer, Primer, Foundation, and Powder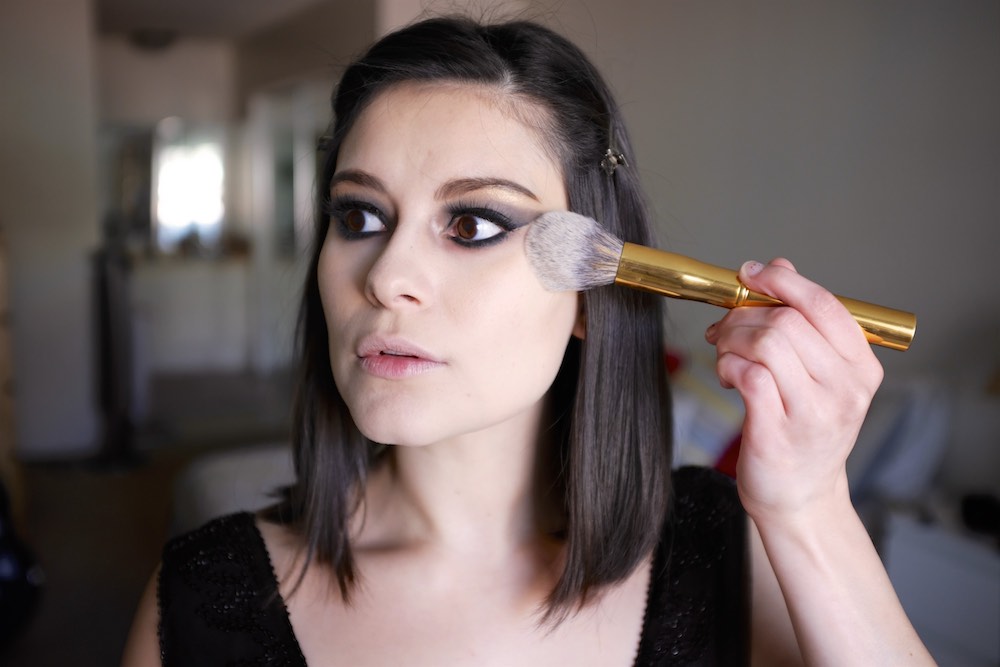 Time for the base! For moisturizer, I used GlamGlow's new Waterburst Moisturizer ($49), then I mixed Charlotte Tilbury's Wonderglow Soft-Focus Beauty Flash ($55) with Almay's new Best Blend Forever in Porcelain ($12.99). For powder, I dusted Charlotte Tilbury's Micro-Powder in the shade Fair ($45).
Step 4: Blush and Bronzer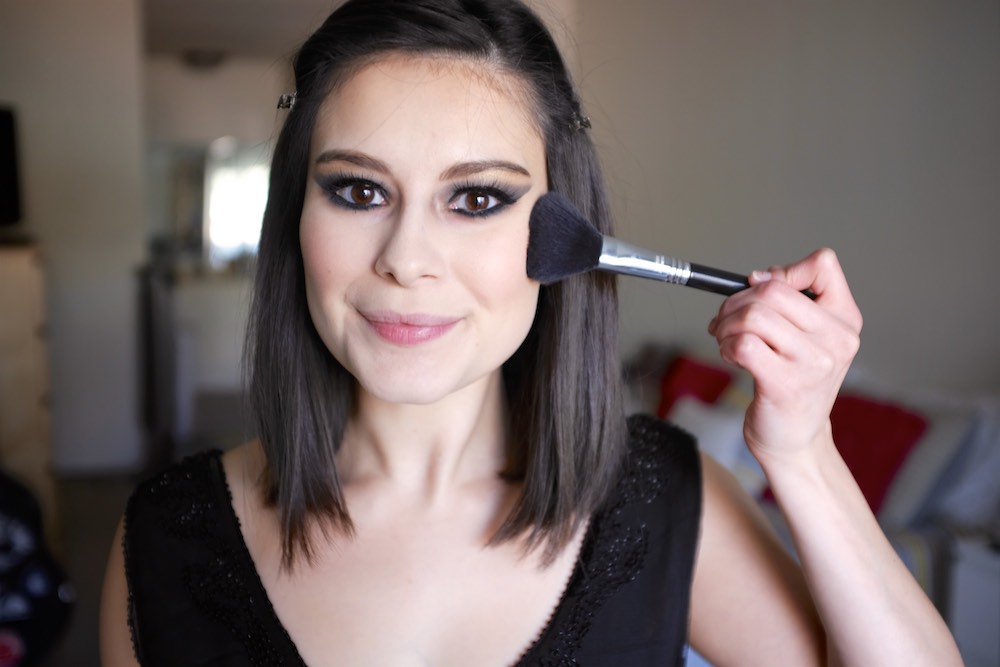 For blush, I used Tarte's limited-edition Blush Bazaar Palette ($44). I mixed the shades Endless and Dainty and dusted it to the apples of my cheeks. I wanted a strawberry-colored blush that would complement my red lipstick. While Velma Kelly has bold makeup all around (the eyes, cheeks, and lips — usually a makeup artist "no, no"), the blush makes the whole look come together. For bronzer, I used my tried-and-true Too Faced Chocolate Soleil Matte Bronzer ($30).
Step 5: Lipstick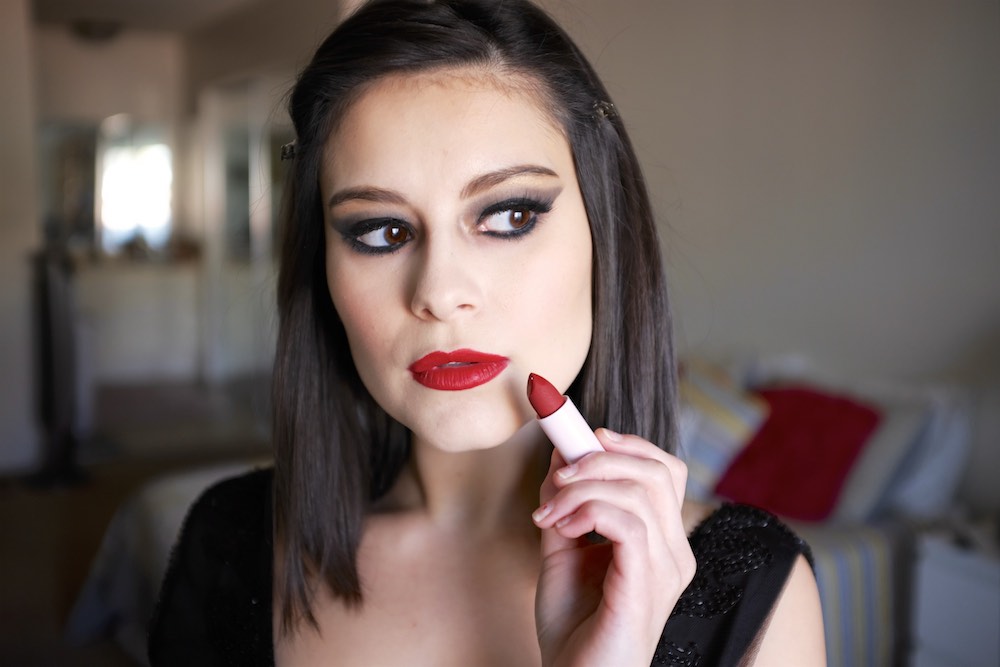 On to the best part, the red lips! To Velma Kelly's cherry red lips, I applied Sephora's Lipstories lipstick in After Hours, $8.99. Fitting, don't you think?
All that Jazz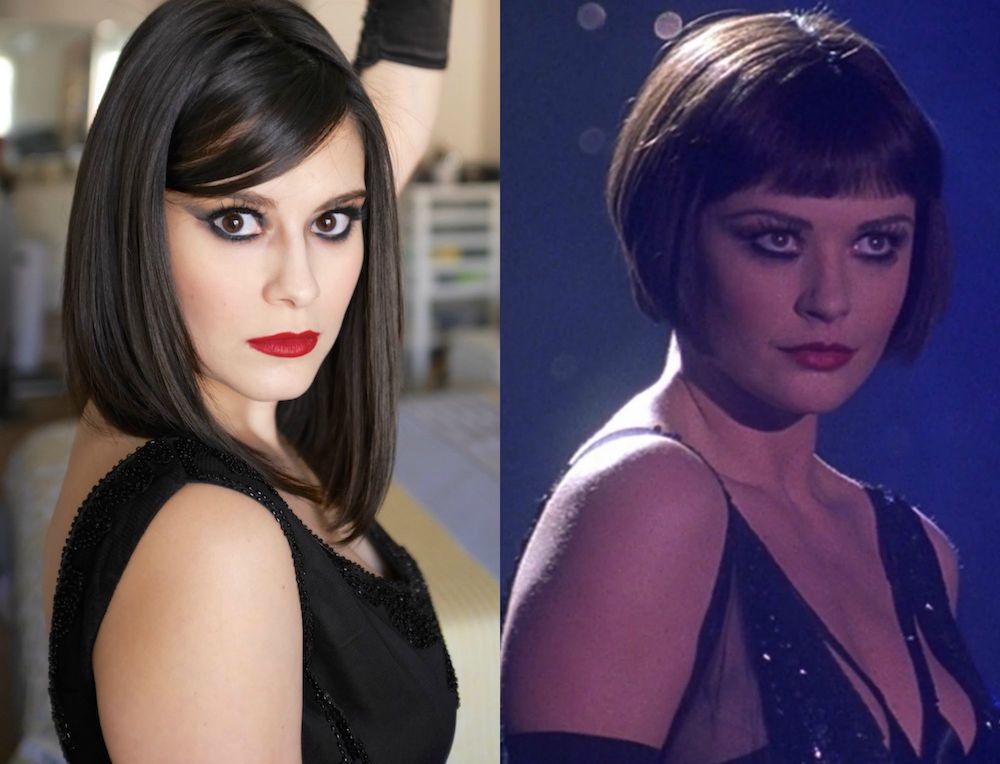 ~He had it coming.~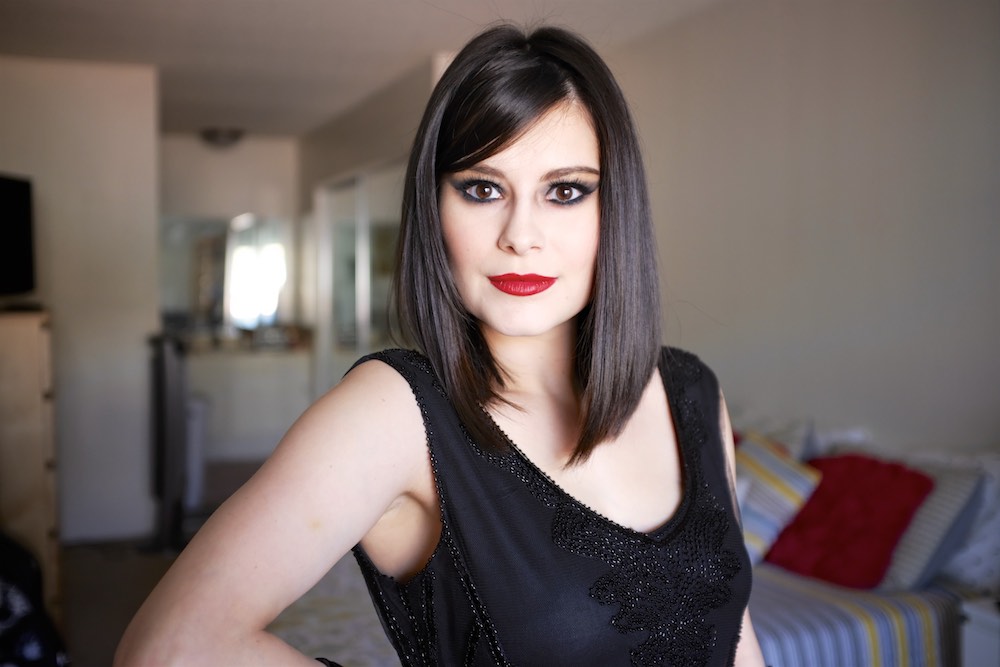 Bust out your karaoke microphone, red lipstick, and dancing shoes to celebrate the film's 15th anniversary. I know I will.