How Kim Kardashian's daughter Chicago breaks the family's baby name tradition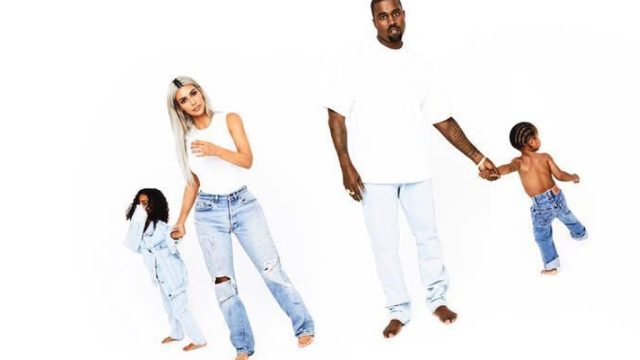 Kim Kardashian has announced the name of her and Kanye West's newborn daughter, and *drum roll please*, it's Chicago. While we love the name, "Chicago" actually goes against Kim's baby name philosophy, and there's a very simple reason why.
Kardashian revealed during a November 15th, 2017 appearance on The Ellen Show that she and West were having a hard time coming up with a name. However, Kardashian said she wanted to go with the one-syllable name because that worked for her other children, North and Saint.
"It's so hard," Kardashian lamented to DeGeneres on choosing a name (via CNN). "I do like different names, but short, easy to spell, one syllable. That's kind of my vibe."
North, Saint, and now Chicago. Guess the solo syllable isn't her ~vibe~ after all. That being said, Kardashian just tweeted out that her infant daughter's nickname will be Chi, and that totally fits with the family's name tradition. Kardashian also retweeted a fan from Chicago who clarified that the condensed form of Chicago is pronounced like "shy." North, Saint, and Chi. Awww.
Now that we know Kardashian's daughter's name is Chicago, we're shocked that it took the couple so long to settle on the name. It's kind of obvious, right? Consider how West's love for Chicago is so evident in his music and well-documented in his words. West is from Chicago and wrote the 2007 song "Homecoming" as an ode to the city — he even personified Chicago as a girl in the lyrics. In retrospect, it seemed that Chicago was the clear choice for any Kardashian-West daughter all along. Number of syllables be damned.