Peter Mayhew (aka Chewbacca) started the perfect hashtag for Carrie Fisher's legacy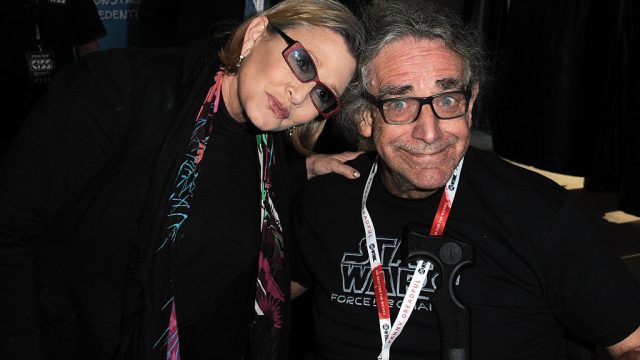 Plenty of stars and peers have spoken positively about Carrie Fisher since her recent passing. But her Star Wars family have been some of the most outspoken. After all, they have been bonded for decades thanks to their adventures in galaxies far, far away.
Mayhew, who played Chewbacca in the Star Wars franchise, tweeted a sweet sentiment about his Princess Leia. He made it clear that her influential work can continue past her death in the most creative and inspiring way.
Mayhew's hashtag, #CarrieOn, is a perfect play on the popular phrase "Keep calm and carry on." People are loving the opportunity to honor her in this way.
People everywhere have been making this #CarrieOn idea their own.
Some are responding with reminders that she'll never be forgotten.
false false
Others are making it clear that her work beyond Star Wars will never be forgotten.
false
And some people are simply using it to say goodbye to the beloved entertainer.
false
It's a beautiful digital tribute to a wonderful woman. And it's also a great reminder of just how incredible her legacy really is.
Leave it to the man of few words to say something so simple and yet so powerful.