There's a lot of anger about the new Starbucks Frappuccino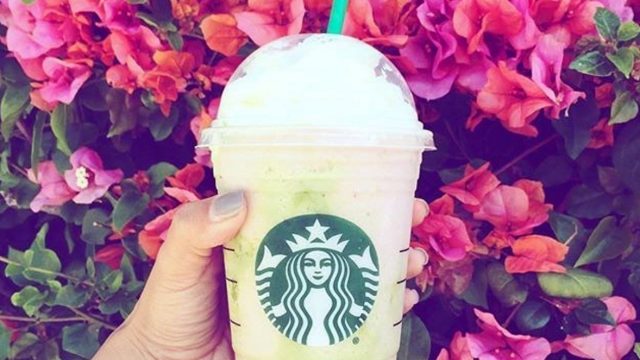 It's official: Starbucks has gone Frappuccino crazy, and we love everything about it. The coffee shop has introduced more new and limited edition flavors in the last year than we can count, and their latest is the perfect spring offering: The Cherry Blossom Frappuccino. The drink is being released in honor of the Japanese sakura tradition.
Much like the cherry blossoms that bloom for a very short time in the spring, the drink will only be available for a small window of time. And we mean really small: The Frapp went on sale early this week (the 15th) and will only be available until Sunday. But in a short amount of time, it's already managed to outrage a lot of people. Why? Because… it doesn't actually contain any cherries.
We tried the Cherry Blossom Frapp for ourselves, and it's true: There's no cherry flavor. Zero. According to Starbucks, the drink has a strawberries and cream flavor with white chocolate sauce and a matcha drizzle. It's topped off with whipped cream and some powdered matcha is sprinkled on top.
There's no cherry fruit, no cherry flavoring—nothing. Even though it wasn't what we were expecting, the consensus at HG HQ was that it was still pretty darn good. But others are not so happy with the coffee chain. People have taken to Twitter to air their frustration and confusion around the flavor. Because when you order a drink with cherry in the name that ends up tasting like something completely different, it's a weird experience.
Can you blame these Starbucks drinkers?
If you're curious to see what all the outrage is about, hurry, because you only have until Sunday to get your hands on one!