Kristin Chenoweth opera singing the 'Game of Thrones' theme song is giving us so much life right now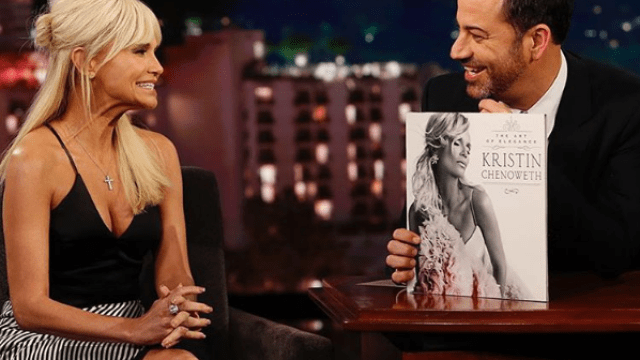 Would you pay to see Broadway classic Wicked meet Game of Thrones? We definitely would!
Wicked star Kristin Chenoweth is apparently a HUGE fan of the HBO hit series. While on Jimmy Kimmel Live! promoting her new album "The Art of Elegance" Chenoweth told Kimmel how much she loved the show. When asked by Jimmy Kimmel if she watched the series, she responded, "Is the Pope Catholic?"
Jimmy, we'll take that as a yes!
Chenoweth went on to explain to Kimmel how she uses the GOT theme song as a vocal exercise. The singer and actress, whose vocal range is astounding, gave Kimmel and the audience an operatic rendition of the theme.
Watch Chenoweth's epic rendition below:
https://www.youtube.com/watch?v=WwPwI5nmON4?feature=oembed
While we could listen to Chenoweth sing a grocery list and be moved, she does a wonderful rendition of the famous theme song.
This isn't the first time Chenoweth has shared her love for Game of Thrones. In July, Chenoweth posted a video to her Instagram showing her emerge with a glass of wine a la Cersei Lannister, doing a spit take at an off-camera person profess their loyalty to the King in the North.
We love how much Chenoweth loves GOT. Maybe next time she visits Jimmy Kimmel Live! she'll sing "Rains of Castamere."