How This Wheelchair Dancer Reconnected With Her Body After a Life-Changing Injury
Read her advice on what to do if your relationship with your body is affecting your mental health.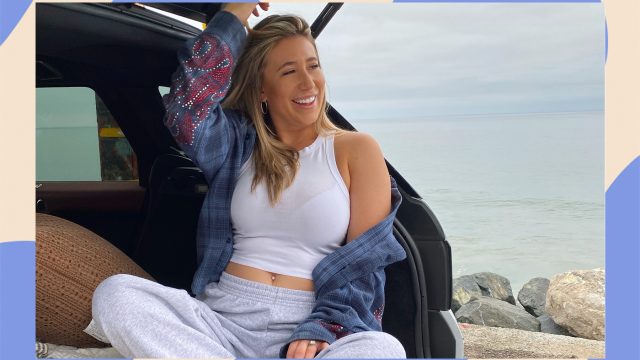 Sundays are a day to recharge and reset by hanging with friends, turning off your phone, bathing for hours on end, or doing whatever else works for you. In this column (in conjunction with our Instagram Self-Care Sunday series), we ask editors, experts, influencers, writers, and more what a perfect self-care Sunday means to them, from tending to their mental and physical health to connecting with their community to indulging in personal joys. We want to know why Sundays are important and how people enjoy them, from morning to night.
In 2009, professional dancer Chelsie Hill was paralyzed from the waist down while a passenger in a drunk driving accident. With her world turned upside down, she knew she needed a change to feel like herself again. "I felt the need for friends who understood my new life. I had lost so much and wanted to feel normal again," the now 28-year-old tells HelloGiggles. So, about a year after her injury, she reached out to some women who were also in wheelchairs to see if they wanted to dance along with her. Then in 2012, the small group became an official dance team who called themselves Rollettes—and the rest is history.
As the founder of Rollettes, Hill has been doing everything and anything to empower women with disabilities through movement and dance. "For the last few years, we have been traveling all over the US and world performing at all different events. We also have our annual event every year where hundreds of women come to L.A. for a weekend of workshops, seminars, and dance, called Rollettes Experience," she says. Due to the coronavirus (COVID-19) pandemic, Hill's business has looked a little different lately—but she says it's been even more satisfying. "We are doing more virtual dance classes, girls' nights, and hangouts than ever before," she explains. "Even though we can't physically be together, all of the Rollettes family around the world feels more connected than ever." 
At the end of the day, Hill wants the Rollettes community to continue to feel that bond, whether they're dancing remotely or in-person. After all, that was the main reason why she started the dance company in the first place: to build community and friendship. "When you have a diagnosis or injury, it can feel all-consuming sometimes, and having women around you that understand is so relieving in a way," she says. "Plus, you all have something in common so you can laugh about things and joke about things you maybe can't with others. It's a special bond and my goal was to try and give that to every girl out there who needs it."
For this week's Self-Care Sunday, we spoke to Hill to learn more about her mental health and how she's been staying connected as of late. Here are her go-to self-care rituals, plus advice for people with disabilities who want to dance but may be afraid to do so.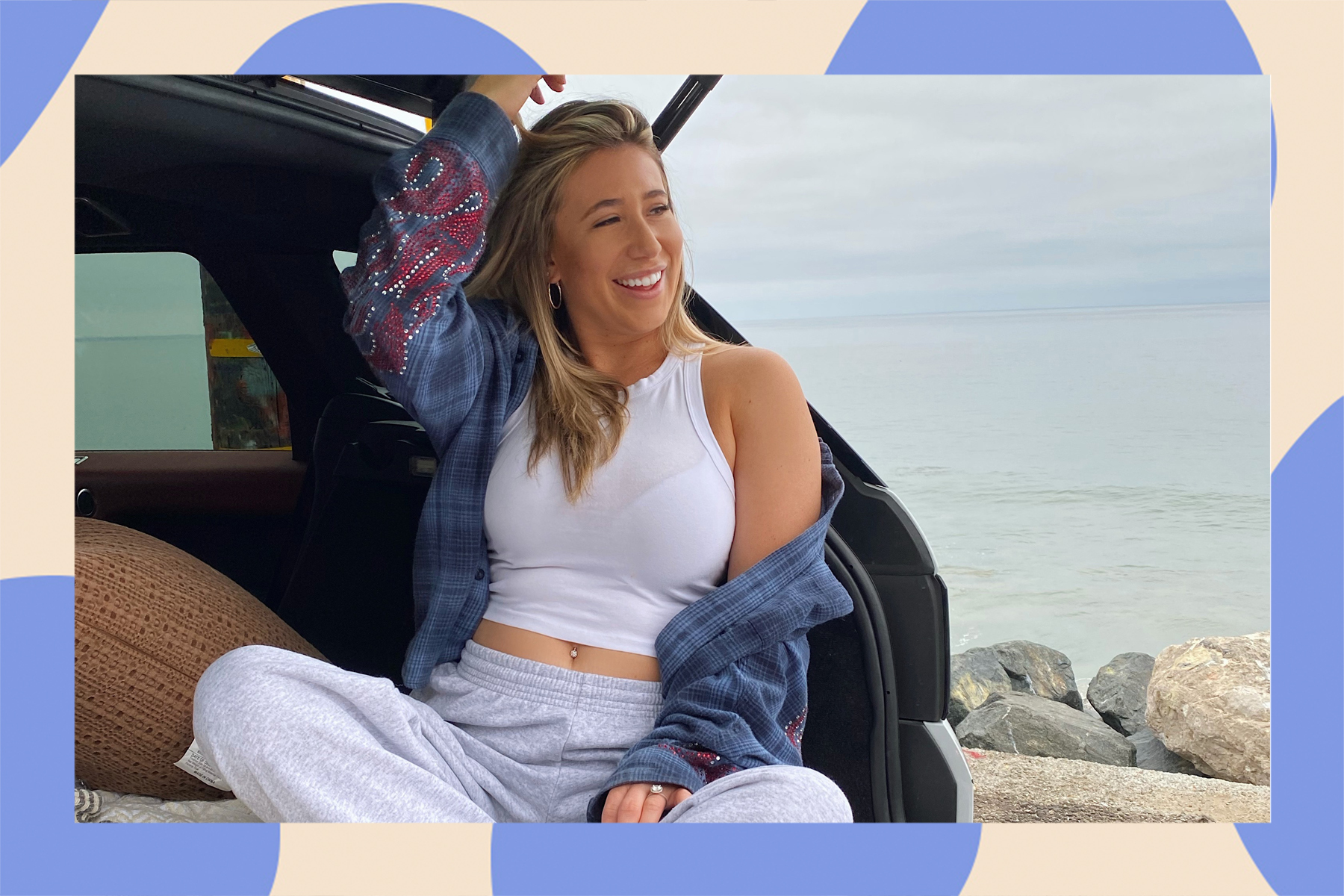 Mental Health
HG: How has your relationship with your body over the years has affected your mental health?
CH: Understanding and accepting my new body was hard. So many changes literally happened overnight that after I recovered, everything fit differently. My favorite pair of jeans no longer fit. Things that looked fine on me while standing looked so different while sitting. It does mess with your body image. Going from having strong, dancer legs to not being able to walk was very hard. 
HG: What are some practices or regimens you'd suggest others do if they feel like their mental health is being affected by how their body looks or feels?
CH: I would say three things: First, carve out time in your day to just sit with yourself and your thoughts even if they are good or bad. Just be okay with your own thoughts and allow yourself to feel what you need to. Second, if your friends are always tearing their own bodies down or projecting insecurities out, find a new group. After I was injured, Ali Stroker encouraged me and talked to me about how to dress my body. She was so encouraging and full of self-love. Surround yourself with people who speak life. Third, go shopping. Try on everything and be okay if something doesn't work. Take notes and see how clothes make you feel now. Shopping will then get easier in the long run and finding the right things will become more fun. You can't stay focused on how your body used to look. 
HG: During the weekend, how do you care for your mental health when you know you have a heavy work week ahead?
CH: Being a boss and entrepreneur isn't easy. It feels like there is always something to be done. So on the weekends I really try to practice some balance and do things that are unrelated to work. I love fixing up the house or working in my garden. I love watching movies and cooking new recipes. The work is always going to be there Monday morning so really enjoying and making downtime is important. 
Physical Practices
HG: What physical activities have you been doing lately on Sundays?
CH: I love to organize and don't get a lot of time to do it during my week so Sundays are sometimes my reorganize days. Whether it's just my pantry or make-up drawer, having an organized home makes me feel ready to tackle the week. It's such a de-stressor! I also recently switched from coffee to black tea so making that is my little routine in the morning that I really look forward to it. One thing I have to do on Sundays is clean. Sundays are my days to prepare my mind and body for the week ahead.
HG: On Sundays, how do you connect with your body?
CH: I use my leg braces a lot on Sundays because I have the whole day to do those exercises and then rest. Using my leg braces helps with blood flow, bone density, and my core strength. 
HG: how do you suggest to connect and focus on your strength during difficult circumstances?
CH: When we created the Be Boundless campaign it was all about personal strength and person wins. So it doesn't mean climb Everest and that makes you boundless. It could be as simple as being able to brush your own hair or setting boundaries with loved ones. Living boundlessly is about the mental, physical and emotional journey and overcoming obstacles.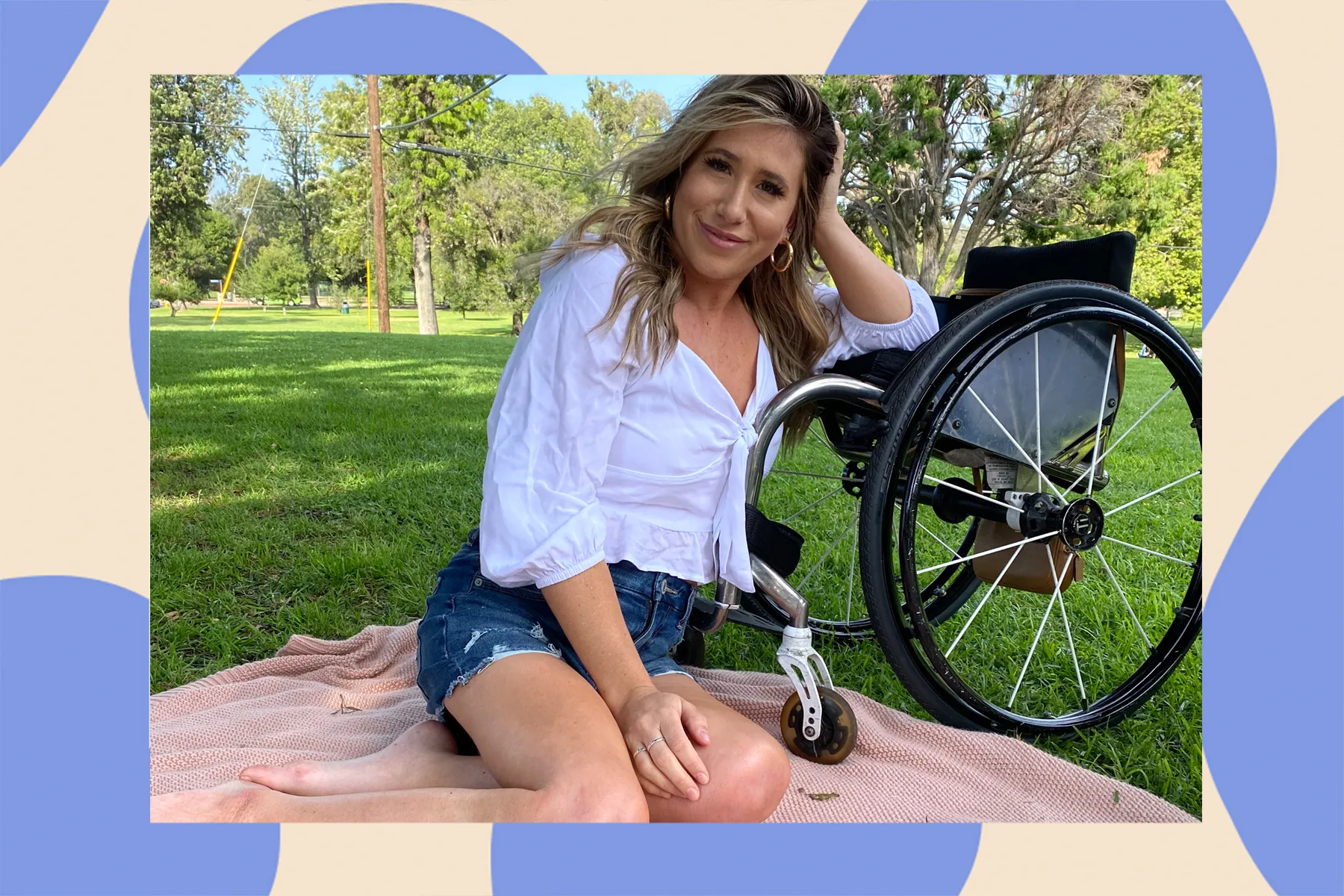 Community Care
HG: How have you been staying connected with loved ones during this time?
CH: I have family kind of spread out all over so during this time, we have been doing regular family Zooms and lots of FaceTime calls. But I really like keeping Sundays just for me. It's such an important personal day for me. 
HG: As the founder of Rollettes, how have you been trying to support the community as of late?
CH: Something new this year is the Boundless Babe Society. After Rollettes Experience last year, I found that so many girls were wanting more connection and were wanting to reach their personal goals. So we created a mentorship program for women wanting that next step. It's a six-month program that walks them through various topics and subjects that encourages them to break free from things that are holding them back. The girls are amazing and have built such a bond with each other. The goal is that they then take the community they experience here and the leadership skills they learn and take it into their own communities. 
Plus, the monthly dance classes and girls' nights have been such a success. People just want a place to connect so during this time, especially, we've made that the biggest priority. 
Personal Joys
HG: Do you have a dance routine or product that you've been gravitating toward as of late? 
CH: I am really loving choreographing to Latin pop music right now. It's so upbeat and fun and just fills you with such energy. 
As far as products, I am a big candle person and love lighting candles in my space to create a calm atmosphere. Also, I go crazy on Amazon (who doesn't?) for my monthly household and beauty needs. I created a store on Amazon of my favorite things so people can check them out, too. I have a section on things for wheelchair users that I find so helpful. 
HG: What do you wish the dance industry would understand and get right when it comes to women with disabilities who dance?
CH: This is a tough one. Since dance is an expressive art form, it can be interpreted and adjusted. Just because something involves the use of your legs doesn't mean I don't have alternative options that look in sync with the choreography. Everyone's ability is different so don't count me out or write me off just because of my chair. All I ask is for a shot, so give people with disabilities a shot. 
HG: What is your advice for people with disabilities who want to dance but don't feel confident in starting? 
CH: Just keep doing it. Even if right now you are just dancing alone in your bedroom, keep doing it. Even if you're uncomfortable or it feels weird. My first dance class in L.A. was a disaster but I kept going and it got easier and more comfortable. See what you are capable of and what your abilities are and go from there. People with disabilities aren't required to constantly innovate or be an inspiration to everyone, but putting yourself in uncomfortable spaces can help you educate people who don't understand or have questions.