Chelsea from 'Teen Mom 2' got married and looked STUNNING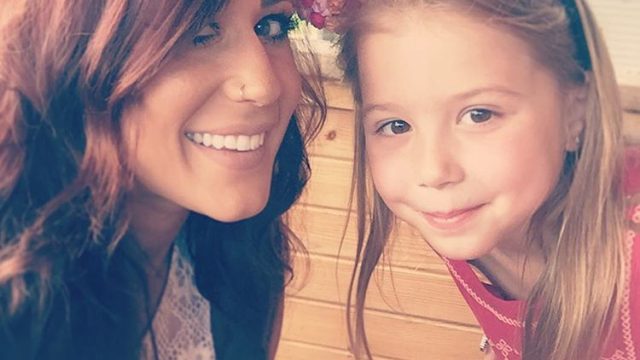 If you've been following the hit MTV documentary series, Teen Mom, you are likely aware that mom Chelsea Houska, of Teen Mom 2, recently got married to her partner, Cole DeBoer. That's right, as of October 1, the happy couple are officially husband and wife! According to US Weekly, the couple first met in August 2014, became engaged in November 2015 (with Chelsea's daughter, Aubree, was adorably involved, of course) and are now a couple of married love birds. Awww.
Chelsea shared a sweet image on her Instagram which shows she and her new husband in wedding attire, looking into each other's eyes as happy as can be. Fans of the show likely remember that the most recent season dealt largely with Chelsea's wedding planning and showed the pair picking out a venue. As of right now, we are eagerly awaiting more pictures from the ceremony, but are dreaming of its chic rustique quality from this image alone:
Chelsea and Cole are fan favorites of the show, particularly because Cole is SO good and loving with Chelsea's daughter, Aubree. Just check out how sweet they are as a family in some of these pictures below:
Chelsea and Cole are expecting their first child together due in February 2017, according to Us magazine. Congratulations all around, Chelsea and Cole!