Chelsea Peretti threw so much shade at the Hollywood Foreign Press after "Get Out" lost at the 2018 Golden Globes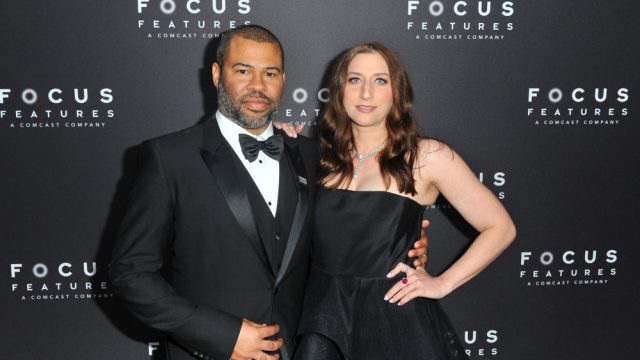 Many were surprised when the cast and crew of Jordan Peele's Get Out left the 2018 Golden Globes empty-handed — as in, the film didn't receive a single award. And Peele's wife, comedian Chelsea Peretti, was particularly displeased.
Peretti took to her Instagram, writing:
"Kaluuya performance was phenomenal, exciting, and rare as was @getoutmovie and I'm almost positive I say this objectively speaking, with limited bias. One of the infrequent films that feels original from script to cast to tone. Stays with you. Keeps you thinking, talking, and feeling long after its done. Top to bottom my favorite. Rooting for it with all my heart and soul since day 1…..byeeeeeeeee."
Get Out, a genre-defying suspense film, tells the story of a young black man who goes to an all-white suburb to meet his girlfriend's family. Peele explained to Deadline that he entered the film in the Golden Globes comedy category because there was no category for social thriller, which more accurately describes its niche.
While it could of course be argued that Peretti is biased on this one, many others have echoed her thoughts — specifically, that it's outrageous that a film lauded by critics as "extraordinary" and "inventive" with a 99% rating on Rotten Tomatoes would go unrecognized at one of the biggest awards shows of the year.
Peretti has had unwavering support for her husband's film. When asked by a Twitter user back in April 2017 what her (white) family thought after viewing the film, she jokingly replied, "We all cried for weeks. We were so hurt to see our family secrets exposed in this documentary."
This was Peele's first Golden Globe nomination, and Get Out is currently nominated for five Academy Awards in categories ranging from Best Picture and Best Director to Best Original Screenplay.
Here's hoping that the film will get more (deserved) recognition with the Academy.