Chelsea Peretti and Jordan Peele are thinking of naming their baby after a "My Little Pony"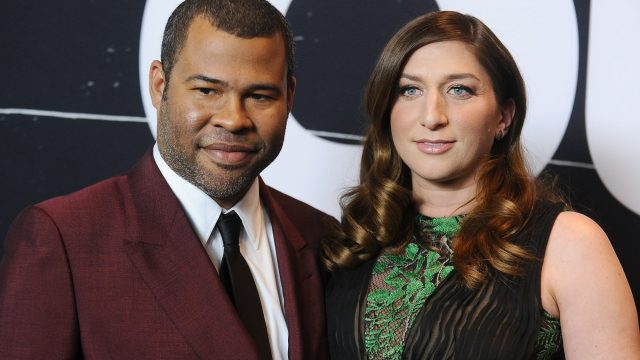 Baby names are a special challenge. Celebrity baby names are a whole new challenge. You want to be different because how many Tiffany's does the world really need? (A lot, of course, but there are enough people for names to go around), Celebrities are no different. But how about naming your baby after a My Little Pony. Why not, right? When your kid may be in a class with Blue Ivy, why would you name them Sarah? Actor and comedian Jordan Peele and his wife Chelsea Peretti recently announced that they were expecting their first child and of course, names are on their minds. Peele, who is promoting the film Get Out, which he wrote and directed was asked about the possible name choices he and Peretti had been discussing.
When E! interviewer Marc Malkin suggested the names Rainbow, Unicorn or Sparkles, Peele laughed and took the suggestion. "All these could work," he said. "I am just going to look at My Little Pony and just go through the catalog…Everything we are searching for has a positivity and I think probably if we had a baby a couple of years ago, we would have chosen something cooler and more bad ass. But now, it's like let's move into the future in a positive way." Rainbow Dash or Princess Celestia Peele? It actually has a pretty good ring to it, especially for the child of comedians right?
Peretti, who stars on Brooklyn Nine Nine, posted a picture of her displaying her bump in the Yayoi Kusama Infinity Mirrored Room exhibit at The Broad museum in Los Angeles. She captioned the photo,"beyonce schmonce." No matter what name they choose, we know that it will be adorable. And with a little sense of humor, too.