Chelsea Handler opens up about her emotional election response and what women can do from here
If you didn't watch the Chelsea episode the day after the election, you missed out. The episode was one of the rawest, most emotionally true reactions from a TV personality to the election results. Chelsea Handler opened up about coping with the election results, and she's not afraid to admit that it deeply affected her.
Last night, Chelsea went on The Daily Show. She talked to Trevor Noah about her election night reaction, and we applaud her honesty. Chelsea has always had an ability to keep things open and truthful. That's what draws us into her comedy so strongly.
Chelsea Handler discussed her election reaction on Chelsea with Trevor Noah, because it's important.
Chelsea explained that she had a show the day after the election, and she didn't think she could do it. Chelsea ended up breaking down and crying on air as she talked about the election results, and we found that so touching.
Talking with Trevor Noah, Chelsea said, "I was just like, how am I going to get through this without crying on TV, and then I did cry on TV. And you know what? Good, I'm glad I cried. I was really upset.
We were glad Chelsea cried too. Not because we want to see her upset, but because we appreciated seeing such a raw, emotional reaction. We appreciate that Chelsea was willing to share that side of herself.
Chelsea found her place in all of this craziness as a voice for people who don't have one, and we think that's awesome.
Chelsea said, "This is what inspires me, and also is troubling, but it gets me filled with conviction. Is I can be a voice for people that don't have a voice. I can stick up for Muslims, and the LGBT community, and women, and Black people, and whoever needs a f***ing voice, I will be your voice."
YASSSS! We love Chelsea's irreverent conviction, and we will so be behind her when she speaks out.
Chelsea also has a mission for all women, to move forward into the future.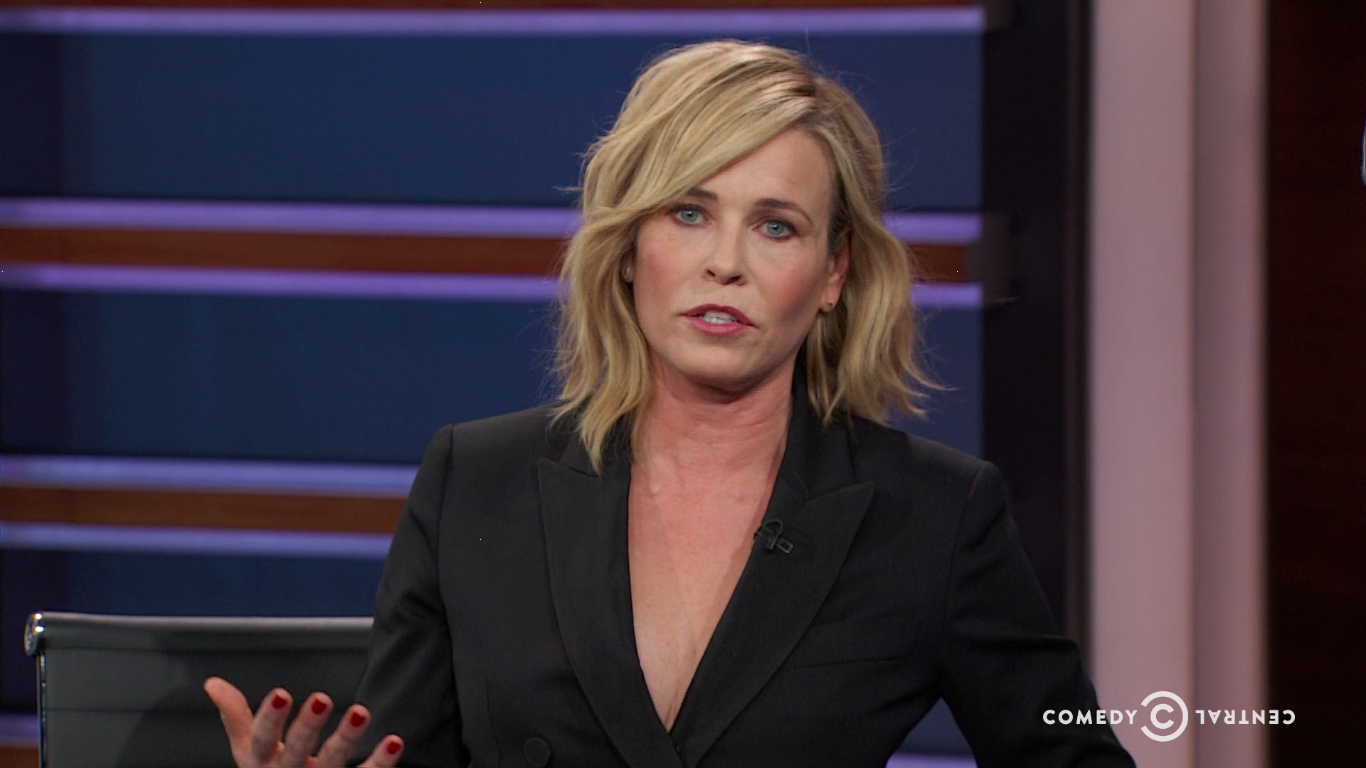 Chelsea talks about the problems she sees with women and women. That women don't always support one another. But she said that needs to stop. We have to support one another.
And most of all, she said, "Ladies need to get to work."
We totally hear her, and we are ready!
We ladies better make sure to support each other, because Chelsea's watching!