Chelsea Clinton is releasing a new children's book called "She Persisted"!
Mitch McConnell unintentionally created a feminist rallying cry when he said, "She was warned. She was given an explanation. Nevertheless, she persisted" about Elizabeth Warren. And now, it has become the title of Chelsea Clinton's new children's book. While the Senate Majority Leader might not be too happy about this, we certainly are.
As announced by Entertainment Weekly on March 16th, Clinton is releasing a book called She Persisted. Beyond the title paying tribute to Senator Warren, who was silenced by McConnell while reading a letter by Coretta Scott King during a debate about Jeff Sessions, the entire book is dedicated to strong women since the subtitle is:
13 American Women who Changed the World
The very famous daughter of Bill and Hillary Clinton is no stranger to being an author, since she wrote the empowering book for kids, It's Your World: Get Informed, Get Inspired & Get Going!, in 2015. She also cowrote Governing Global Health: Who Runs the World and Why? with Devi Sridhar, which was just released in February 2017.
The children's picture book will feature illustrations by Alexandra Boiger. And the 13 women who are featured in the book are abolitionist Harriet Tubman, activist Helen Keller, journalist Nellie Bly, dancer Maria Tallchief, activist Claudette Colvin, union organizer Clara Lemlich, activist Ruby Bridges, politician Margaret Chase Smith, astronaut Sally Ride, athlete Florence Griffith Joyner, the Oprah Winfrey, and Supreme Court Justice Sonia Sotomayor.
You may have noticed that's only 12 women. While it hasn't been officially announced, Entertainment Weekly said the book "will feature a cameo by another important female figure." And we're going to guess that if it's not Warren, it will be none other than Chelsea's mom Hillary.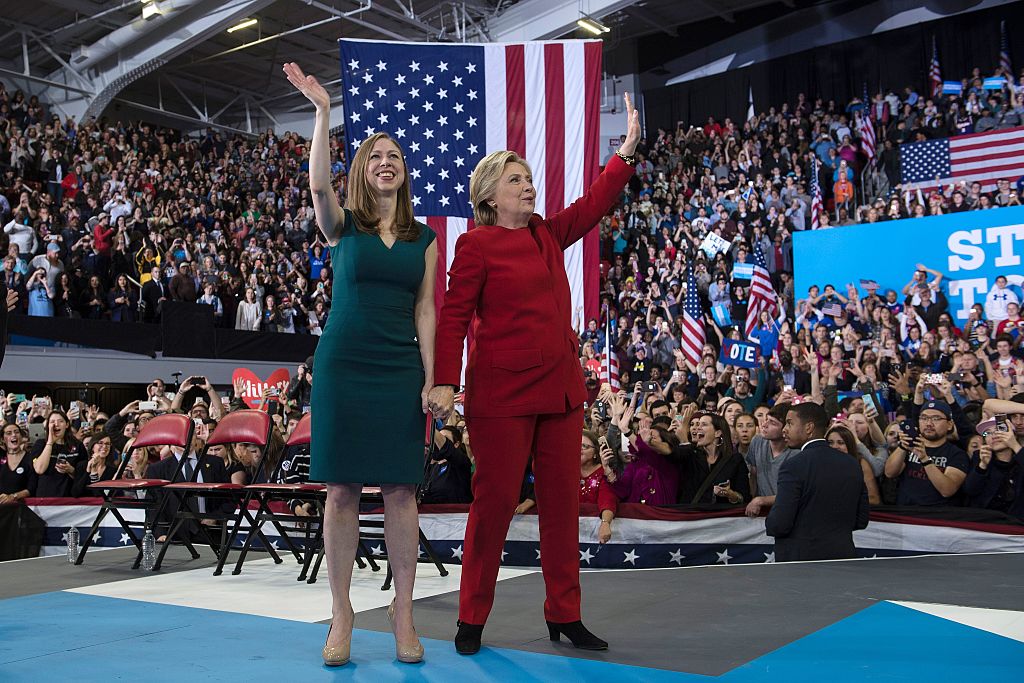 Thanks to Clinton jumping on the "She Persisted" bandwagon, we know what book we'll be buying for the young feminists in our lives come May 30th!