Chelsea Clinton is eyeing Congress and we're definitely cool with that
Those Clintons don't quit, and we're so, so thankful. The New York Post reports today that Chelsea Clinton is being "groomed" for a congressional run. Her mother Hillary may have lost the Presidential race, but her tenacity, courage, and dedication to bettering our country has won our hearts and our minds. And now her legacy continues, with her daughter picking up the reigns.
The seat Chelsea may be eyeing is New York's 17th Congressional District in Westchester County, currently occupied Democrat Nita Lowey, who was just reelected for her 14th term. Lowey might be retiring after her current term, and Chelsea will run for the seat then.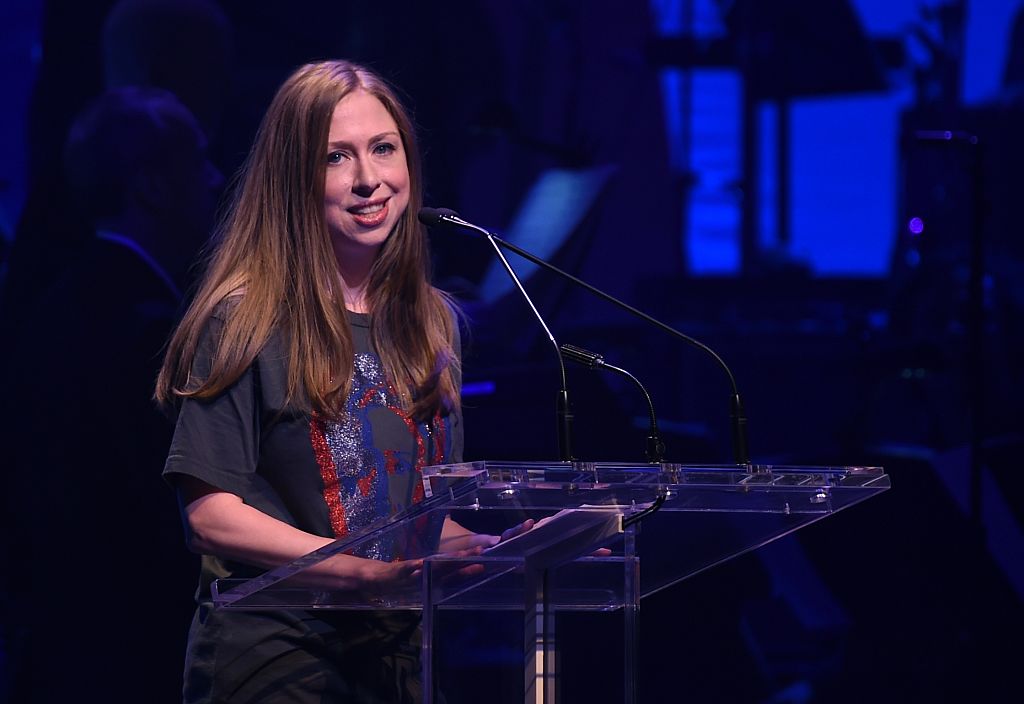 The Post's source says Clinton will move next door to her parents in Chappaqua to begin prepping.
"While it is true the Clintons need some time to regroup after Hillary's crushing loss, they will not give up," the source says.
"Chelsea would be the next extension of the Clinton brand. In the past few years, she has taken a very visible role in the Clinton Foundation and on the campaign trail. While politics isn't the life Hillary wanted for Chelsea, she chose to go on the campaign trail for her mother and has turned out to be very poised, articulate and comfortable with the visibility."
#TRUTH
Chelsea rocked it on the campaign trail.
And she's considered running for a while now. New Rochelle Talk reported five years ago that she was planning to run upon Lowey's expected retirement in 2012. But, the 79-year-old is still going strong, so Chelsea's waiting patiently. And so are we.