How one chef made the leap from banking to following her passion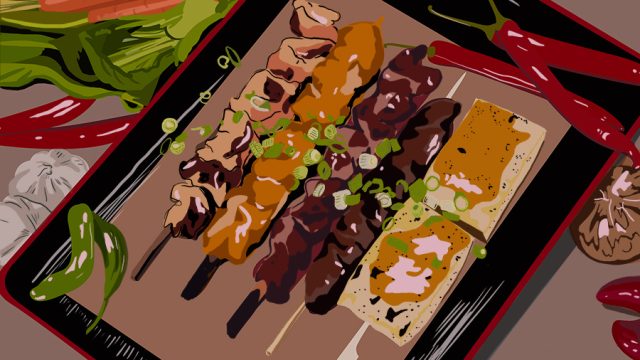 The chef and owner of wildly popular Dallas eateries Chino Chinatown and Red Stix Asian Street Food is intentional about her food and life. In fact, Uno Immanivong, a Laotian immigrant who moved with her parents to Texas from a Thai refugee camp as a young girl, hasn't been afraid to live—and thrive—outside the box. The dishes she dreams up reflect her cross-cultural mash-up, while still respecting authentic flavors and their stories. Do a quick search of Uno on YouTube, and you'll find her chef-ing up smoked ribeye with fish sauce salsa. Dining at Chino Chinatown will have you feasting on a fusion of Asian and Latin cuisines inspired by Chinese barrios in South America.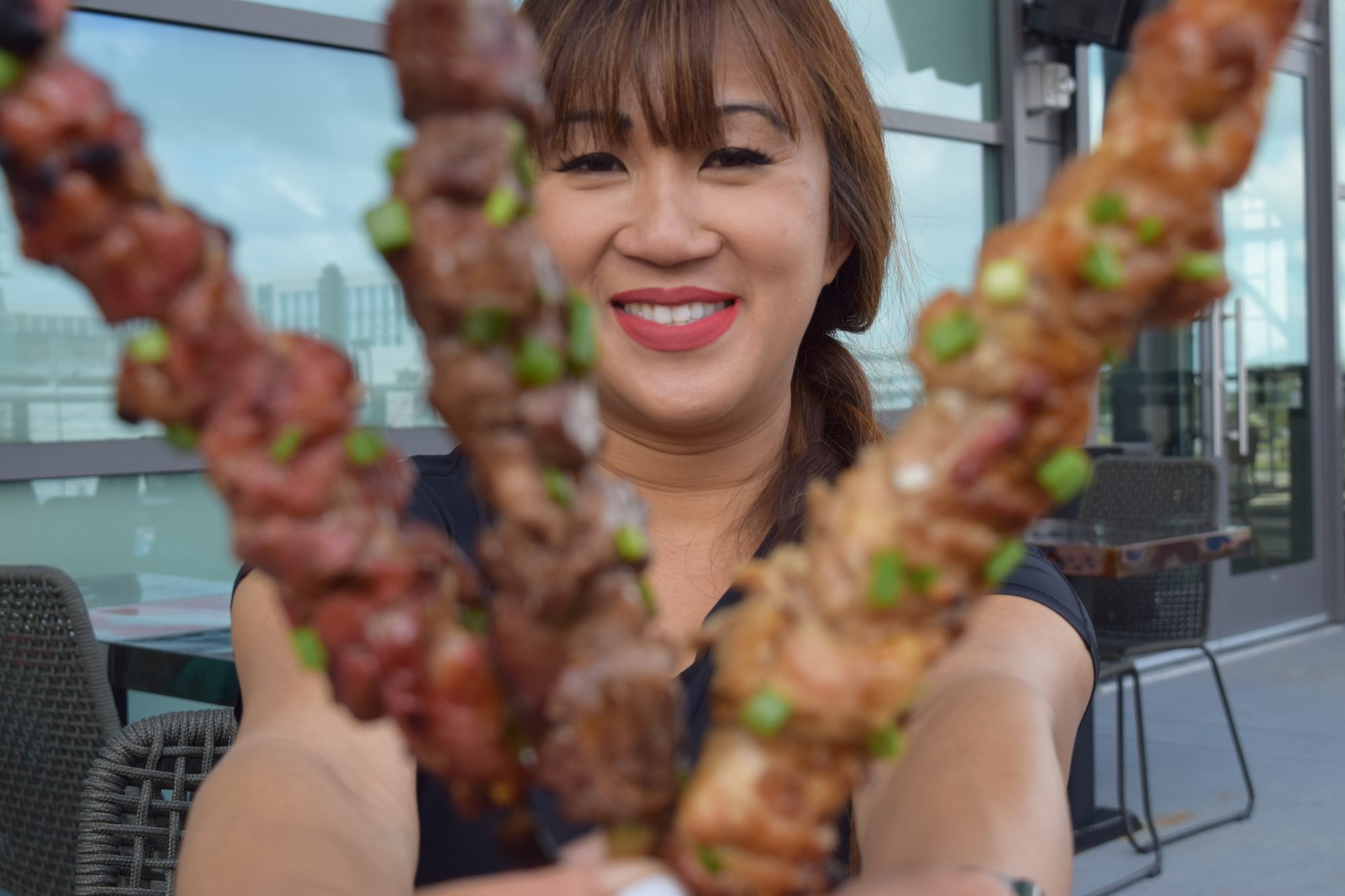 Chef Uno's bold recipes are a testament to her belief that food can challenge perceptions, much like she has done throughout her seven-year career navigating the white male-dominated culinary world. As a career-changer who transitioned from finance to cooking, home-trained Chef Uno has consistently pushed back against those who've doubted her qualifications. She's even fought internal battles when trying to decide if she should mute her traditional flavors to make them more palatable for American diners. Ultimately, though, she's chosen never to dilute her spices—or herself.
Read on for our interview with Chef Uno, where we discuss entrepreneurship, self-evolution, and pursuing passion, all with flavor.
HelloGiggles (HG): You started off as a home chef who worked in banking. How and why did you make the transition into the culinary world?
Chef Uno (CU): As a child, my parents each worked several jobs, so my sister and I were often at home watching cooking shows on PBS. I've always found happiness in cooking and entertaining; we would remake the recipes pretending the contents in our "Mama" brand ramen noodles were the ingredients. While other kids would play house, my sister and I would pretend we were Julia Child, Martin Yan, or The Frugal Gourmet. As the winds of fate would have it, I pursued a 16-year career as a banker that taught me about the probability of success and the challenges of entrepreneurship, which made leaving a "safe paycheck" difficult. Ultimately, it was my stint on The Taste, with Anthony Bourdain as my mentor, that gave me the nudge I needed to challenge the blueprint of life.
HG: What was the road after The Taste like? What steps did you take to build your business?
CU: I didn't know what to expect after The Taste, and it's the unexpected that makes this journey so fascinating. I quickly figured out that sometimes life makes decisions for you. After the show, I was introduced to Phil Romano and his newest project at Trinity Groves, and I got a glimpse into a future in hospitality. I evaluated the pros and cons of transitioning from banking to the restaurant business, and knew that my life's experiences led me to where I was that day and today.
Learning and building the business was much more intensive than I could have ever imagined. It was mental and physical, and there were many sleepless nights as my mind raced with new ideas and my body grew fatigued from the long hours. I was relentless in my pursuit to learn, implement, understand, and fail less than the day before. This new chapter has been humbling.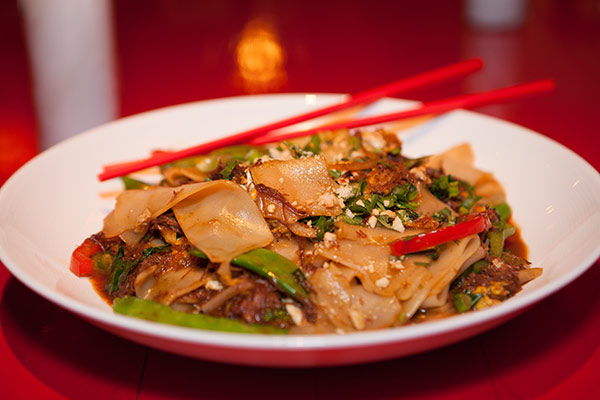 HG: You mentioned it was hard for you to leave the safe paycheck of your finance career. There's this notion that first-generation American children of immigrant parents feel a lot of pressure to have a successful career in something stable like law or medicine, or finance. Did you feel this pressure from your family? What did they say when you decided to switch careers, and what do they think now?
CU: My parents wanted me to have the American dream and live the life they saw on the show "Dallas"— a professional career and a corner office with air conditioning was encouraged. Banking always came easy for me. As cliché as it may sound, I excelled in math and creating spreadsheets, so finance was the path of least resistance. When I told my mom I wanted to open a restaurant, initially she cried and blamed herself because I watched her cook. I struggled emotionally and financially my first couple of years at Chino, and she saw that, but she also saw the passion I had for entertaining and putting my imprint on the restaurant…which is ultimately an extension of her. Today she is proud to share my journey with friends, family, and random strangers.
HG: From the outside, the culinary industry can appear insular, with white men historically occupying much of the space within it. Have you encountered sexism on your journey toward being a restaurateur and entrepreneur? If so, how did you combat it?
CU: James Brown said it best, "This is a man's world…but it would be nothing, nothing without a woman," especially in the kitchen. I've spoken to many male chefs, and their journeys were inspired by their mothers and grandmothers. Sexism exists at some level in all industries, and I've had to endure it from both men and women in the hospitality business, partly because of how I looked, dressed, and my inexperience. That behavior fueled the fire in my belly to prove them wrong. I found mentors, asked questions despite how "dumb" they sounded, practiced until I got it right, and proved to the cynics that I'm here to stay.
To be taken seriously as a restauranteur or entrepreneur you have to run a profitable business and that's what I fight for every day. Creating patrons for life and a team that is built to grow.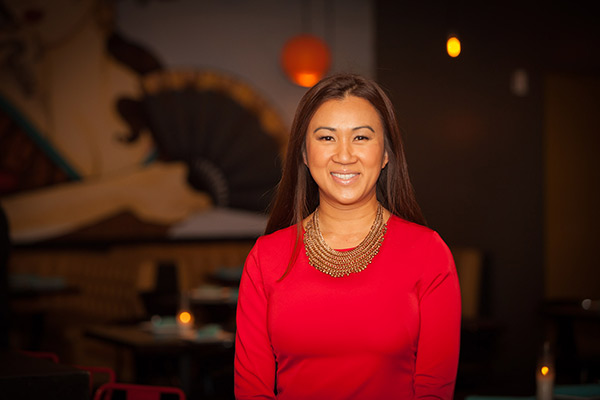 HG: Did you learn anything about navigating white-male-dominated spaces in your finance career that you've been able to transfer to your culinary pursuits?
CU: I'm honored to have been a part of white male-dominated spaces because that gave me the opportunity to observe the attributes that made them successful, which meant me becoming a better communicator. I was typically the token female or Asian female in the boardroom and kitchen, which allowed me to look at things objectively. No feelings, just facts. An argument was never won with emotions. When I reflect on my successes and failures, there have always been a series of events that occurred, but it started with analyzing the problem, creating steps to solve it, and executing on those ideas. Sometimes the steps didn't resolve the problem and even made them worse. But if you look at them calmly and collectively, there is a silver lining, and when you try again, you fail better.
HG: In the course of your culinary career, have there been any unique obstacles you had to overcome as an immigrant woman of color?
CU: I had to overcome my own prejudices as an Asian American woman. I remember creating my menu and thinking that guests would not like it the way I like it, so I muted the flavors. I wanted to be as mainstream as possible to mitigate negative feedback, but at the end, I came right back to where I started—making the Asian street food that I grew up eating, and doing it on my own terms.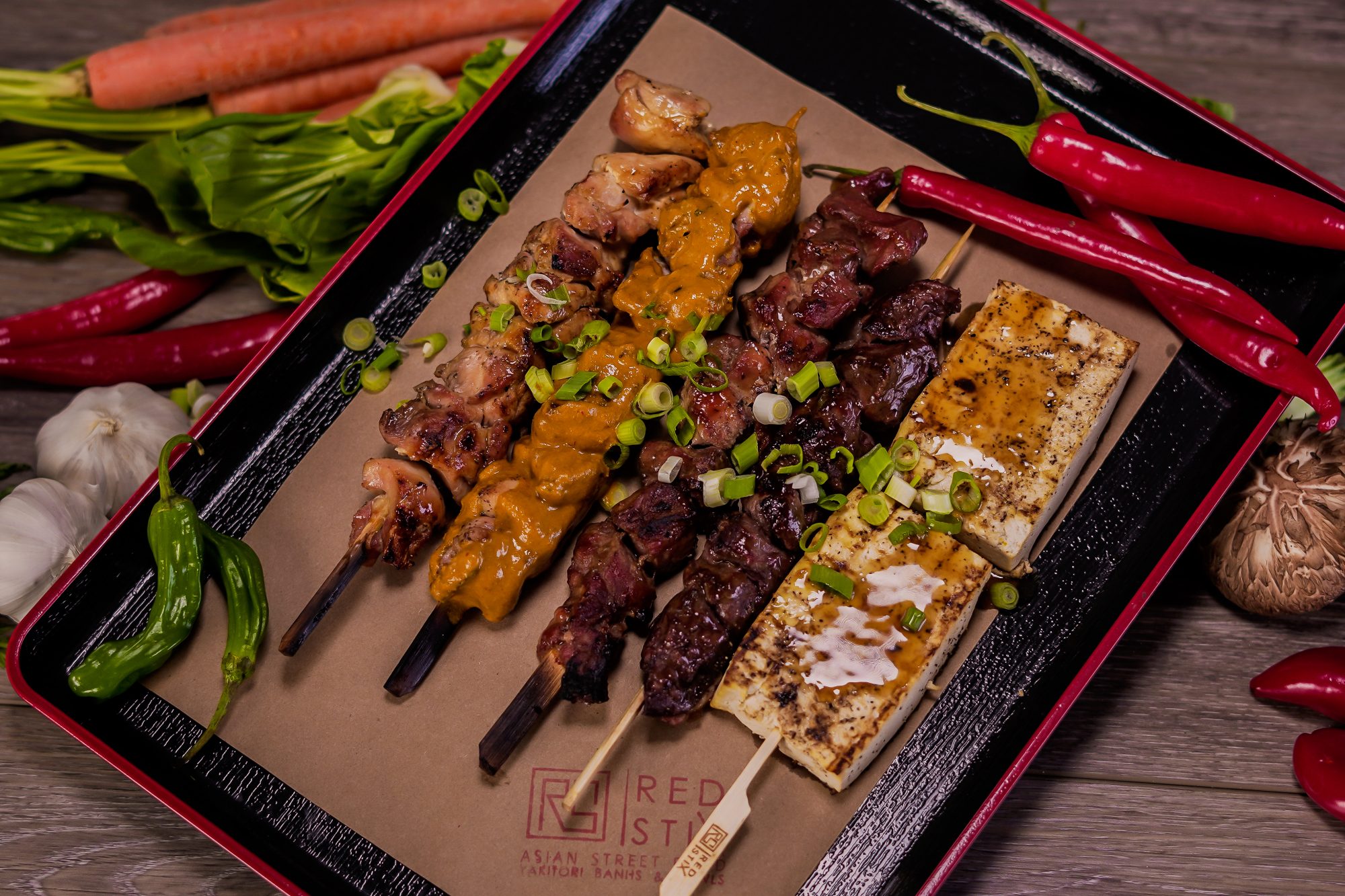 HG: The menu at Chino Chinatown is inspired by Chinese immigrants that came to South America in the late 19th century and adapted their cuisine with items available in the area, creating unique blends of Chinese cooking with Latin ingredients. It's a really interesting exploration of cross-cultural identity. Do you see any overlap between that story and your personal relationship to food as someone with Laotian roots who grew up in America?
CU: Chino Chinatown is an extension of my childhood in Texas and was created as a cuisine that stood on its own without being compared to a type of Asian or Tex-Mex restaurant. I felt that guests have adapted their palates to the "Chinese, Vietnamese, Thai" food they grew up with, and I wanted to introduce something new, without expectations but to have good food and service. Being raised in Dallas/Fort Worth, I had my fair share of amazing Asian and Hispanic food, and the flavors complement each other. In fact, one of the sauces I created is called Thai Salsa because our jeow som (dipping sauce made to be eaten with sticky rice) is made similarly.
This interview has been edited for length and clarity.