Five cheetah cubs were just born at the Cincinnati Zoo and the Internet is already in love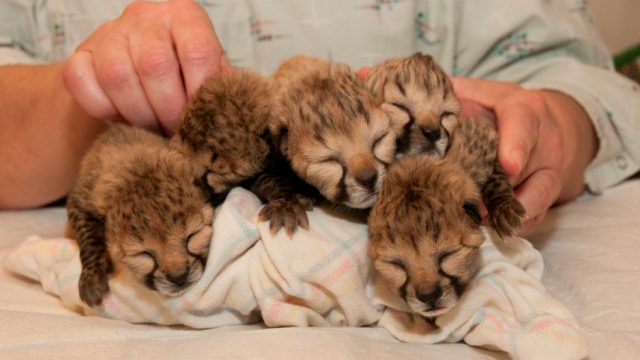 The Cincinnati Zoo just made a very special birth announcement and it's got the entire Internet breaking out its cat-with-heart-eyes emojis. On March 8, the zoo welcomed five cheetah cubs via C-section from their mom, five-year-old Willow.
As you might expect, the five new cheetah cubs are beyond adorable.
C-sections are very rare in wild animals. In fact, Dr. Mark Campbell, the zoo's Director of Animal Health, explained in a press release, this was only the third C-section at the zoo in the 25 years he's been on staff.  "The decision to do the procedure is complicated and involved discussion amongst the veterinary, curatorial and keeper staff," he continued. "The procedure went well. Mom is recovering, and we're working hard to put some weight on the premature cubs. Important benchmarks for survival of these cubs are the first week and month of life."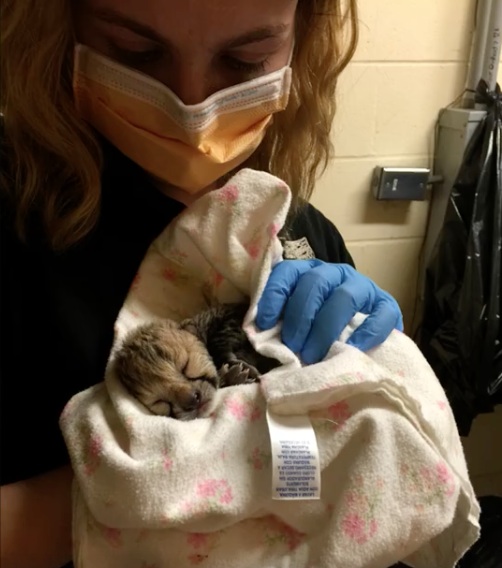 The 5 cubs (3 boys and 2 girls) were pretty lucky to be born at the Cincinnati Zoo because the facility's efforts in cheetah conservation has earned it the nickname "The Cheetah Capital of the World." Cheetahs are classified as an endangered species. Since 1900, the world cheetah population has gone from 100,000 to an estimated 9,000-12,000, and they only occupy 13% of their historical natural habitat. In 2002, the zoo opened its Mast Farm operation and since then, it's been the the birthplace for about 15% of the nation's captive cheetah population.
The cheetah cubs are receiving special care because being born via C-section puts them at higher risk for infection. On the zoo's website, Dr. Campbell explained: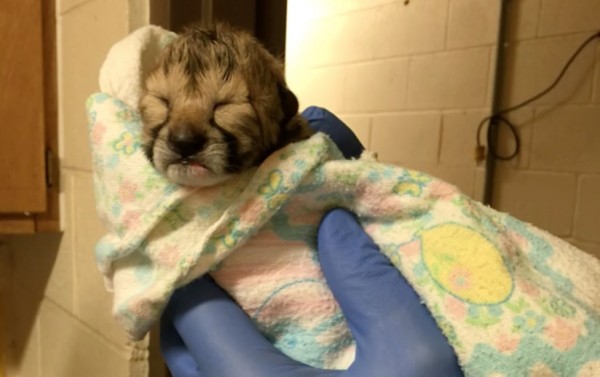 We wish Willow and her tiny cuties the very best! If you live in Cincinnati, you can catch a glimpse of the cheetah cubs through the nursery window. For more information (and super adorbs pictures), check out the video below from the zoo's Facebook page:  
// < ![CDATA[
// < ![CDATA[
// < ![CDATA[
// < ![CDATA[
// < ![CDATA[
//