This college cheerleading tryouts poster went viral for all the wrong reasons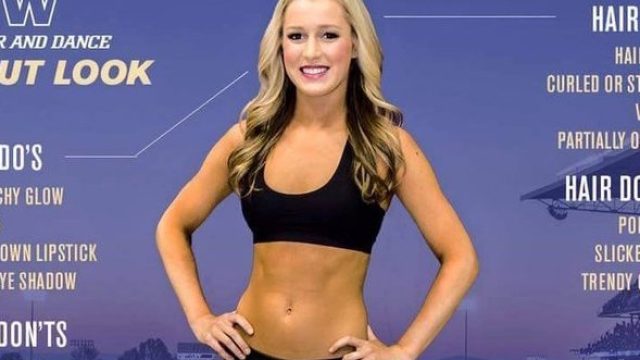 If you're a cheerleader, it's likely because you're a talented athlete who wants to express their school spirit. And that's why this cheerleading tryout poster posted on Facebook by the University of Washington's squad is not okay. The poster, which went up on Monday night, depicts the do's and don'ts of cheerleading tryouts and it focuses on all the wrong things.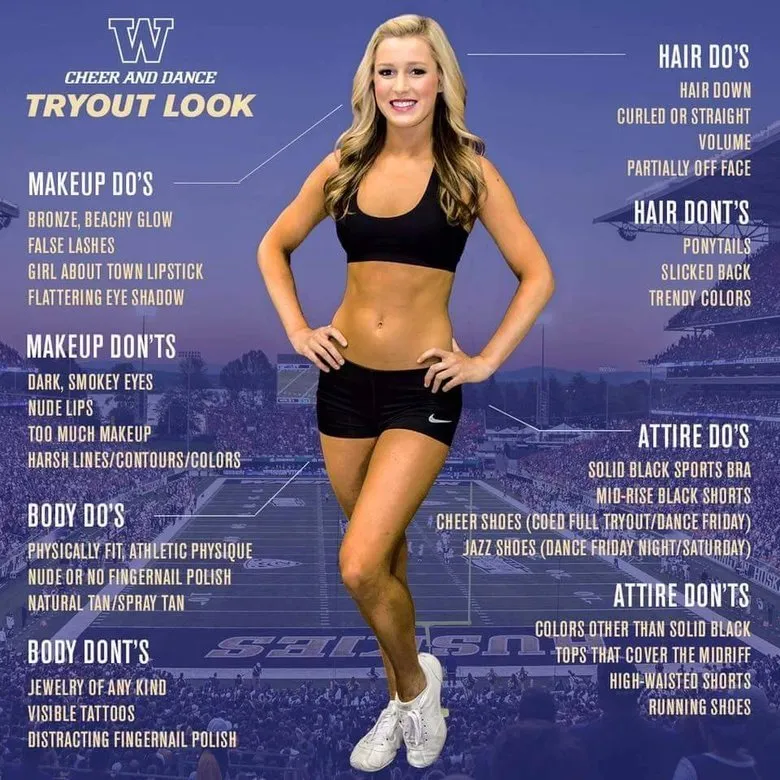 There are so many problems with this poster that we're not even sure where to start, but let's focus on the obvious: it's all about looks! Specifically, only one kind of look that tells girls interested in the squad that if they're not a white, slim woman, then they're not welcome on the team.
We understand why cheerleaders need to have a "physically fit, athletic physique" and it makes sense to clarify what attire to wear during the tryouts. However, there are some pretty ridiculous standards that have nothing to do with athletics. False lashes? Spray tan? No visible tattoos? No colorful nail polish? And what does "girl about town lipstick" even mean? [Editor's Note: Commenters on Facebook have pointed out that Girl About Town is a bright pink lipstick shade from MAC, which seems like a good guess.] This doesn't sound like the fun kind of cheerleading and dance that most people signed up for.
Luckily, we aren't the only people who think this squad's focus on the superficial is upsetting. By Tuesday morning, it was removed from Facebook after crazy backlash, but that didn't stop it from going viral. Sites like WomensHealthMag.com were equally as outraged, with author Sarah Bruning writing:
Former cheerleaders are also weighing on the matter. Nancy Anderson, who was on the UW cheerleading squad for two years in the late '60s, told the Seattle Times over email, "It was a wonderful experience … now when I read about these 'tips,' I'm embarrassed to say that I was ever a Husky cheerleader."
The University of Washington had the poster removed from Facebook because it was never meant to be an official ad.  But the pom poms are already out of the bag, so to speak. We can only hope that this has been a teaching moment for everyone involved, and that the squad will realize that the true meaning of cheerleading is athleticism and  and lifting one another up (both literally and metaphorically) in the spirit of celebration.