I Instantly Upgraded My Bathroom With These 5 Cheap Finds
While a larger bathroom with (gasp!) natural light isn't in the cards just yet, these small upgrades have made my current space feel far more indulgent.
The product recommendations in this post are recommendations by the writer and/or expert(s) interviewed and do not contain affiliate links. Meaning: If you use these links to buy something, we will not earn a commission.
The past few months, I've been on a mission to upgrade my bathroom. I rent, so my options are kind of limited. My bathroom is also the size of a postage stamp.
And yet! I've elevated select items from the tiling on the floor to a full-size medicine cabinet that fits on the back of the door — all of which makes me feel as if I've entered another tax bracket when I'm getting ready in there.
Here's what I bought so far—and what I plan to buy in 2023. 
RELATED: Joanna Gaines' Tips for Sprucing Up Your Home
What I've Bought 
1. New Floor Tiles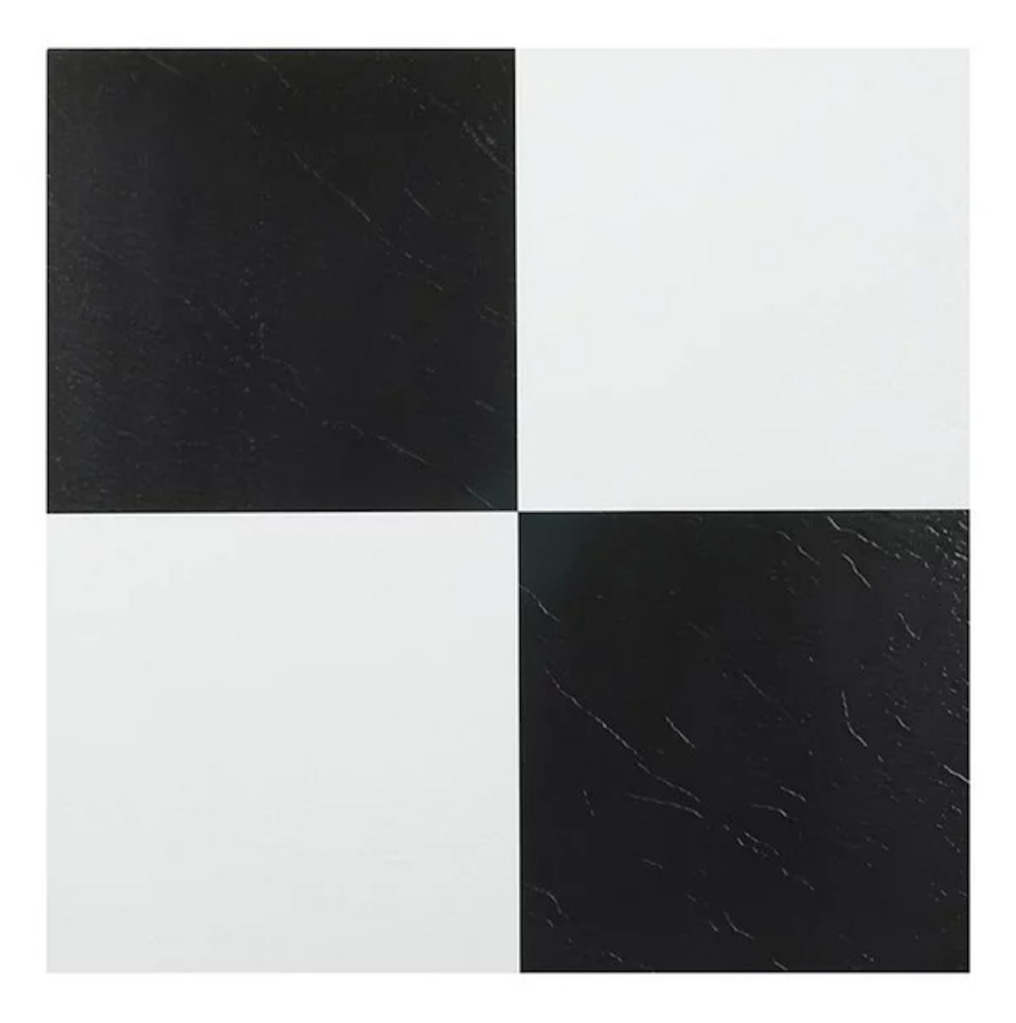 These Peel And Stick Tiles upgraded my boring beige tile to a fun checkered pattern for about $30. They're easy to apply and remove and are perfect for renters. 
2. A Toilet Butler With a More Sanitary Toilet Brush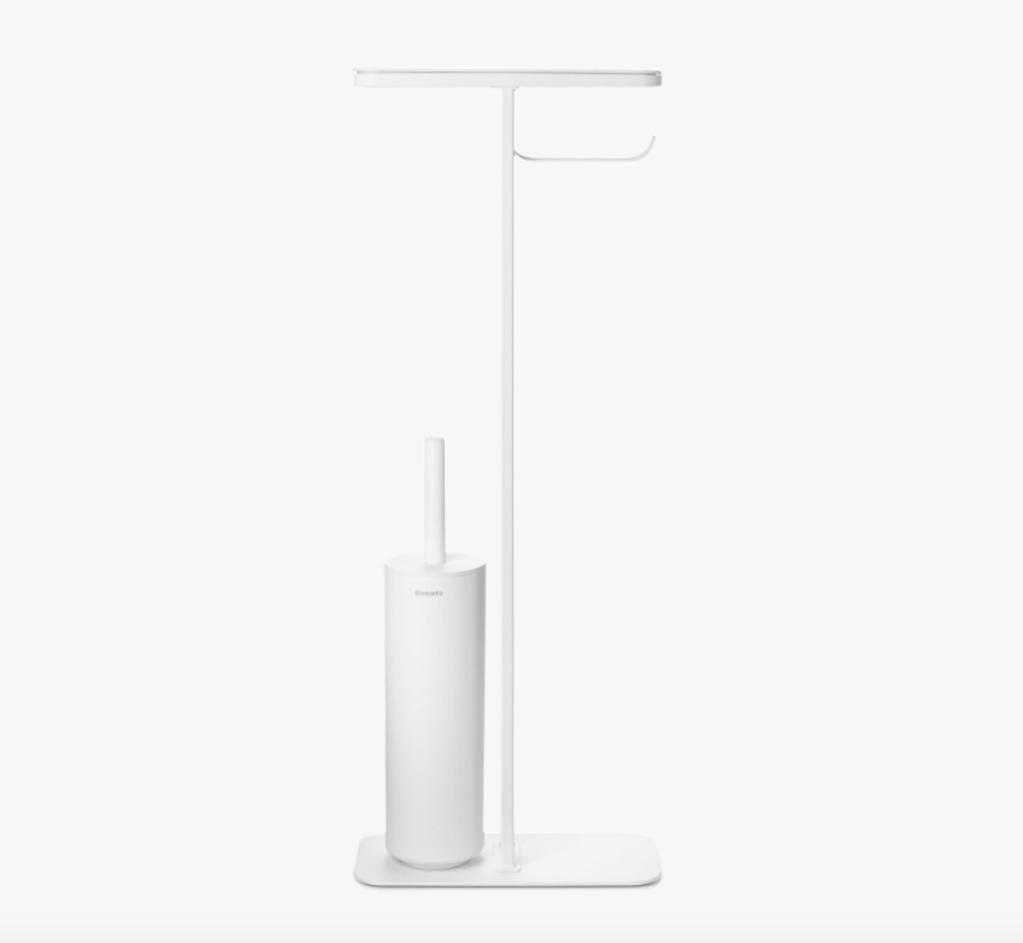 The butler did it. And by did it, I mean, elevated my bathroom to new levels. Because surfaces are few and far between in my tiny bathroom, this Brabantia Toilet Butler is a game changer. It gives you a small surface, a place to put toilet paper and holds your toilet brush (an innovative silicon one) all in one sleek item. It comes in white and black (I opted for white) and makes everything look sleek and clean. 
3. The Most Plush Bath Towels
Honestly? Before I upgraded to these Brooklinen Super-Plush Bath Sheets, it feels as if I was camping previously. That's how much of a difference these extra-thick, large towels make in my day-to-day. They come in a range of colors for all decor needs. Bath sheets in general are a must for anyone who isn't child-sized. How did I live before luxuriously drying my entire body at once, instead of in increments? That's for the birds. 
4. A Chic Robe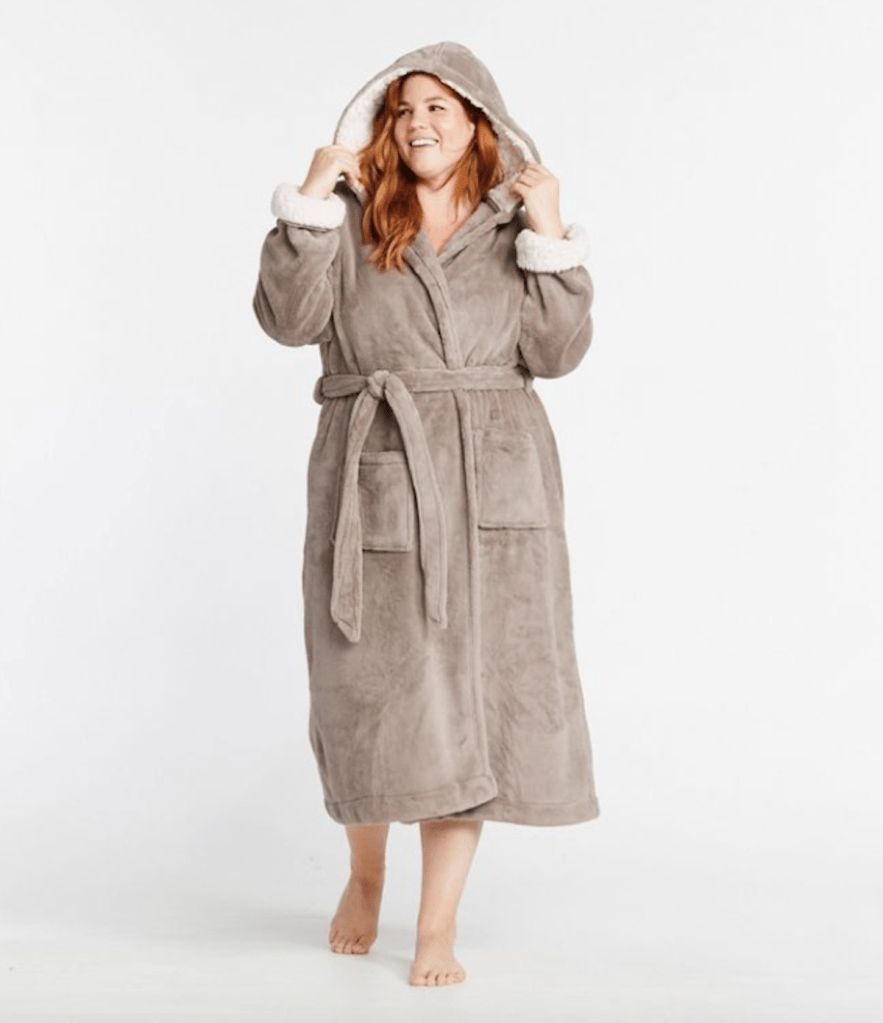 For winter, you can't beat an ultra-warm, hooded fleece robe. This one from L.L.Bean is a winner and comes in five wearable hues. I like to wear mine while I do my skincare routine so I have easy access to my neck and dec (decolletage), where your skincare products should also be applied. Your "face" starts at your forehead and ends at your sternum! 
5. A Game-Changing Hanging Cabinet 
I have zero medicine cabinets in my bathroom and an over-the-toilet hutch with some storage for products. But I'm a beauty writer. And as such, I need a gigunda amount of product storage — especially in the bathroom, but everywhere, much to my boyfriend's chagrin.
The answer is this over-the-door cabinet I purchased on Amazon. It holds so much and even has a little shelf I can use to put my makeup bag on while I do my makeup in the morning. It has a full-length mirror on its door, plus another inside for makeup time. I plan to get another for my bedroom because it's simply the best use of otherwise wasted space. 
What I'm Going To Buy
1. Softly Scented Hand Wash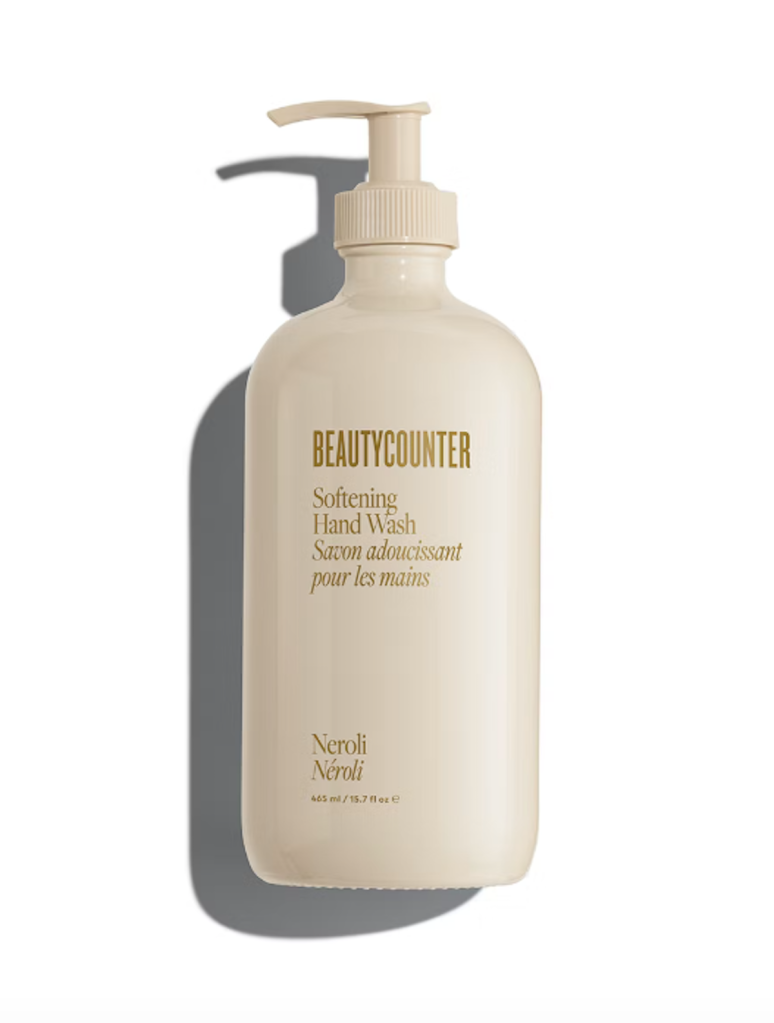 I can't wait to order  Beautycounter's Softening Hand Wash in Neroli. It'll look great in my upgraded bathroom space on top of sink and imparts the most subtle, yet beautiful neroli scent. Murumuru butter and gentle surfactants gently cleanse my hands, which is important, especially during cold/flu/COVID season. 
2. The Chicest Candle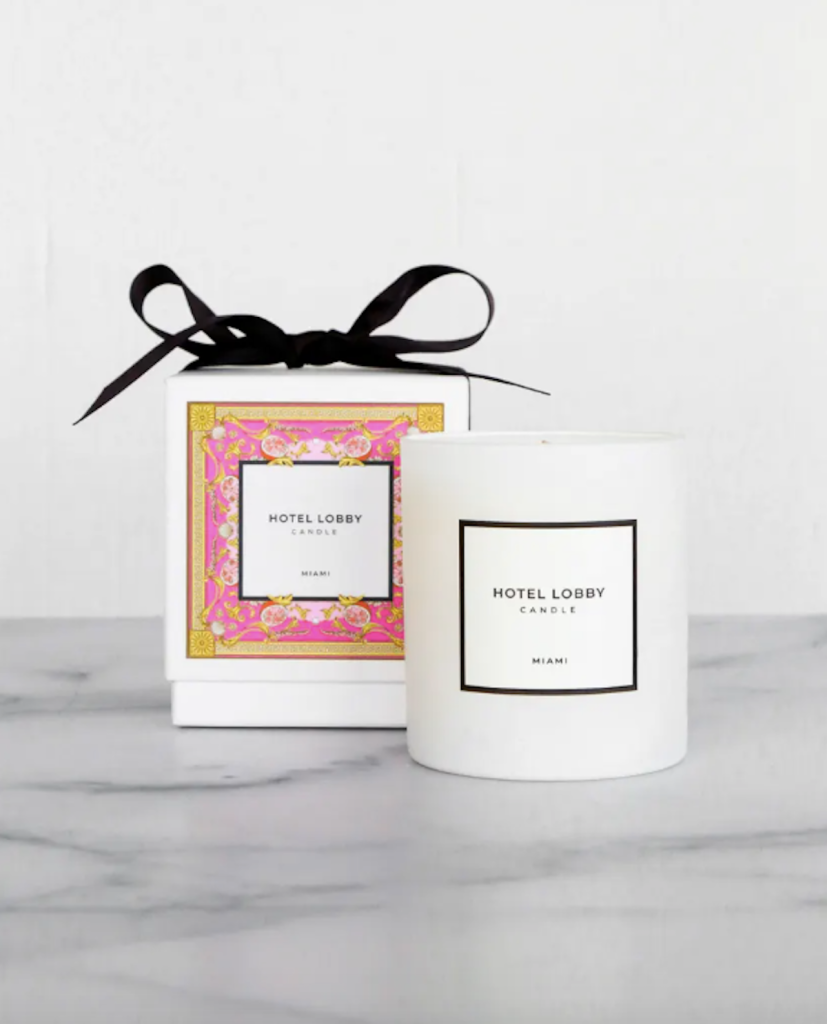 Alas, I am not going to Miami any time soon. And I'm living in sub-20-degree weather in the New York City metro area for the foreseeable. The perfect polar vortex scent that feels like a vacation in fragrance form? The Hotel Lobby Candle Miami Candle. Even unlit, you can smell its spectacular fragrance in any smaller space and its luxe design is stunning.  
3. Calming Bath Salts
I'm committing to more baths this year, as they relax me and provide a great opportunity to stream old Melrose Place episodes in peace with a candle burning. True, Pinterest predicts an uptick in showers as opposed to baths, but I am increasingly spending time in a house with my boyfriend and his 13 year-old son when I am a longtime solo dweller.
So, baths are key for me for soaking up, literally and figuratively, that alone time. Dr. Teal's Eucalyptus & Spearmint Relax & Relief bath salts are the ideal companion to this particularly excellent set-up. A three-pound bag costs under $7 and lasts me a couple of months of biweekly baths. The price means I can buy one for home and one for my boyfriend's house with bath budget to spare. 
4. Ring Dish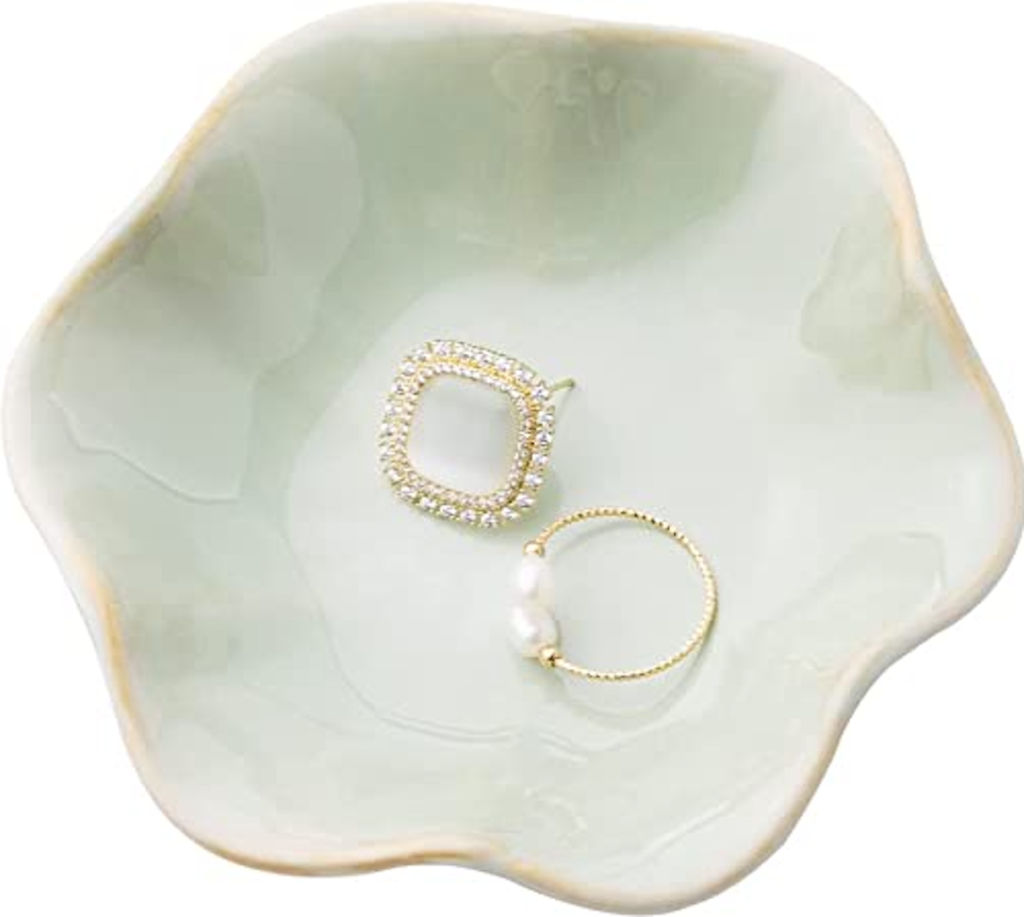 I've got my eye on this barely mint colored ceramic ring dish to take off rings while I'm washing my hands. Boasting a floral shape and gold trim, it looks way more expensive than its price, which, amazingly, is under $10.
Amber Katz is a content creator for brands and publications.
Read more