Because it's officially proposal season, here are 14 affordable engagement rings that won't break the bank
Even if you've never heard the words "proposal season," you're probably well aware that many couples get engaged between Thanksgiving and Valentine's Day. It's the time of year when the weather is cozy, we're around our loved ones, and all we want to do is nest—the perfect storm for pledging a lifetime of love to your partner. But it's also the time of year when many couples start to feel the pressure of what an engagement means. The first thought to come to mind: How can we afford an engagement ring?
If your budget doesn't allow for Meghan Markle-level diamonds, fear not. Cheap engagement rings exist—and we don't mean cheap as in low-quality. These unique pieces range in size, style, and stone, but they're still high-quality options that won't end up costing half a year's rent.
"Ring shoppers are trying to find the right balance between the dream ring and their budget," says Katie Zimmerman, Chief Merchandising Officer at Blue Nile, an online jewelry company that provides high-quality diamonds and stones at a great value.
A recent survey conducted by the company uncovered that seven in 10 engagement ring shoppers said that buying the ring is more stressful than actually proposing. And we can't blame them. Some advice? Forget that old-school tip about spending three months of your salary and spend what feels right to you—even if that means saving for something different.
"More and more couples are realizing that blowing thousands on an engagement ring might not be the best way to start their lives together," says Karen Norian of Simply Eloped.
"Couples are more recently embracing the idea of saving on an engagement ring and are thinking smarter when it comes to what their money is going towards, she says. "When you see just how much money you can save by going with a less traditional engagement ring—and just how stunning most inexpensive rings truly are—there's no reason to feel the need to empty the bank account on something that doesn't add value to your future together.
For that reason, don't rule out online options. Several jewelry outlets offer special online pricing and zero percent financing, so you can order diamond, lab-grown diamond, or gemstone rings right to your door.
Browse affordable engagement rings: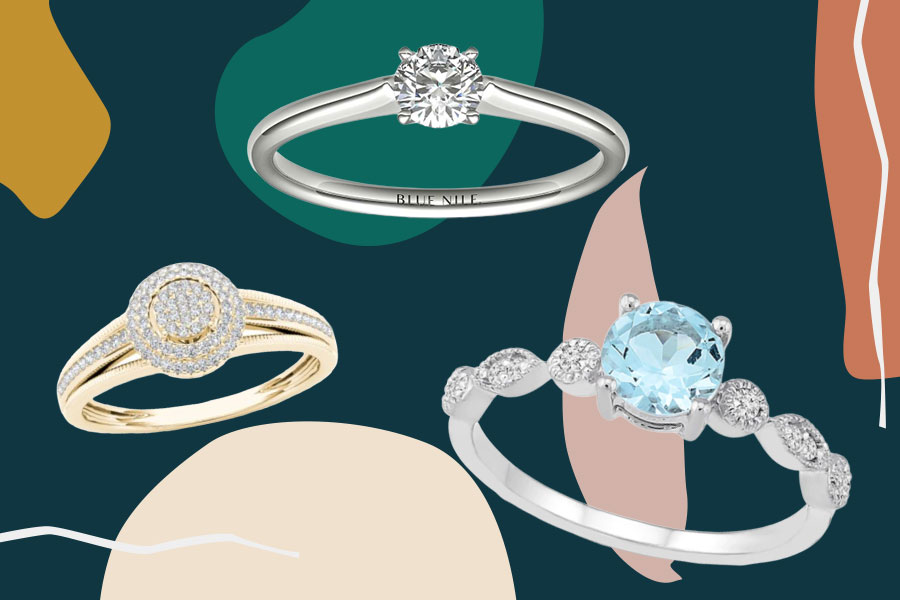 Best engagement rings under $1,000
Blue Nile 1/3 Carat Ready-to-Ship Petite Solitaire Engagement Ring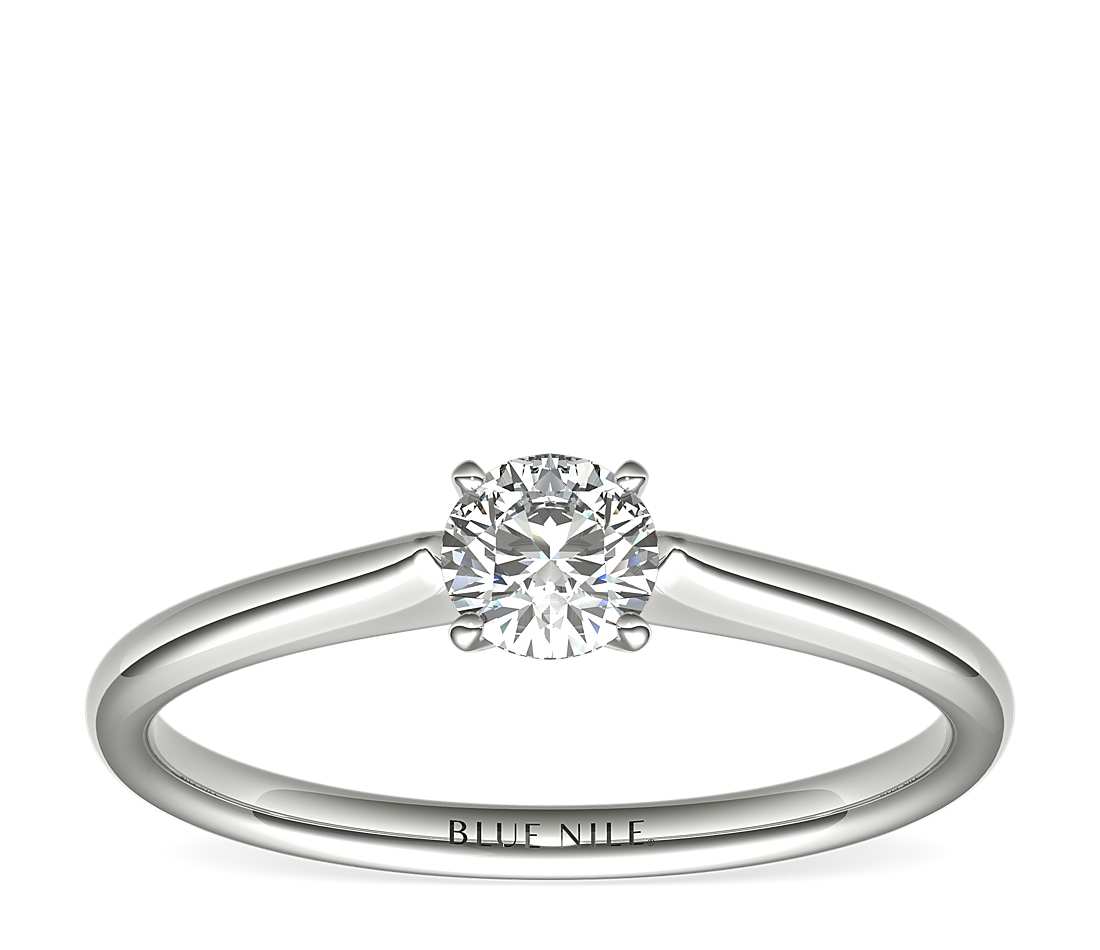 If you love the solitaire style, this classic engagement ring features a 1/3-carat round, near-colorless center diamond. It's part of Blue Nile's innovative ready-to-ship collection, meaning the price includes the diamond and the band. All you have to do is select the ring size and it will come to you!
Adrianna Papell Rose Gold Diamond Engagement Ring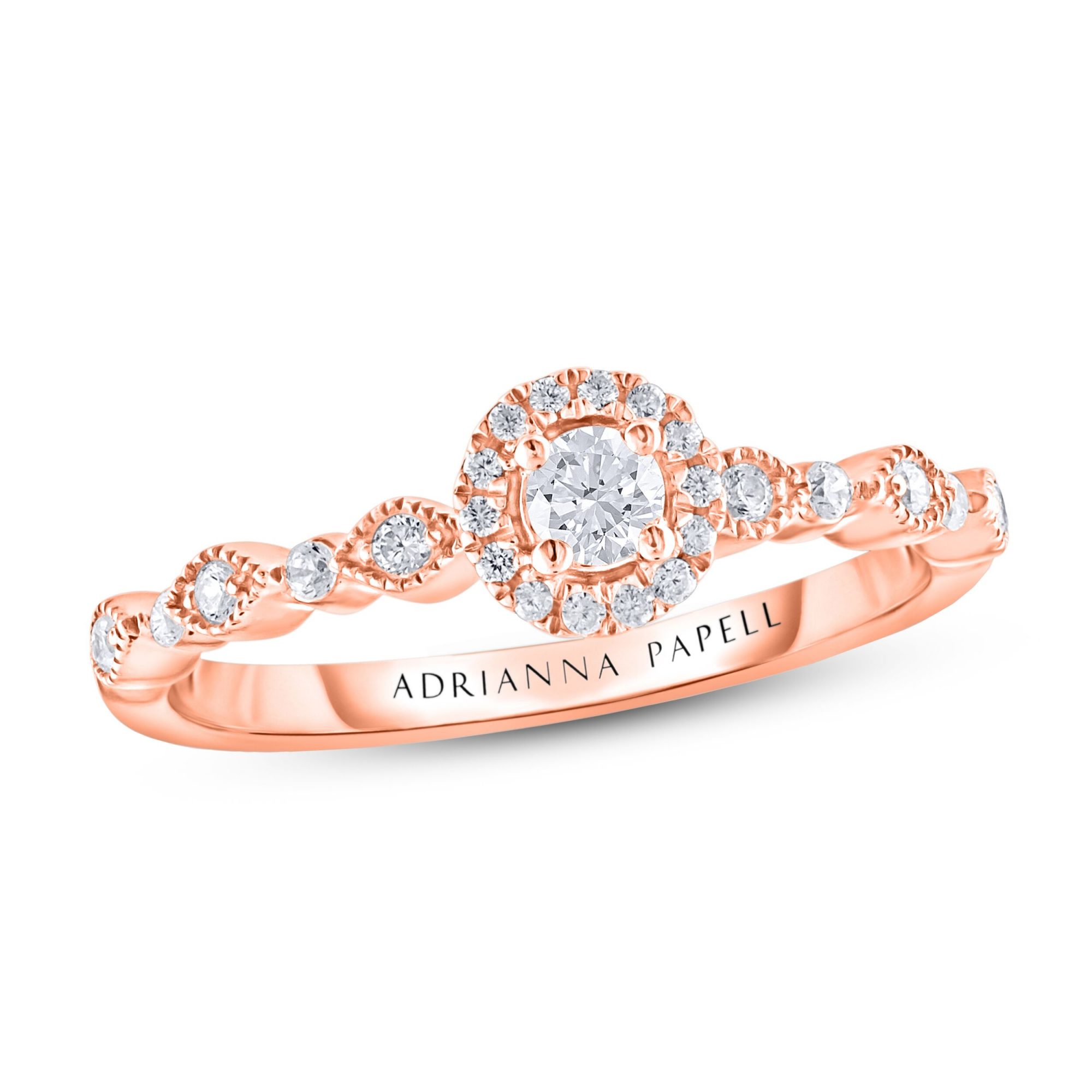 This dreamy rose gold diamond ring features stunning round diamonds around the perimeter with one larger round diamond taking center stage.
Blue Nile Opal and Diamond Halo Ring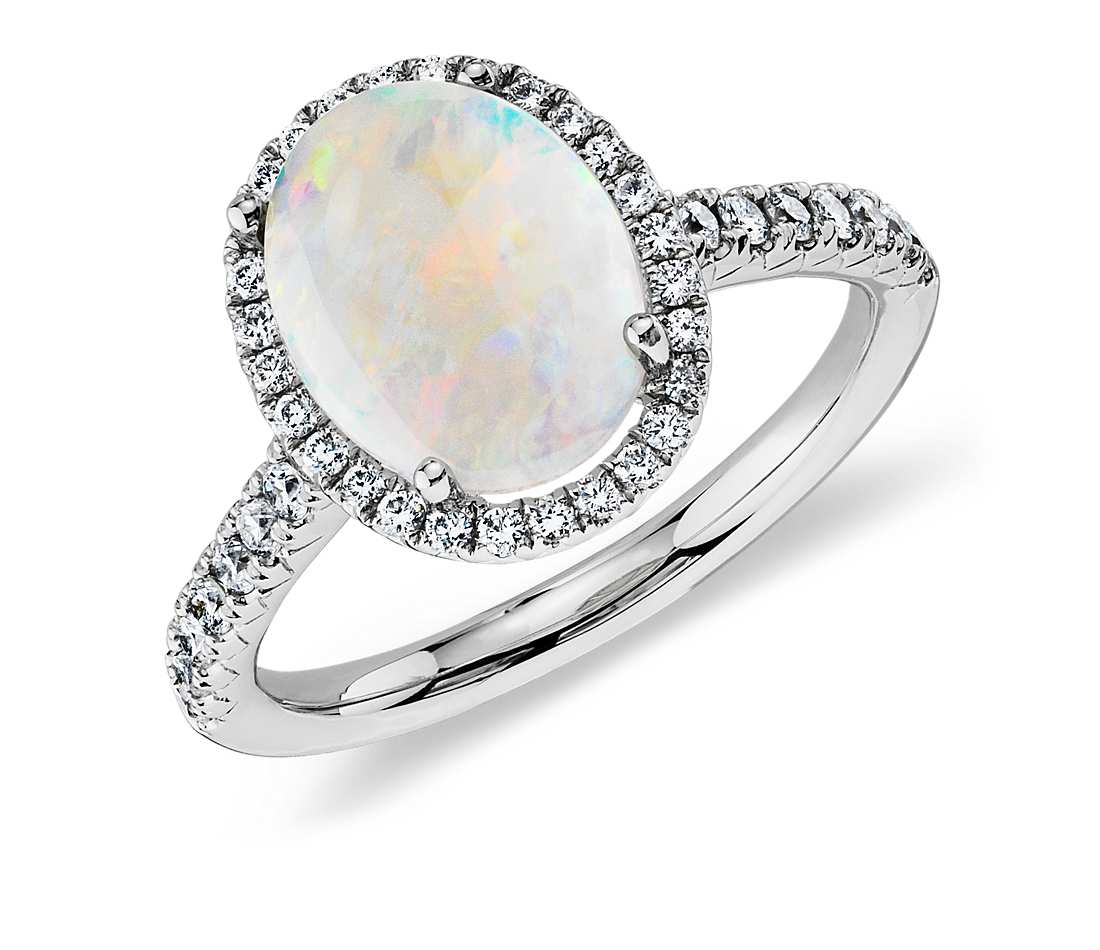 $936 (orig. $1,560)
Shop it
Blue Nile
A shimmering multi-colored opal is framed by forty-four pavé-set round brilliant diamonds and 18k white gold in this beautiful, non-traditional engagement ring option.
Adrianna Papell White Gold Diamond Engagement Ring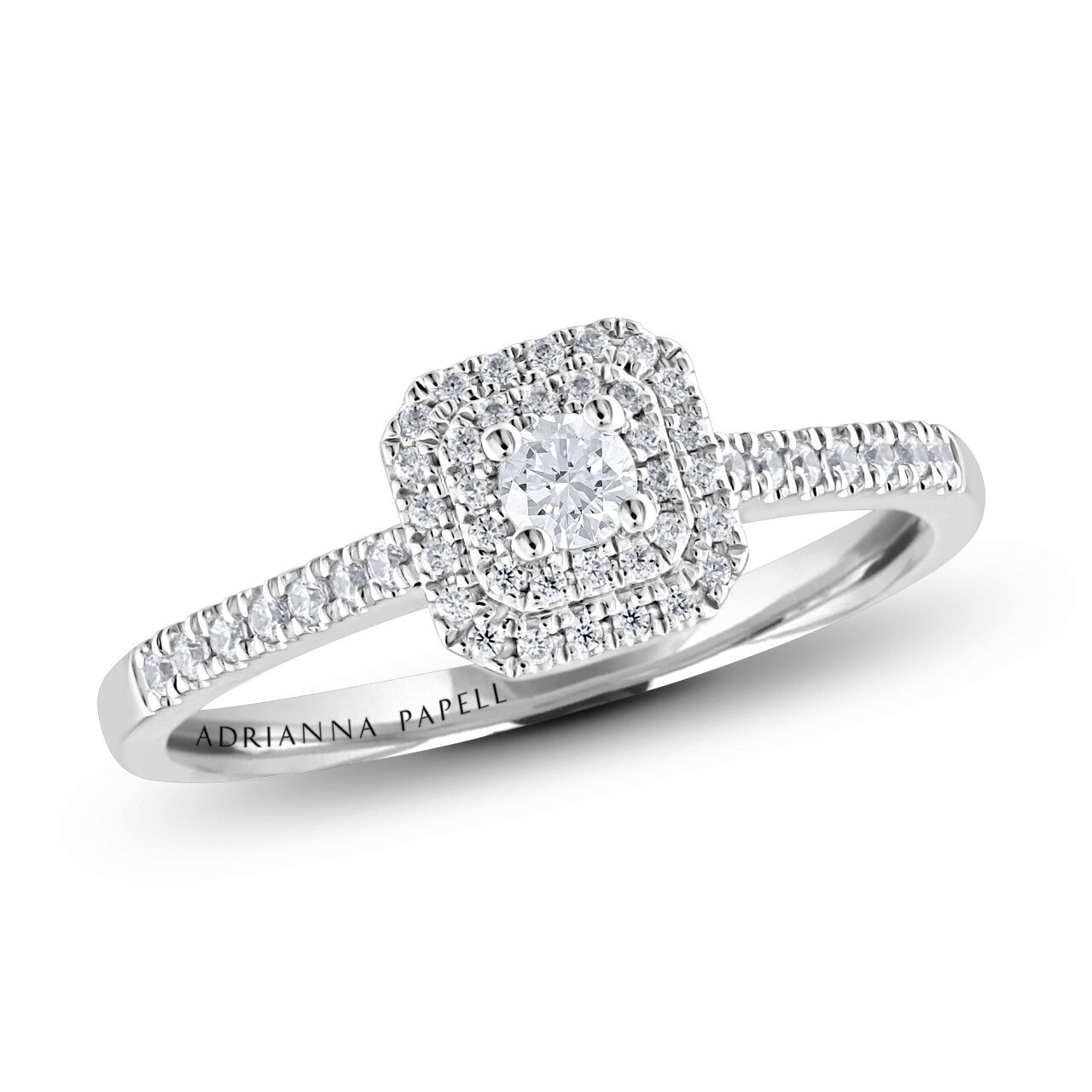 Modern meets glam with this affordable ring with a singular lavish round diamond in the center. It's accented by a double frame of round diamond halos and a half diamond-encrusted band.
Jared Aquamarine Engagement Ring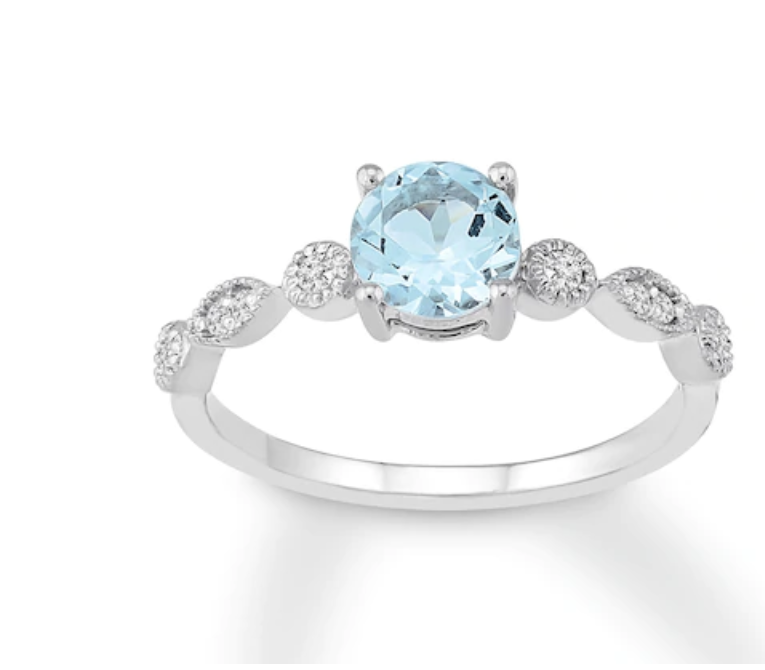 This dainty 14k gold features a round aquamarine center contrasted with clusters of sparkling round diamonds along the band. If you're not dead-set on having a diamond as your center stone, gemstones are a less traditional but more affordable way to go.
Morganite Engagement Ring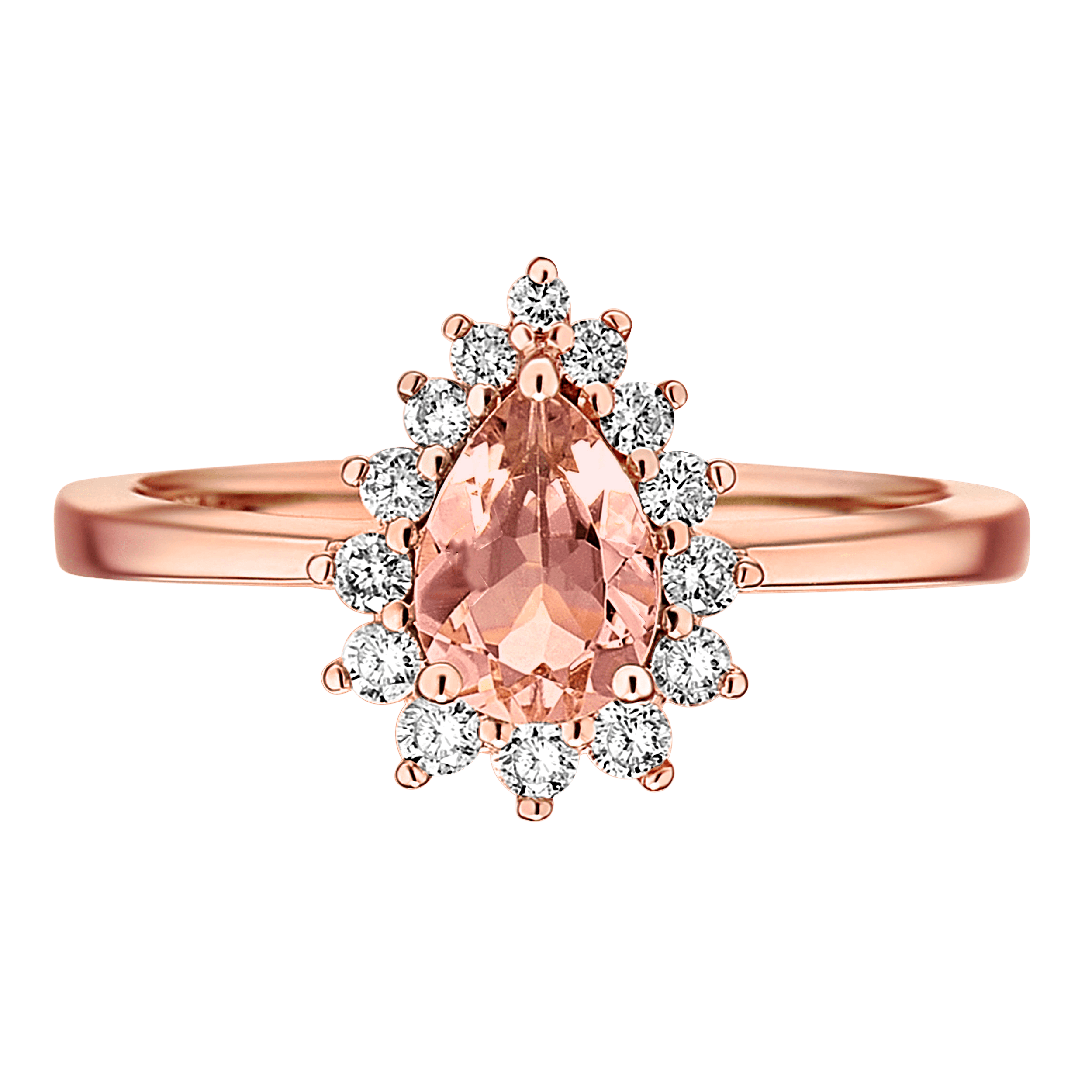 A gorgeous pear-shaped morganite center sets this romantic rose gold ring apart.
Best under-$500 engagement rings:
Blue Nile Petite Round White Moonstone Cabochon Ring
A round-cut white moonstone wows in this ring that's accentuated by a dazzling diamond halo.
Imperial Diamond White Gold Engagement Ring
Don't knock Walmart's engagement ring selection until you've seen it. They have some beautiful, affordable options like this half-carat halo sparkler.
Oval halo ring
Featuring a manmade diamond, this classic ring from Etsy is set in sterling silver with rose-gold plating.
Imperial Diamond Double Halo Cluster Ring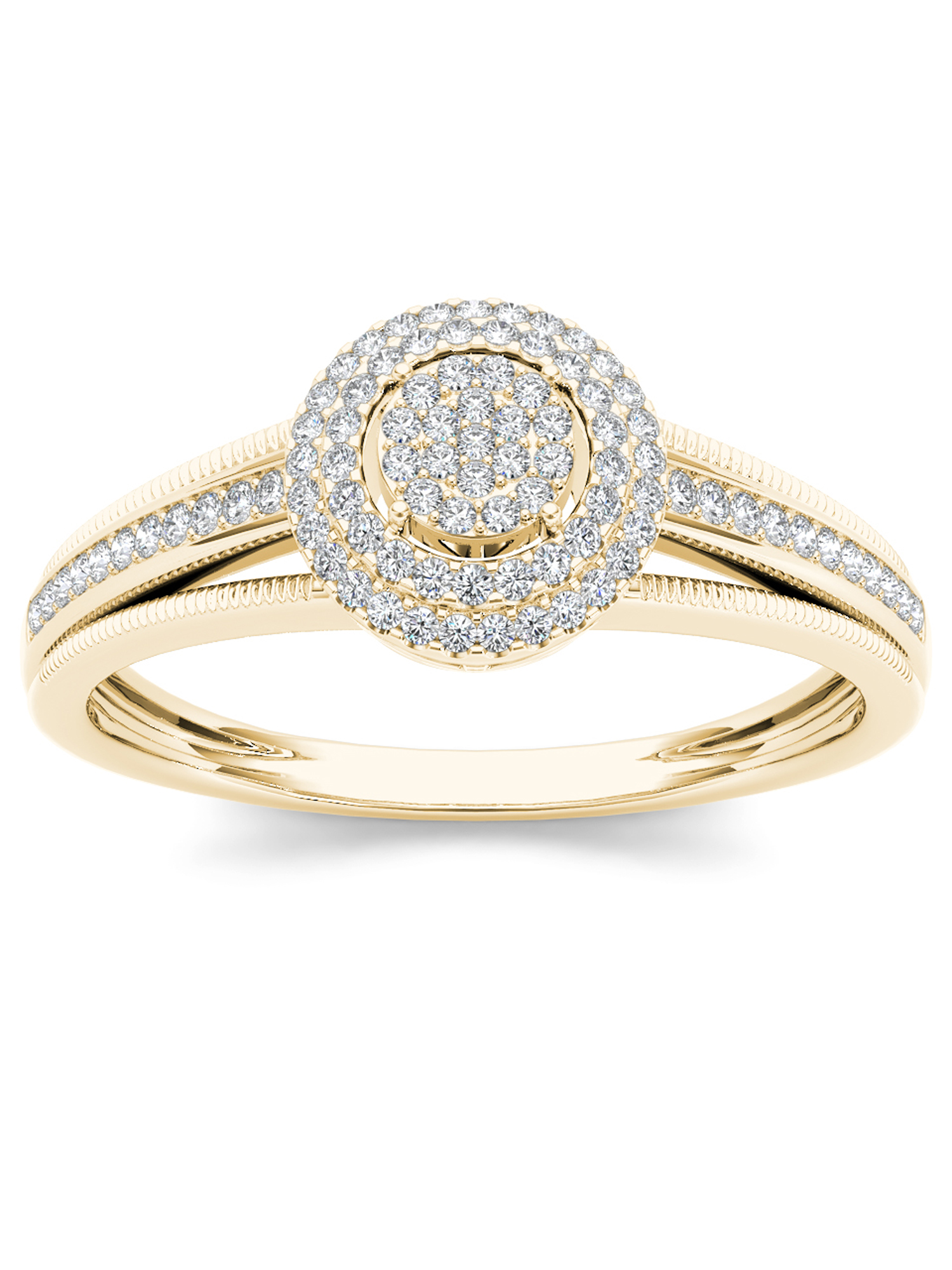 This clustered diamond and 10k yellow gold ring feels like just the right balance of vintage and modern.
White sapphire ring
A beautiful white sapphire on 14k gold makes this ring a classic. It's a bestseller on Etsy, too, so you can feel good about buying an engagement ring online.
Moissanite engagement ring
This beautiful rose gold band and cluster of moissanites is truly unique.
Pear-shaped ring
This pear-shaped simulated diamond sparkles on a band of 14k white gold.
Herkimer diamond ring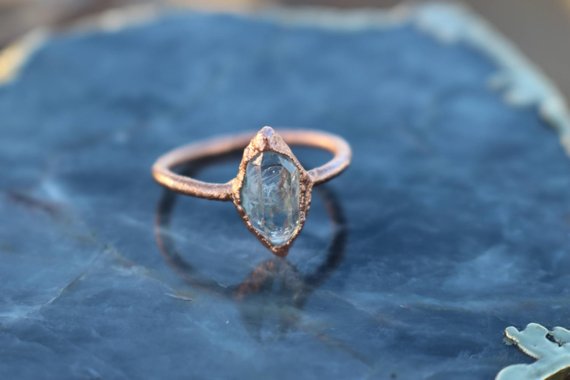 The gorgeous raw herkimer will look powerful on the hand of your beloved.