Could a "Charmed" reboot finally be in the works?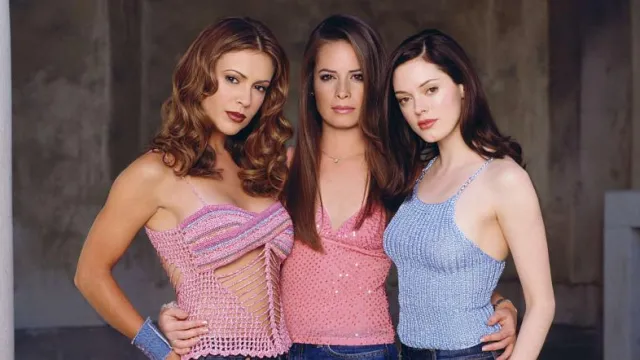 The Charmed witches we once loved may be coming back to a TV near us soon, at least according to what Holly Marie Combs told Us Weekly. At the Los Angeles Family Housing Awards on Thursday, April 21, Combs said she and her costars, Rose McGowan and Shannen Doherty, would be interested in reviving their witch roles. "People keep talking about it," Combs said. "I heard they tried to do a pilot a few years back. I know all the girls would like to do it, too."
Let's be real — none of us can forget the supernatural show that we obsessed over from 1998-2006, which you can still find on Netflix, of course. (In fact, in 2012, Charmed was the second-most watched TV series on subscription-based video-on-demand services, i.e., Netflix and Amazon Video… even though it had already been off the air for six years!) And who doesn't miss The Charmed Ones and their "Power of Three" that helped protect the innocent from the not-so-innocent, like warlocks and demons?
Back in 2013, however, "sisters" Alyssa Milano and Rose McGowan were not happy about the idea and posted about it on Twitter. "They really are running out of ideas in Hollywood," McGowan had tweeted, followed by another tweet that said, "Lame lame lame lamertons." Milano had chimed in on Twitter, too, "The thing about them doing a #charmed reboot is… it just… it feels like yesterday. It feels too close."
I really hope the latest news is true. After all, with all-new episodes of Full House and Gilmore Girls on the air again, it seems hit shows coming back is in right now — and that the fans are fans of the trend, too.
BRB, going to go binge-watch Charmed. See you in a week.