Charlotte Tilbury's new Supermodel Brow Lift kit will inspire you to channel Brooke Shields
The latest offering from celebrity makeup artist Charlotte Tilbury is the Supermodel Brow Lift kit, and it's here to prove that full brows aren't going anywhere!
The bushy eyebrow moment is far from over, and this kit from the beautiful Brit is here to help you save face. The MUA-turned-businesswoman has the brow game on lock, with tons of products to choose from. If you don't know where to start, the Supermodel kit is a great way to try out the best of her collection.
Charlotte wants you to "have the BEST BROWS OF YOUR LIFE every day!" The five pieces in the luxury set include award-winning faves and brand new exclusives. Best of all, it's not just for brows —lashes have special attention too. Plus, there's even a concealer included!
Would you just look at this babe's brows???
The products come in shades evocatively named after icons of beauty and brows, like "Brooke S," "Naomi," and "Grace K" to match your hair color. (Or don't. Rebels run the world.)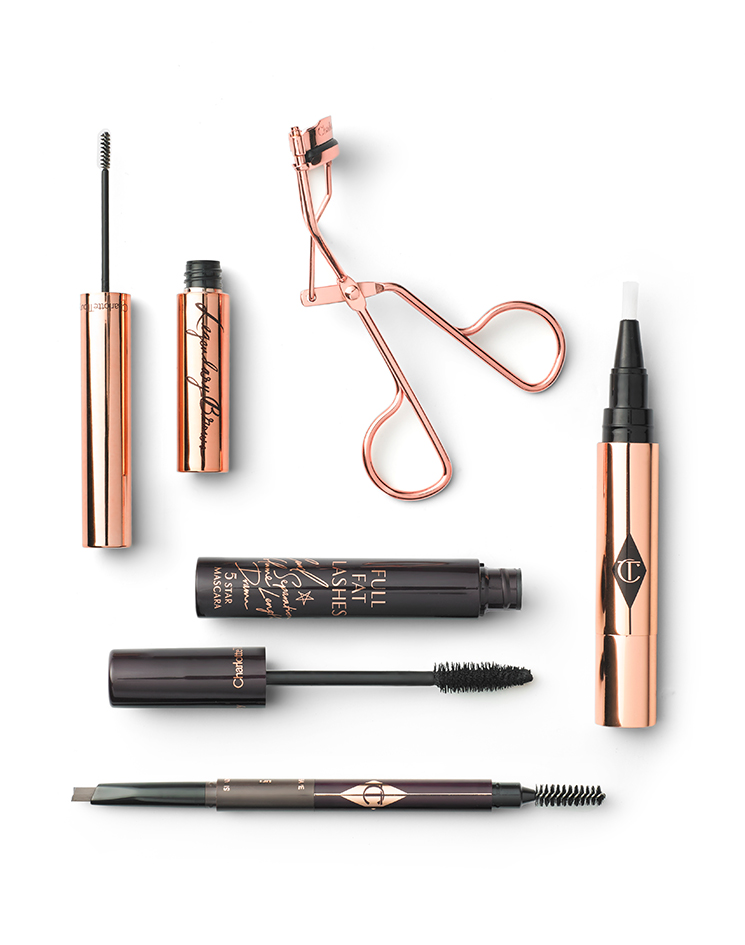 The 3-in-1 Brow Lift eyebrow pencil provides the foundation for framing the work of art that is your face. The Legendary Brows gel uses a "Micro-Fine Miracle Precision Brush" to put every hair in its place. The Life Changing Lashes eyelash curler makes a mighty claim, and the Full Fat Lashes mascara will "take you from desk to disco." Lastly, the Retoucher concealer (which comes in 10 shades!) will disguise any imperfections that might be bothering you.
The online order form gives you the option to choose your color combos for a truly personalized experience. You'll be ready for the runway in no time!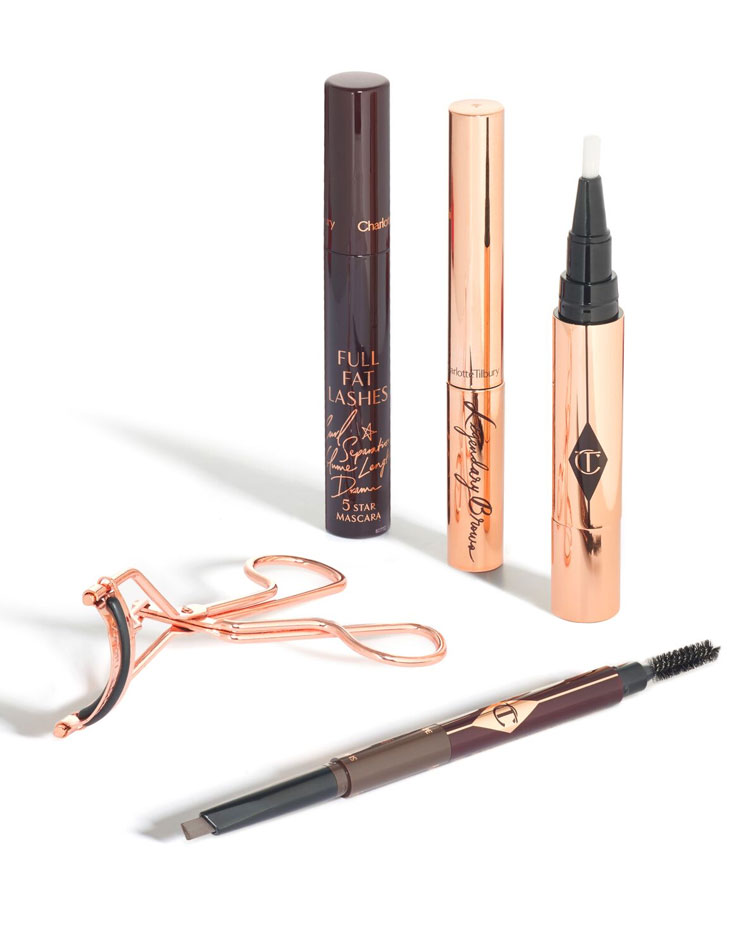 Buy Charlotte Tilbury's Supermodel Brow Lift kit for $124.00 at CharlotteTilbury.com.