Charlotte Tilbury is launching a unisex beauty product, so EVERYONE will be able to get that J.Lo glow
It's no secret that we absolutely adore Charlotte Tilbury products — from makeup to skin care, they're in another league. Just in time for summer and fake tan season, Charlotte Tilbury is launching their first-ever unisex product, Unisex Healthy Glow, because it doesn't matter who you are, we all want to look like tanned summer babies (and J.Lo!)
If you're a tanning fiend, then you're definitely going to want to add this amazing new product into your tanning routine — no one does a subtle, natural, vibrant tan like they do. It's perfect for those who are tanning veterans as well as those who are perhaps a bit more new to the self-tanner game.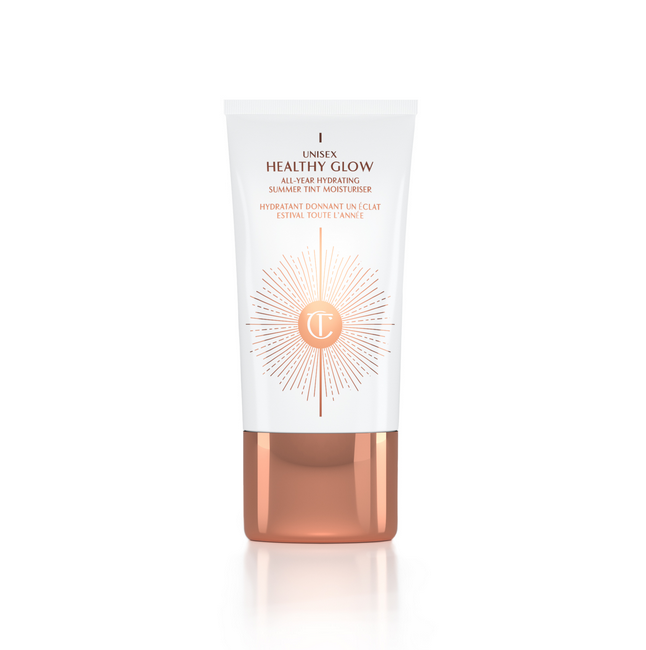 This summer tint moisturizer couldn't be easier to use and it will give you the perfect, even sun-kissed glow that will make everyone think you just returned from a weekend in St. Barts.
This particular tanner is special not only in that it is a unisex product, but also because it is specifically formulated to create an effortlessly fresh, healthy glow (at any age), no matter what your skin tone may be.
The secret to the Charlotte Tilbury Unisex Healthy Glow is in their ingredients.
The mix of bronze, black, and terracotta chameleon pigments turn into a perfect natural tan tone as they're massaged into your skin.
As if that's not good enough, it's full of natural moisturizing actives that mimic the bouncy lipids of healthy skin, adding to that radiant, hydrated glow. Not only does it give you a great tan, but it's lightweight, skin perfecting and great for a barely there look that won't melt off no matter how hot and sweaty you get.
Head on over to Charlotte Tilbury tomorrow to pick up this lovely new tanning tinted moisturizer, as well as the rest of her incredible glow products.