Charlotte Tilbury is launching a DRY sheet mask, and we are so curious to try it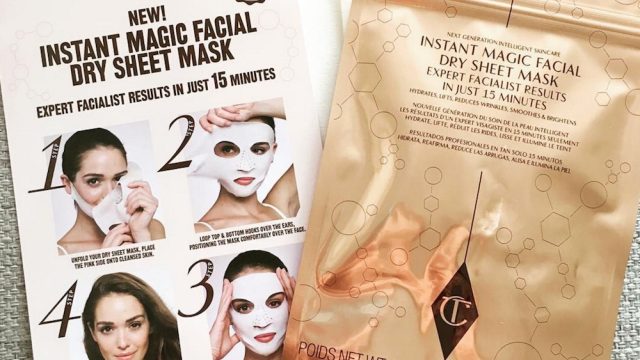 YES! Charlotte Tilbury is launching a new DRY sheet mask that's got everyone from movie stars to beauty bloggers buzzing in anticipation.
The British beauty powerhouse knows how to create luxurious items that instill lust in our beauty-loving hearts. (The Bar of Gold highlighter is a perfect example.) The innovative new Instant Magic Facial Dry Sheet Mask promises to make skin glow like the moon!
A dry mask? What's up with that? It might seem strange to those of us used to a nice, gooey sheet mask, but according to Charlotte's website, the product contains a "hyper-intelligent 5-skin solution that intensely hydrates, lifts, brightens, decreases wrinkles, and smooths the complexion." Ooooh.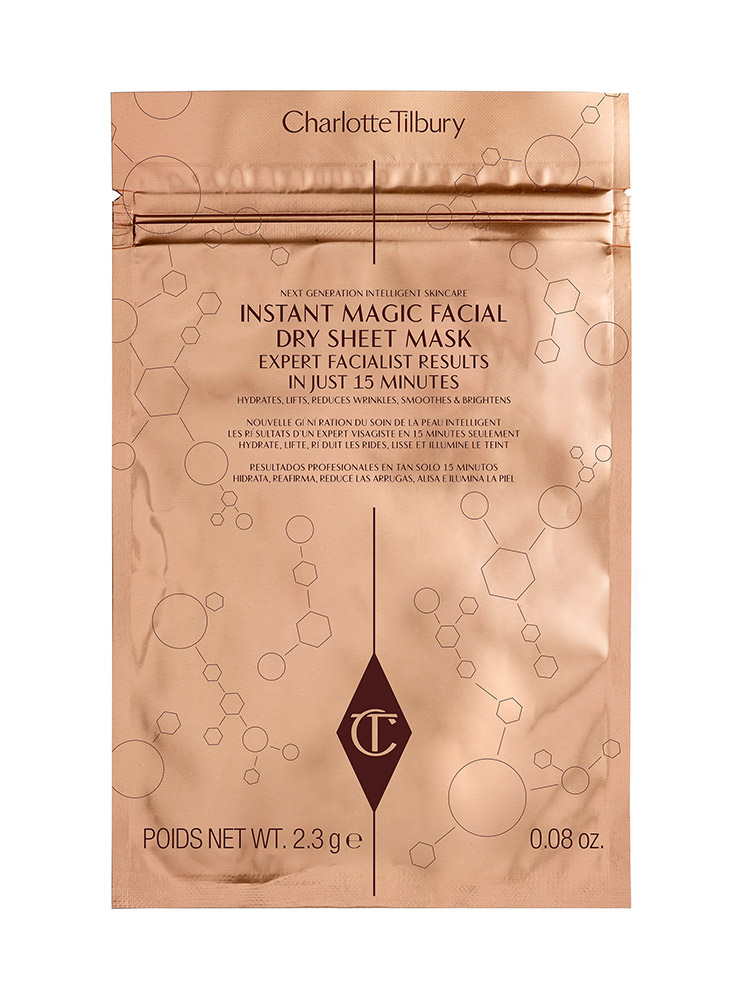 We're into the minimal mess factor. It's a mask you can wear anywhere — the plane, your desk at work, the line at Trader Joe's, while walking the dog…the possibilities are endless.
The mask will make the perfect prep before applying our Supermodel Brows, or any of Charlotte's awesome products. It's sure to be a future cult classic, it already has a waiting list. Beauty influencers and celebs got a sneak peek at the mask, and were gracious enough to share the deets with the social mediasphere:
Beauty blogger @sabina_beautyisunique celebrated Valentine's Day with the mask.
We can always count on @trendmood1 to give us the inside scoop on every part of the product! Check out some detailed views of the packaging:
@charl_0204 was so surprised and tickled to receive the mask in the mail, and we don't blame her one bit!
https://www.instagram.com/p/BQVLqrIh3Be
The Charlotte Tilbury Instant Magic Facial Dry Sheet Mask is coming soon! Join the mailing list to be notified the minute it's available.