Charlotte Tilbury blessed us with a cleansing duo that's like a "spa-in-a-jar"
If your 2019 resolution was to level up your skin care game (you're not alone), then Charlotte Tilbury's latest launch just might pique your interest. The luxury brand is making our beauty goals seem a lot more achievable with its new duo: The Goddess Cleansing Ritual.
The two-step cleansing set will give you the glow-up you're looking to get in 2019. The duo includes Goddess of Glow and Goddess of Attraction. Both items will draw out impurities, and boost your skin's radiance with their power-packed ingredients.
The Goddess of Glow is a coconut oil-based cleanser that's enriched with vitamin C, while the Goddess of Attraction is a purifying charcoal cleanser. It's a cream-to-foam formula that tackles "deeper rooted environmental dirt of everyday life," according to a press release from Charlotte Tilbury. The purpose behind this duo, as is to "give everyone a magic makeup and skin day every day."
The Goddess Cleansing Ritual is already available for purchase.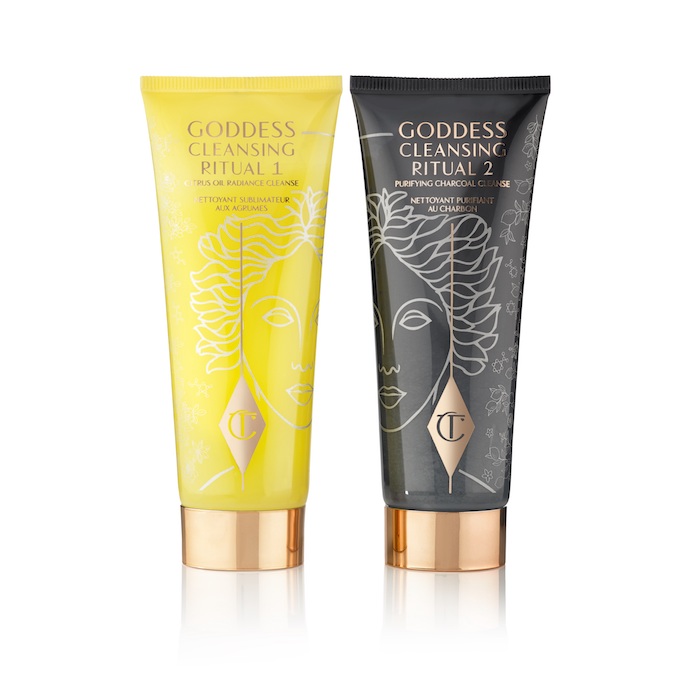 "My new double cleanser 'spa-in-a-jar' secret bottles the purifying effects of a Hollywood facial," the beauty mogul and makeup artist shared on Instagram. As she put it, her skin care products will give you "a beautiful canvas for beautiful makeup." Yes, please.
We might not know what 2019 has in store for us, but we do know that our skin will be looking flawless no matter what happens.