Charlotte Tilbury released a cheek palette that will help you look just like a "film star"
It seems fitting that on the shortest day of the year, beauty goddess Charlotte Tilbury is launching the Filmstar Bronze & Blush Glow — the perfect way to create a sculpted and radiant look. Just because it's dark and gloomy out doesn't mean you can't brighten up the day with your lovely complexion.
This duo features two of her most iconic products: Filmstar Bronze & Glow Palette and the Cheek to Chic Blush. It's the most delightful way to add a little color to your cheekbones, and the glam packaging is in keeping with CT's glamorous, old-Hollywood aesthetic.
The Filmstar Bronze & Blush Glow duo is special because of its rich and luxurious formula. The bronzer is a blend of ultra-flattering pearls that naturally contour your face and mimic sun-kissed skin while the blush is mixed with finely crushed pearls in a flattering sweet pink shade that gives you a youthful flush.
If you're not a contour gal, don't be intimidated — this couldn't be easier to use. Anyone can get defined, rosy cheeks with this foolproof duo.
Simply apply the Sculpt shade to areas like the hollows of your cheeks, temples, and jawline. Then use the Mini Artistry Blush Brush to sweet the blush on the apples of your cheeks. Voila!
The Charlotte Tilbury Filmstar Bronze & Blush Glow is now available for $75.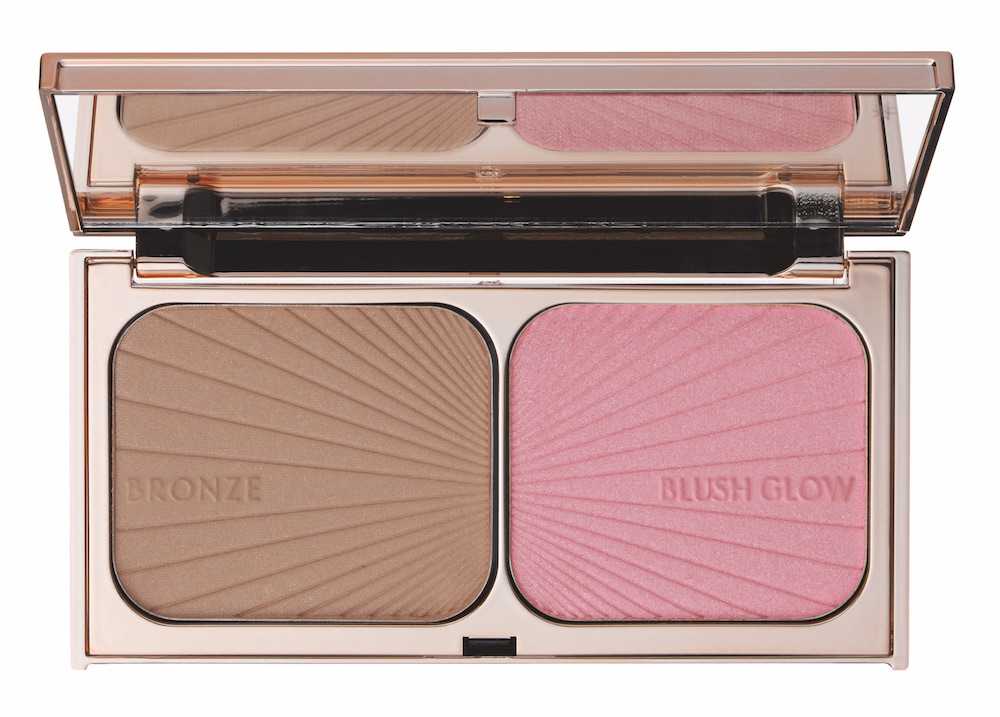 It's being sold exclusively at CharlotteTilbury.com, so you'll have to head on over to check it out.
Isn't that a lovely shade of pink? It'll give you a wintry pink cheek — a grown up version of a frost-kissed snowy day flush.
If you're just starting to dabble in Charlotte Tilbury products and happen to be in Los Angeles, you'll want to check out her gorgeous Pop Up shop at The Grove.
Charlotte Tilbury's Gift Shop will be up and running through Sunday, Dec. 31st.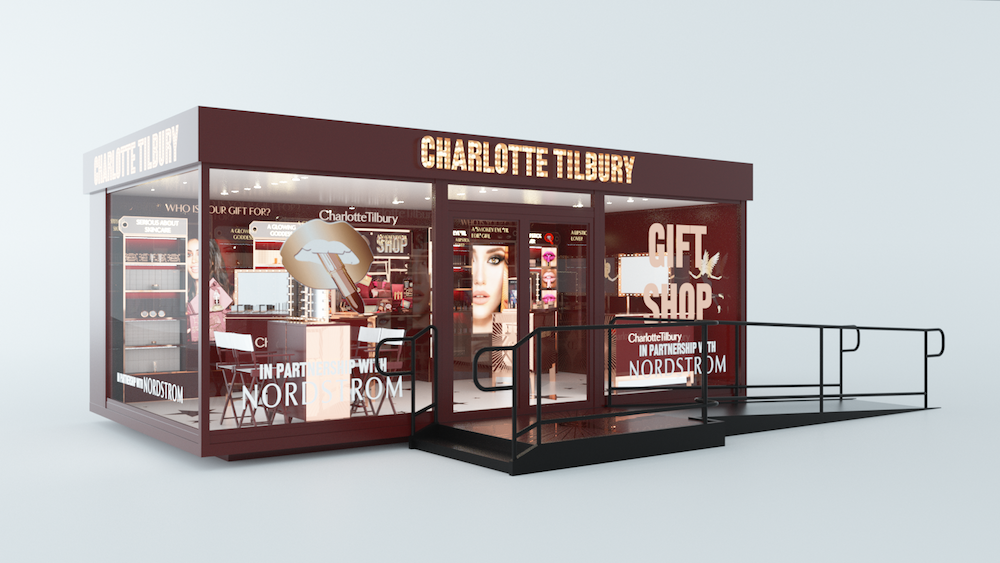 There's still time to pop in and check out products for yourself and any last-minute gifts you need to get a hold of.
The shop is full of exclusive and limited-edition treasures including custom engraving on weekends and quick makeup tips and touch-ups courtesy of the Team Tilbury Artists that will be on hand.
Head on over to the shop and pick up the sweetest new addition to the Charlotte Tilbury lineup and all the other goodies available.