Charlotte McKinney just gave the coat dress trend a twist with a suit jacket dress, and we dig the variation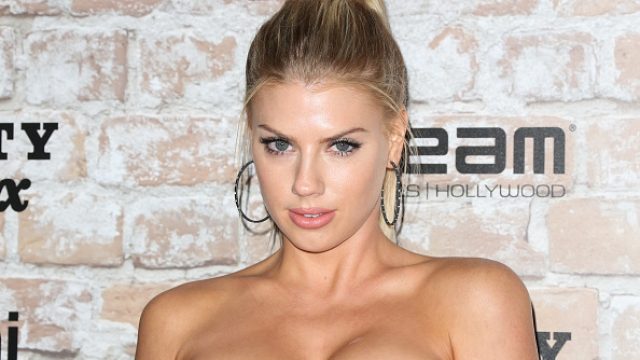 In the last couple of years, pantsuits have really started to pop up on the red carpet. Celebrities love the idea of mixing business with glamour. But for some, taking the look a step further is crucial. Charlotte McKinney just gave the coat dress trend a twist with a suit jacket dress, and have to admit we're into the change up. By combining to trends together, Charlotte is quickly becoming a major style-inspo guru.
Charlotte is serving us executive realness with a little bit of Beverly Hills Housewives on the side. The look is both fun and sexy. Hopefully more celebs will be trying innovate things like this in the future.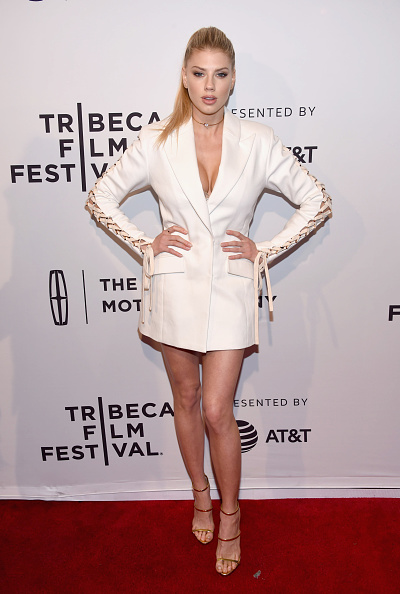 The construction of the suit jacket dress is clever because it almost looks like a typical short dress with long sleeves. But the front seam and low collar make it into something entirely different.
The sleeve details elevates the piece.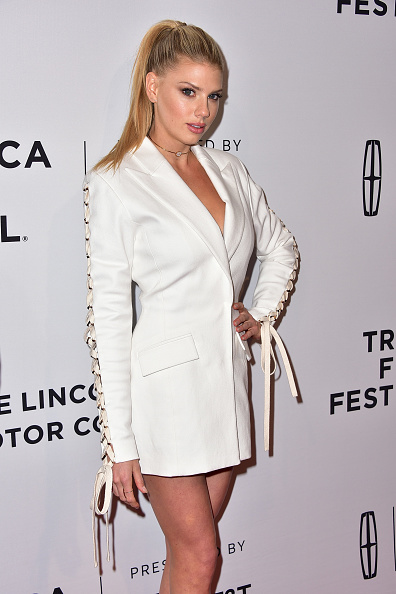 Charlotte McKinney looks like she works in the coolest office in town. The intricately laced fabric running down her arms are pretty awesome. Can we get the number to her stylist, PRETTY PLEASE?!
This is not the first time Charlotte dropped this type of look.
We might have JUST clocked this amazing outfit, but Charlotte has been serving us up amazing coat dress looks before.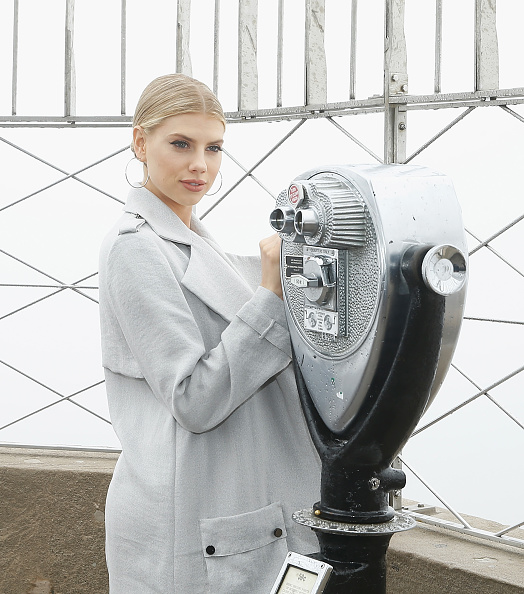 This gray/blue number was perfect for that serious meeting you had this past summer. A great mix of functionality and design. We bet Charlotte is looking out and thinking of other ways to slay the fashion game.
Of course, other celebs have also been rocking the suit jacket dress.
Daisy Lowe looked like a stylish Elvira going to a conference, and we cannot get enough!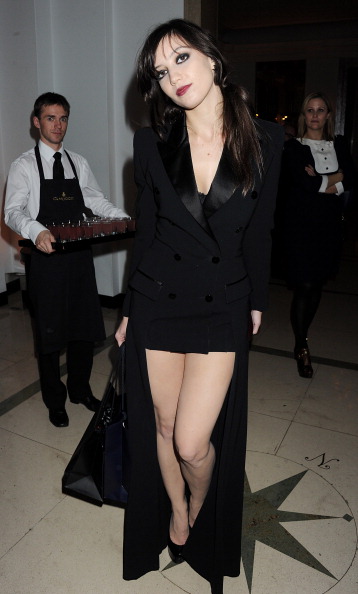 The look is different from Charlotte's in both color and cut, but share a few similarities. The shortened front, and plunging neckline are present in both looks. Honestly we can't choose which one we like better!
Even Kim Kardashian took a swing at the trend in an all-white coat/jacket/dress.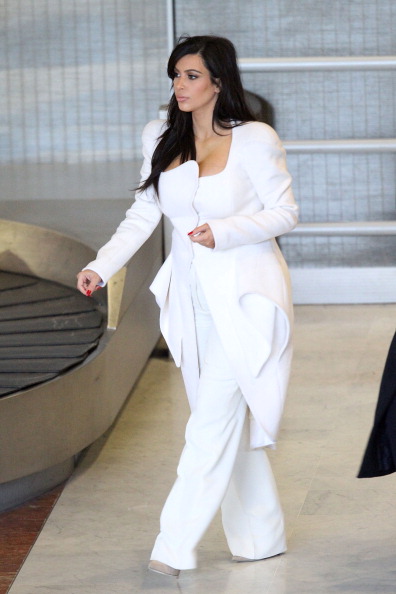 If you are struggling to update your wardrobe, this might be a good investment to make. A statement piece that screams confidence and power. You go girls!