Charlize Theron wore a badass white bralette as a top on the red carpet
Remember your first bra? Those white triangles with zero padding called a "training bra?" Well, several years ago, said "training bras" got rebranded as "bralettes," and we all started wearing them again.
At the Atomic Blonde world premiere, Charlize shut it all the way down in what we're calling undergarment chic. She paired the Dior top/bra thing with a high-waisted white skirt and matching white pumps, looking every bit an ~Atomic~ white hot blonde.
Can one person slay any harder than this?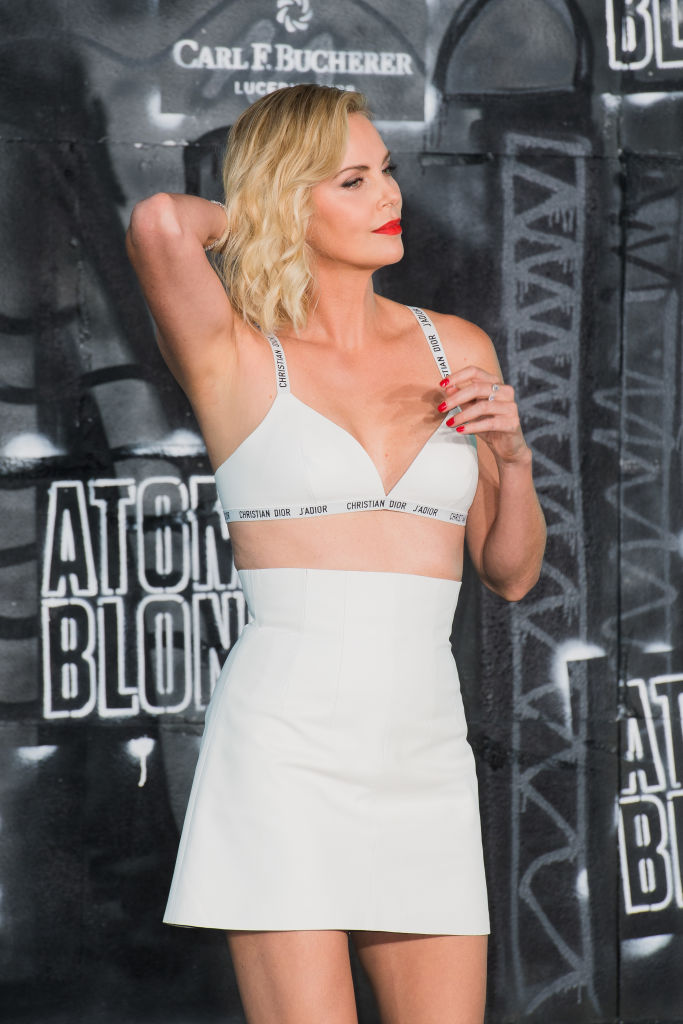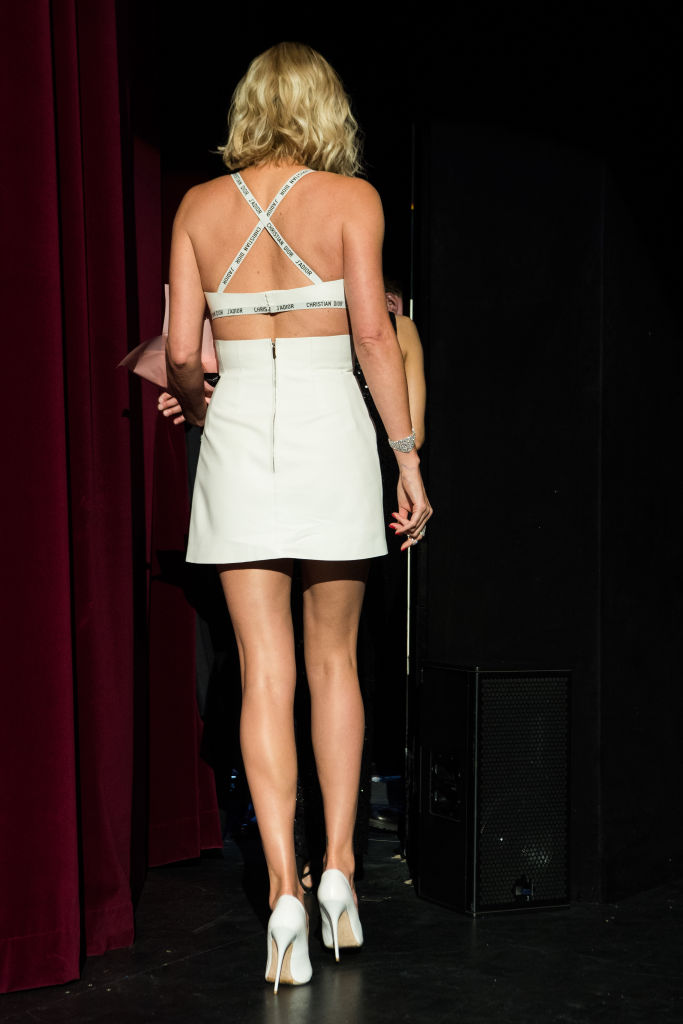 She is kind of giving us Calvin Klein vibes, as in, the trend of wearing your Calvin Klein underwear with the intention that it's seen.
https://www.instagram.com/p/lh_pj8Do6f
We just want to point out that Dior is clearly running with the "undergarments as outerwear" trend, as evidenced by a lot of their recent standout red carpet looks.
Jennifer Lawrence wore this sheer beaded gown with her Dior boxers peeking through the gown.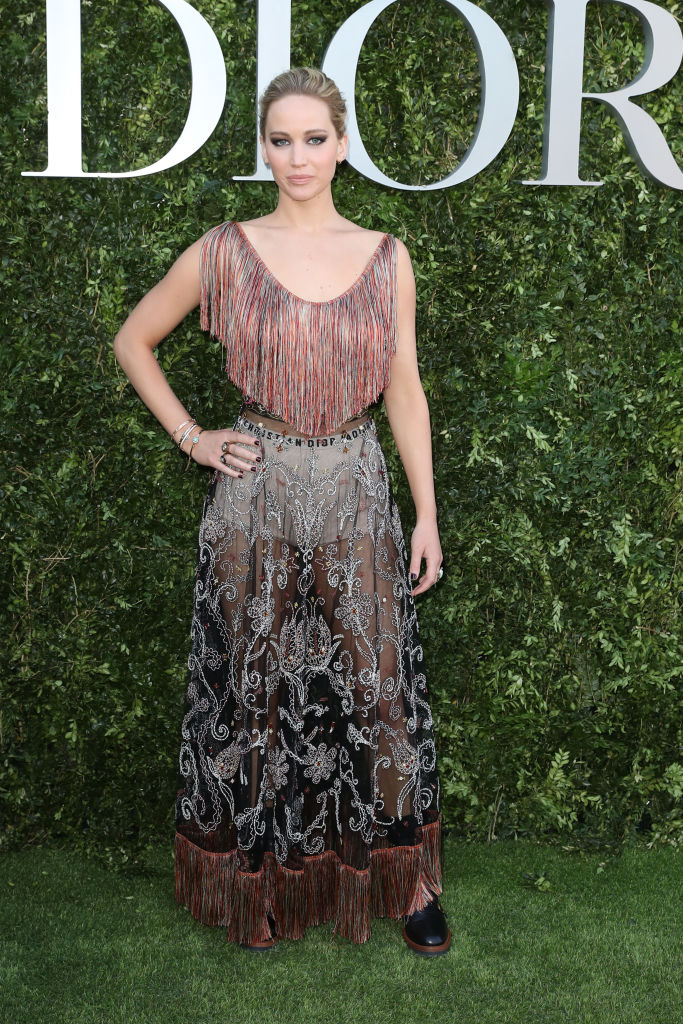 This entire Bella Hadid ensemble features the same comfy Dior underwear on display under her gown. One could argue that all these Dior looks really ARE about the bra tops and cute undies, rather than the fabric around them.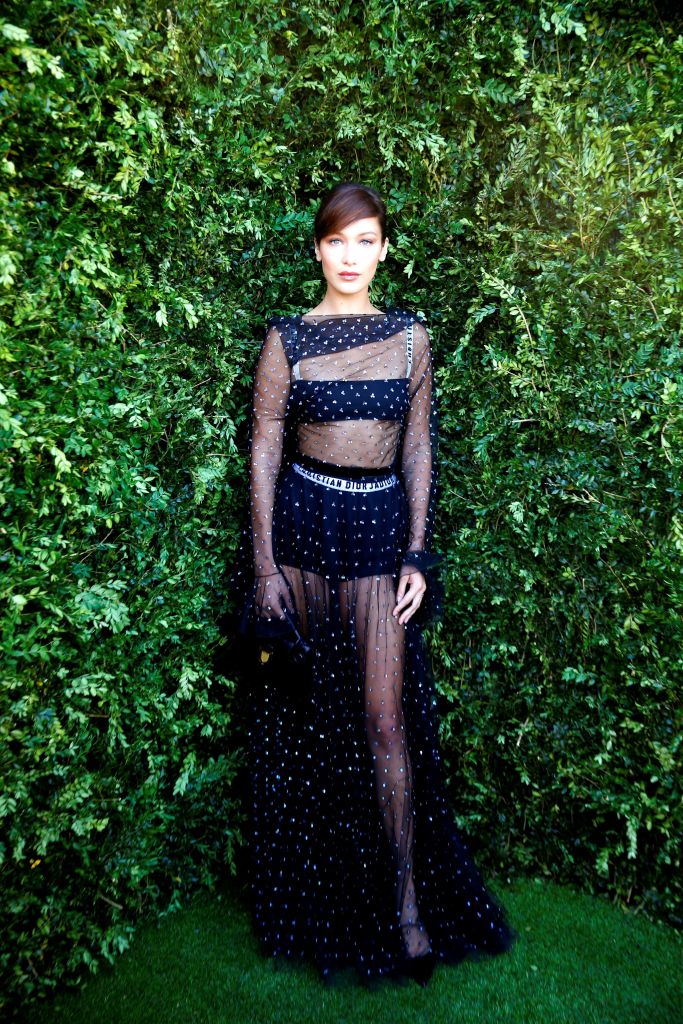 Are you going to rock a bralette to your next fete? Let's be real, bralette under a shirt at first, because it's baby steps on the way to being Charlize.