Charlize Theron got real about her "very long" weight-loss journey after filming Tully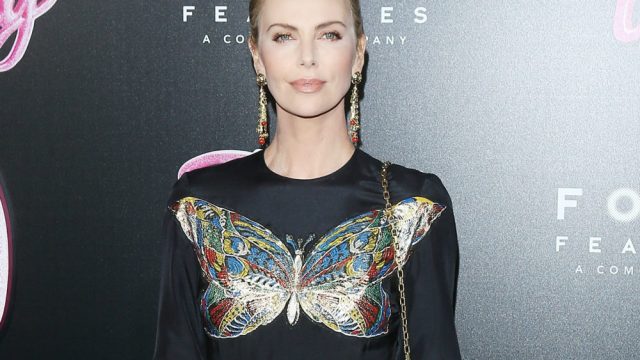 We all know that Charlize Theron is one of the most talented actresses in the industry. We also know that she's no stranger to transforming her body for a movie role. She did it for 2003's Monster (she won an Oscar for that performance, NBD) and now she's done the same for her upcoming film, Tully. In a recent interview, Theron revealed that she gained 50 pounds for the role, and though she's since lost the weight, she acknowledged it wasn't a fun or easy process.
The 42-year-old opened up about her emotional weight loss journey to Entertainment Tonight on Tuesday, April 17th.
"There's nothing fun about that. It took about a year and a half. It was a long journey, very long journey," she said. 
Theron also noted that a big part of the struggle was accepting that her body at 42 is different than it was when she was in her 20s, and that means her weight-loss journey was also different.
"I was worried. I was like, this is taking a really long time," she continued. "Because on Monster, I just didn't snack for five days and I was fine. You know your body at 27 is a little different than your body at 43, and my doctor made sure to make me very aware of that. Like, you are 42, calm down, you're not dying, all good."
Though she admits it was "hell," she ultimately gained (and lost) the weight for a performance Variety calls "fearless, emotionally raw, and physically intense."
We applaud Theron for being so open and honest about her difficult body transformation. We have a feeling so many women will relate — and will feel so much better about their own body trials and tribulations knowing that everyone, even Hollywood actresses, go through it, too.
And if you're interested in her latest movie, check out the trailer for Tully below:
https://www.youtube.com/watch?v=e5D3O4yCmCg?feature=oembed
Tully hits theaters on Friday, May 4th.