Charlize Theron cast as villain in a sequel we hope is called "The Fast and the Furiosa"
Obviously Charlize Theron can't get enough fast cars and crazy antics even after the craziness of Mad Max: Fury Road. Deadline reported that the actress has just signed on to be a part of the Fast and Furious franchise in the next installment, Fast 8.
I mean, from her recent work in Mad Max alone, it's obvious Charlize is a total badass and an expert at vehicular stunts. But it wasn't all that long ago (2003) when Charlize was already driving like a professional maniac in the movie The Italian Job. So transitioning into the adrenaline-inducing world of Fast and Furious will be a piece of cake.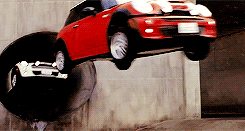 It's worth noting that The Italian Job (aside from making everyone in America want a Mini Cooper like stat) was directed by F. Gary Gray who happens to be directing the upcoming Fast 8 film. Which basically means, not only are these two totally seasoned vets of the action-film industry, but they're long-time collaborators who are going to undoubtedly make this movie kick-butt awesome.
Oh, and did we mention she'll be playing the villain? Because she will. And, thanks to Snow White and the Huntsman, we already know she makes a great one.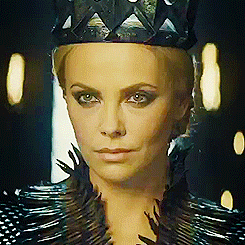 Then again, there seems to be nothing this talented actress can't do. With an already star-studded cast featuring all your favorite Fast and Furious cast members, adding this explosively talented woman to the movie is means it will probably follow in its predecessors' footsteps and obliterate box office records. And all this anticipation is so exciting, we're already exhausted.