Charlize Theron Said Homeschooling Her Kids Was "Incredibly Stressful" Amid the Pandemic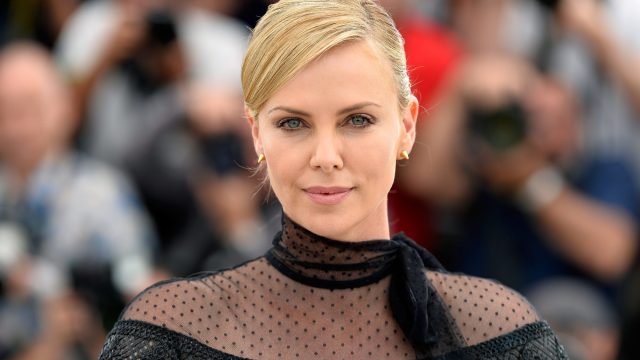 Like so many other parents who were forced to homeschool their kids when schools shut down in response to the coronavirus (COVID-19) pandemic, Charlize Theron is glad that school is finally out for the summer. The Oscar-winning actress told Today's Willie Geist that homeschooling her two daughters was a huge challenge and "incredibly stressful."
In a virtual interview that aired Sunday, July 5th, on Today, Theron talked about her new "ass-kicking" film on Netflix called The Old Guard and how she'd take filming an intense action movie over homeschooling any day of the week.
"I'd say the biggest challenge for me is just homeschooling," Theron, mom to daughters Jackson, age 8, and August, who turns 5 this month, told Geist. "It was an incredibly stressful time for me, and I will make any action movie over and over and over again before I home school again."
She also talked about the timing of the quarantine, and how unprepared she was for homeschooling.
"I had been working quite a bit that previous year, so I was actually really ready to just be home," Theron said. But when she did make it home, she said, "It was really, really hard. It was mentally just really challenging for me because I was alone with two small children."
She added that their homeschooling setup was chaotic in itself. "We had one kid downstairs and one kid upstairs, and the other one could have very well just burned the house down in the kitchen."
Theron then joked, "The other one upstairs was complaining about what a terrible math teacher I was."
Theron's homeschooling trials and tribulations sound incredibly similar to those of parents everywhere during the pandemic. We have a feeling her fingers that schools will be able to safely reopen or other support networks are in place for school-age children and teachers come fall.
As information about the coronavirus pandemic rapidly changes, HelloGiggles is committed to providing accurate and helpful coverage to our readers. As such, some of the information in this story may have changed after publication. For the latest on COVID-19, we encourage you to use online resources from CDC, WHO, and local public health departments, and visit our coronavirus hub.