Charlize Theron Shared Rare Pictures With Her Daughters
"My heart belongs to these two beautiful powerhouses."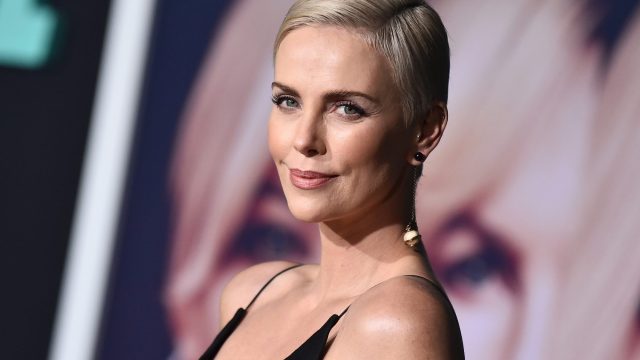 Some celebrities love sharing pictures of their kids on social media. Think Gabrielle Union wearing matching cheerleading uniforms with her daughter, Kaavia, and Kylie Jenner twinning with Stormi legit always. But other celebs opt out of revealing tons of personal pictures with their families, like Charlize Theron. However, the actor recently posted a series of photos in honor of National Daughters Day, and we have heart eyes for this mother-daughter trio.
On September 25th, aka National Daughters Day, Theron posted a sweet message to Instagram.
My heart belongs to these two beautiful powerhouses. I will never be the same, Theron wrote, adding Happy #NationalDaughtersDay ❤️
The message was accompanied by four adorable photos of Theron and her two girls: 5-year old August and 8-year-old Jackson. They're are all smiles in these personal pics, and the last photo of them giving each other a kiss is just the sweetest.
We're loving how good of friends these sisters appear to be. Theron adopted both of her daughters when they were babies—Jackson in 2012 and August in 2015. When talking about the process of adopting her children, Theron called it "empowering."
"That whole process was incredibly empowering for me as a woman. The fact that I got to choose when I wanted to be a mom . . . There is a great power in choosing to be a mother and then doing it when your body, your mind, and everything is celebrating all of that," she said, according to PopSugar.
The actress recently opened up about the struggles of homeschooling her girls during the pandemic, saying that her daughters don't think she's a good math teacher, which, #relatable. We love catching a glimpse into this family-of-three's life together.