Chris Hemsworth wants Charlize Theron to be the first female James Bond, and here's how she responded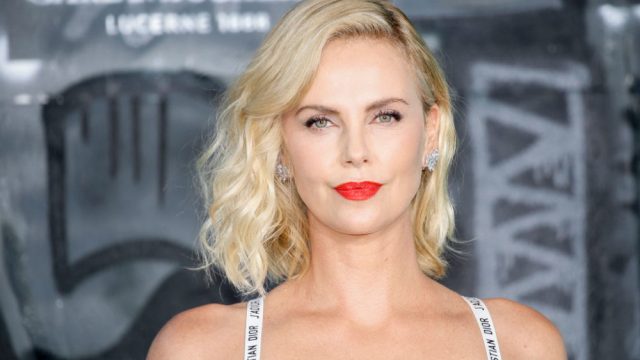 It's a question that's been asked many times: Who says James Bond has to be played by a man? Priyanka Chopra, Kristen Stewart, and Emilia Clarke are all into the idea of Bond being played by a woman, and Chris Hemsworth recently offered his support for an amazing actress.
In an interview with W Magazine, Hemsworth explained why Theron would be the perfect James Bond.
"She embodies every sort of ounce of strength and nobility and dignity and integrity that that character should have," he detailed. "She's smart as hell. She's physically able. I worked with her on Snow White and the Huntsman. Watching her in those fight scenes, doing it in high heels, by the way, and an eight-foot long gown was even more impressive."
Theron was pretty thrilled to hear that she comes across that way, and that Hemsworth thinks she could tackle one of Hollywood's most prestigious roles. At the premiere of her action film Atomic Blonde, in which she plays a badass MI6 agent,she joked that she had paid Hemsworth for the compliment.
"Chris — so, you got that check I sent you?" Theron told ET. "Thanks, dude. I got your back.
She continued, more seriously, "That's so insanely generous and nice. I don't even know what to do with that. That's really sweet."
As flattered as Theron was, she's not too keen on taking the role, saying that it would be "cray cray." She also appears to have too much respect for Daniel Craig, who is reportedly returning to the series, to swoop in and take over the role.
"Daniel, you got the job. I am not going to take that job away from you," she said.
So, our dreams of Theron as Bond are squashed, but here's hoping we'll get to see her take on more amazing, action roles going forward!