Charlize Theron chopped her bowl cut into the coolest bright blonde pixie
By now, it's no surprise that Charlize Theron can pull off pretty much any look she tries. She's proven that every time she transforms her appearance for a role, she looks incredible—and that includes her many hair transformations, too.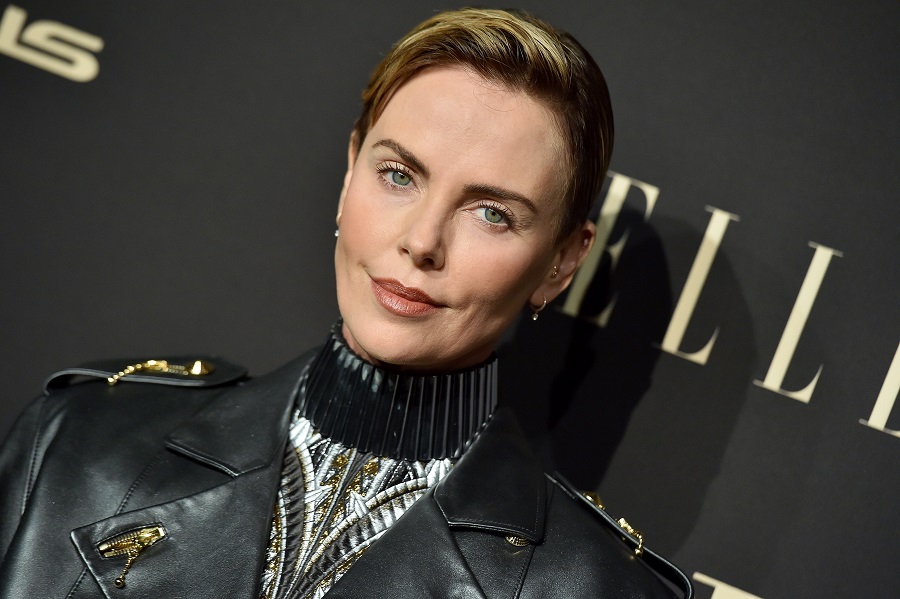 Case in point: Theron recently chopped her chestnut-colored bob into a sandy blonde bowl cut, and somehow made the haircut of our childhood nightmares look seriously chic. She tried the bowl cut on for size to get into character for her role as Cipher in the upcoming Fast & Furious 9, making us rethink everything we believed about the bowl cut—no easy feat, to be sure.
But this hair chameleon is already trying out an entirely different hair look, and it's equally as cool. Theron's longtime stylist Adir Abergel gave her another bold style just weeks after she walked the red carpet with her choppy bowl, and it's reminding us how much we live for a pixie cut.
Abergel debuted his famous client's new style in an Instagram post on Saturday, November 9th, showing off her new bright blonde pixie. In his caption, he wrote that he "always [loves] changing up this human's hair. New color. Swept back. New vibe."
It seems Theron refreshed her style for a super meaningful reason, which makes it all the sweeter.
Abergel added that Theron was being honored at the 33rd Annual American Cinematheque Awards, writing, "I could not be any prouder."
Theron and her new piece-y pixie spoke at the awards ceremony, and in her own post from the red carpet, she wrote that she was "overwhelmed with gratitude," thanking American Cinematheque for the "incredible honor." She also thanked some of her famous friends who spoke in her tribute, including Bombshell director Jay Roach, Seth MacFarlane, David Oyelowo, Kristen Stewart, Patton Oswalt, Jason Reitman, and Seth Rogen, as well as Tom Hanks, Patty Jenkins and Bombshell costars Nicole Kidman and Margot Robbie, who gushed about the actress in video clips, according to Entertainment Tonight.
You know, another day at the office getting celebrated by Tom Hanks and Nicole Kidman, right?
All jokes aside, the Long Shot star is more than deserving of the honor, and we love that she debuted a new style for the gala. We love the buttery blonde shade and the slightly messy sexiness of the pixie, and it's just further proof that the limit does not exist when it comes to hairstyles she can pull off.