Not a drill: Kristen Stewart is starring in a brand new Charlie's Angels reboot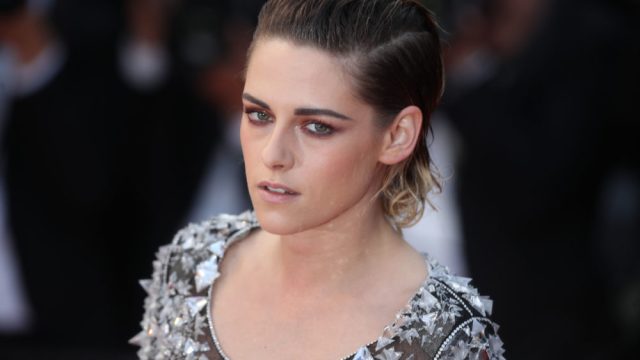 In news we didn't know we desperately needed: There's officially going to be a new Charlie's Angels reboot, and it's slated to star Kristen Stewart, Power Ranger's Naomi Scott, and Midsomer Murders' Ella Balinska. Oh, and it's going to be directed by Elizabeth Banks (who will reportedly also play Bosley).
HELLO, CHARLIE.
As almost all aging millennials will recall, this marks the franchise's second reboot. The first adaption of the classic '70s television show starred Drew Barrymore, Cameron Diaz, and Lucy Liu, and was known for its stylized action sequences and superb soundtrack. While little is still known about the latest iteration, it definitely seems as though the Angels will be operating on a wider scale than ever before.
"Charlie's Angels, for me, is one of the original brands to celebrate the empowered woman since its debut in the '70s," Banks said in a statement per The Hollywood Reporter. "This film honors the legacy of Charles Townsend and his agency while introducing a new era of modern and global Angels."
Banks also co-wrote the script with Jay Basu (who penned the upcoming The Girl in the Spider's Web, an on-screen reboot of The Girl With The Dragon Tattoo series) and will be co-producing it with her husband and their production company, Brownstone Productions.
The film is currently set for a September 2019 release and, of course, we can't freaking wait.