What a Navajo Nation Trans-Femme Thinks Cisgender People Should Do For the LGBTQ+ Community
Charlie of Diné Aesthetics talks supporting marginalized communities, self-care, and more.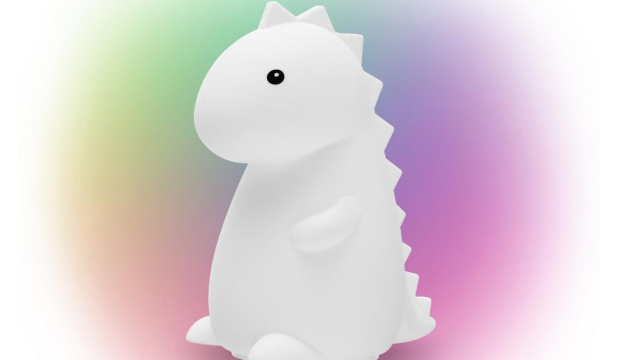 Sundays are a day to recharge and reset by hanging with friends, turning off your phone, bathing for hours on end, or doing whatever else works for you. In this column (in conjunction with our Instagram Self-Care Sunday series), we ask editors, experts, influencers, writers, and more what a perfect self-care Sunday means to them, from tending to their mental and physical health to connecting with their community to indulging in personal joys. We want to know why Sundays are important and how people enjoy them, from morning to night.
Warning: Mention of Sexual Assault/Rape
While photographer, graduate assistant, and Black and Brown Indigenous queer and trans self-care advocate Charlie of Diné Aesthetics claims that they've never had a traditional career, they do call themselves a scholar. "I am a second-year doctoral student at the University of Denver, and before my doctoral program, I was in a master's graduate program at the University of Rhode Island. Then I graduated from Brown University in 2017," the 25-year-old explains.
As a Navajo Nation trans-femme, they conduct workshops and give speaking opportunities that mostly focus on "supporting Native American and/or Indigenous students in higher education, the colonizing aspects of gender and sexuality, advocating for the need of Black, Indigenous, and people of color representation in the K-12 educational system," Charlie says.
But as their social media and blog platform grow, businesses have begun to reach out to Charlie to collaborate on projects that center around supporting Black and Brown Indigenous queer and trans folks. They've spoken with Reclaim Collaborative about the need for solidarity and the complex history of Thanksgiving, and modeled for Tonlé Design to highlight a gender-expansive fashion collection. "Honestly, I actually never thought I would have such opportunities, and I am so excited for what is to come, especially as more and more Black and Brown Indigenous queer and trans folks gain a platform and we are seeing more and more representation of us," they say.
As more opportunities come in, Charlie is celebrating with their community. "In my personal life, I have a network of wonderful Black and Brown Indigenous queer and trans friends. We vent to each other, we collaborate with each other, and we uplift each other in various capacities," they explain. "For example, Coyote Park has a story highlight of Indigenous queer and trans content creators who did story takeovers. We shared the work we have done, what we're doing, and other life-related things."
For this week's Self-Care Sunday, we spoke to Charlie to learn more about their journey with mental health, their go-to self-care rituals, and their advice on how to show up for the Black and Brown Indigenous queer and trans community.
Mental Health
HelloGiggles (HG): How has being Navajo and trans-femme impacted your relationship with mental health? 
Charlie of Diné Aesthetics (CDA): There is a story from my community that mentions how Navajo children would undergo a ceremony—now known as a puberty ceremony—and they would get to choose whether they wanted a vagina, penis, both, or neither. The story emphasized a process of becoming that is so integral to really knowing who you are as Diné. You decide who you are and who you want to become and are taught specific responsibilities within your community and to the world as well. Overall, there is this understanding that to be Diné is rooted in a harmonious relationship with yourself, others, and all of creation.
This teaching informed my relationship to mental health. I was taught to be physically, mentally, emotionally, and spiritually in balance with myself, yet how that looks differs, especially as someone who is trans navigating this very violent world. I had to learn to choose and celebrate all the parts of me that no one else will to ensure and have a healthy relationship with myself, others, and all of creation. 
HG: What are some practices or regimens you'd suggest Black and Brown Indigenous queer and trans folks do if they're struggling with their mental health now? 
CDA: Go outside and enjoy the sunlight. When I was dealing with COVID-19 in early November, going outside and just basking in the sunlight made me feel so much better. There was something about the blend of fresh crisp air and warm sunlight that made my experience with COVID-19 so much more bearable. And if I am unable to go outside, because of a busy schedule of virtual meetings, I love keeping my curtains opened in my room, so that my plant, Dracie, and myself can enjoy the sunlight. Also, don't forget to wear sunscreen, both for inside and outside.
Another daily practice that I have been doing lately right before I start getting ready for the day is that I would look at myself in the mirror and smile. I smile and I realize how beautiful I am. I started doing that because I am learning to be more kind to myself and also to learn to love myself more. I love compliments. Words of affirmations are basically my top love language, and so I thought, why not just compliment myself? [I can] become my own hype person. We need to learn to celebrate ourselves when and however we can since most of the world is not.
And then one last practice I would suggest is to be selfish. Be selfish with your time and yourself. The November and December holidays can be a difficult time for many of us, especially if you are queer and/or trans. Some people have been cut off from their families, some are afraid of their families, some have trauma because of their families, and in other instances, it is not just their family but also the community they grew up in. I do not feel safe or comfortable in my community because of instances of racism, homophobia, and transphobia I experienced. What I mean by being selfish is that we need to start prioritizing ourselves, our wants, our needs, and our health. The world is an ugly and violent place for Black and Brown Indigenous queer and trans people and being happy, learning to love ourselves, and enjoying our lives are all acts of defiance. Be selfish and care for yourself.
Physical Practices
HG: What physical activities have you been doing lately to help connect with your mind and body?
CDA: I am slowly getting back into hiking and running. Growing up, my family would hike one of the well-known trails in Canyon De Chelly near Chinle, Arizona. Throughout this hike, we would talk about our day and my mom would also tell us stories about hiking in the canyon and visiting our family's land with her parents. Personally, hiking is associated with bonding and remembering those moments with my mother and sister.
Now with running, I actually just started again back in May. I did something to my knee about two years ago, which stopped me from running until this year, and honestly, I did not realize how much I missed running until I could do it again. I feel so much better after a good run, relaxed and energized.
 I also do light body stretches, especially right after I wake up. I'll just be lying in bed and stretching different parts of my body. This also helps me gradually wake up and be more in tune with my body.
HG: What has learning how to take care of yourself and heal from assault been like for you?
CDA: A lot of rest, a lot of patience, and a lot of kindness. Also, therapy, individual and group therapy. After the night of my assault, I slept a lot. I only ate like once a day, and not to mention, I got the flu. So, I needed a lot of rest those first few weeks. I also needed to learn to be patient with myself. In the Reel, I mentioned that healing is not linear, and it is not. There were days that I felt like I was whole again, that I was myself. Then there were days when I felt ugly and terrible, and I was mad at myself for not feeling 100% like the day before. For a while, I thought that for every one-step forward I took, I immediately went back three steps, and that was not the case. Those moments of grief were steps forward and I had to learn to be patient and kind to myself in those moments.
Therapy was also a huge influence on how I learned to take care of myself and to heal, especially group therapy with other survivors. For me, those were spaces to share my frustrations with healing, with being a survivor, with having to deal with this trauma, and I was not the only one. There were others who experienced, or who are still experiencing, those same frustrations, and together we grieved and cared for one another. 
My individual sessions were also helpful, especially when I was going through EMDR (Eye Movement Desensitization and Reprocessing), which made the memories of my assault much more physically bearable. I learned to listen to my body. In my sessions with my therapy, if anything in my body felt uncomfortable, we would either address why I am feeling uncomfortable and continue or stop with the session and do some light body stretches and movement.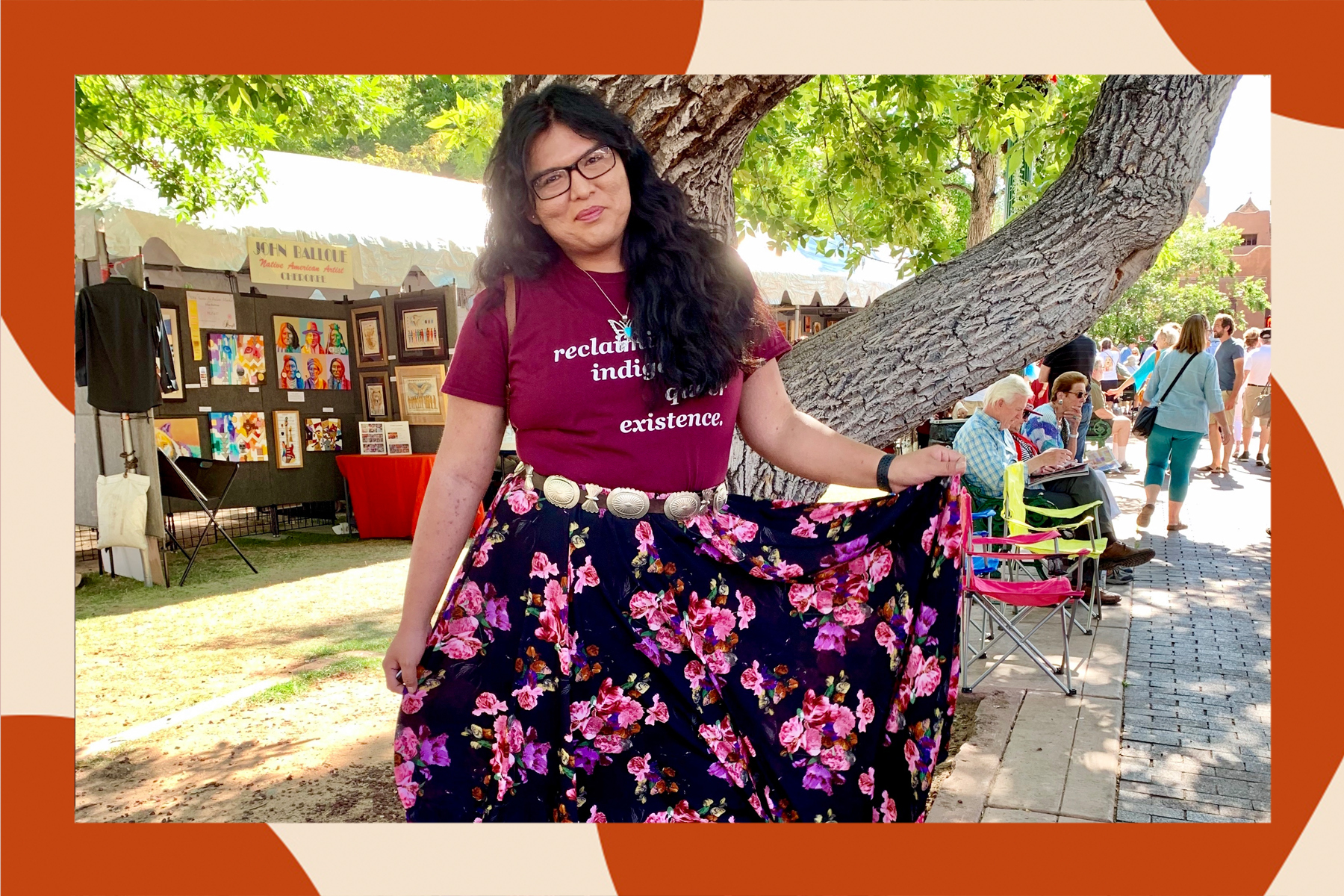 Community Care
HG: What do you wish people understood and acknowledged about the Black and Brown Indigenous queer and trans community?
CDA: We are not a monolith and we all have distinct experiences navigating this world. We experience a variety of similar violence, yet our access to resources different greatly. I try to be clear to people that my experience is not representative of all Indigenous queer and trans people. I also try to be clear about the access to privilege and power that I have. I am a second-year doctoral student who has a master's degree, and I went to an Ivy League institution. There are not many Indigenous queer and trans individuals who have the experience, and there's a level of responsibility of care and advocacy for what others in the communities I care about experience.
I also wished people understood that we deserve to be happy too. A British court just ruled that children under the age of 16 cannot be given puberty-blockers, which limits the rights and access to healthcare of trans youth in the United Kingdom. There's so much violence that trans people face in this world that we are not allowed to be happy because of so many institutional and systemic barriers; whether it is access to healthcare or legal name changes. Both of which can be difficult and traumatizing experiences despite how simple they may seem to cisgender individuals. We also deserve to dress and walk in this world however we want and without fear of harassment. Our joy does not have to be celebrated, just supported.
HG: How do you suggest others show up and support this community, especially right now?
CDA: Pay us, or as I phrase it, "redistribute resources" to Black and Brown Indigenous queer and trans individuals. Also, redistribute resources to organizations that are already doing a lot of this work. Below are some that I have compiled and come across.
Organizations that focus on supporting Black trans folks: 
LGBTQ+ organizations: 
Native-specific organizations:
Native Youth Sexual Health Network: An organization that is by and for Indigenous youth that work across issues of sexual and reproductive health, rights, and justice throughout the United States and Canada. 
We R Native: An organization that provides comprehensive health resources that are culturally relevant. They touch upon a variety of issues and center Indigenous experiences and voices. 
Another thing I often suggest to people is learning and educating yourself on the variety of issues that Black and Brown Indigenous queer and trans individuals experiences. Some introductory places that are decent are the Transgender Law Center, TransLifeline, Trans Student Educational Resources, and National Center for Transgender Equality (which has a 2015 U.S. survey on the experiences of Native trans respondents).
A lot of these sites provide accessible educational content on the experiences of trans people, for specific experiences like my own, we often have to create our own educational content.
Personal Joys
HG: Are there any products that you've been using lately to help with your mental health?
CDA: So, I kind of started buying plants. I only have one for now, a Janet Craig Dracaena (her name is Dracie), kind of low maintenance, but I definitely want more. I grew up helping my mom take care of plants, and I decided recently that I want to start taking care of them.
I also have started buying cute lamps. They are sort of like night lights. There is something very calming about them. I have about three. One is a Dinosaur that changes colors, another is a starry globe one, and my last is a multicolor changing salt lamp.
Another product is essential oils. I have an oil diffuser and do enjoy the smell of peppermint.
Lastly, I do enjoy playing video games. My top three ones right now are Animal Crossing: New Horizons, Genshin Impact, and Watch Dogs: Legion. In these games, they sort of nice and momentarily digital escapes from reality.
All of these different products have helped my mental health in some shape or form.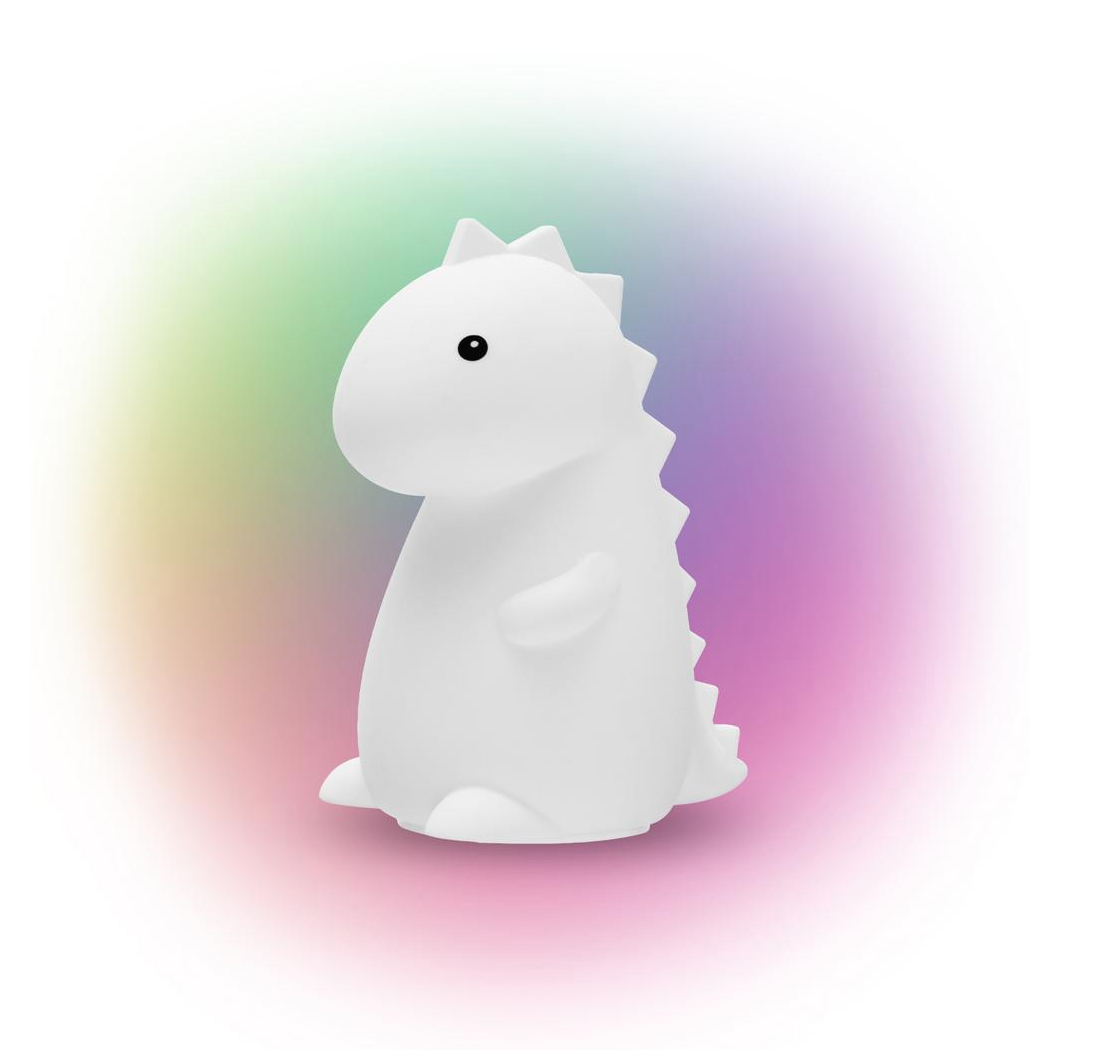 Tommy Dinosaur MultiColor changing Integrated LED Rechargeable Silicone Night Light Lamp
$$9.97
Shop it
Home Depot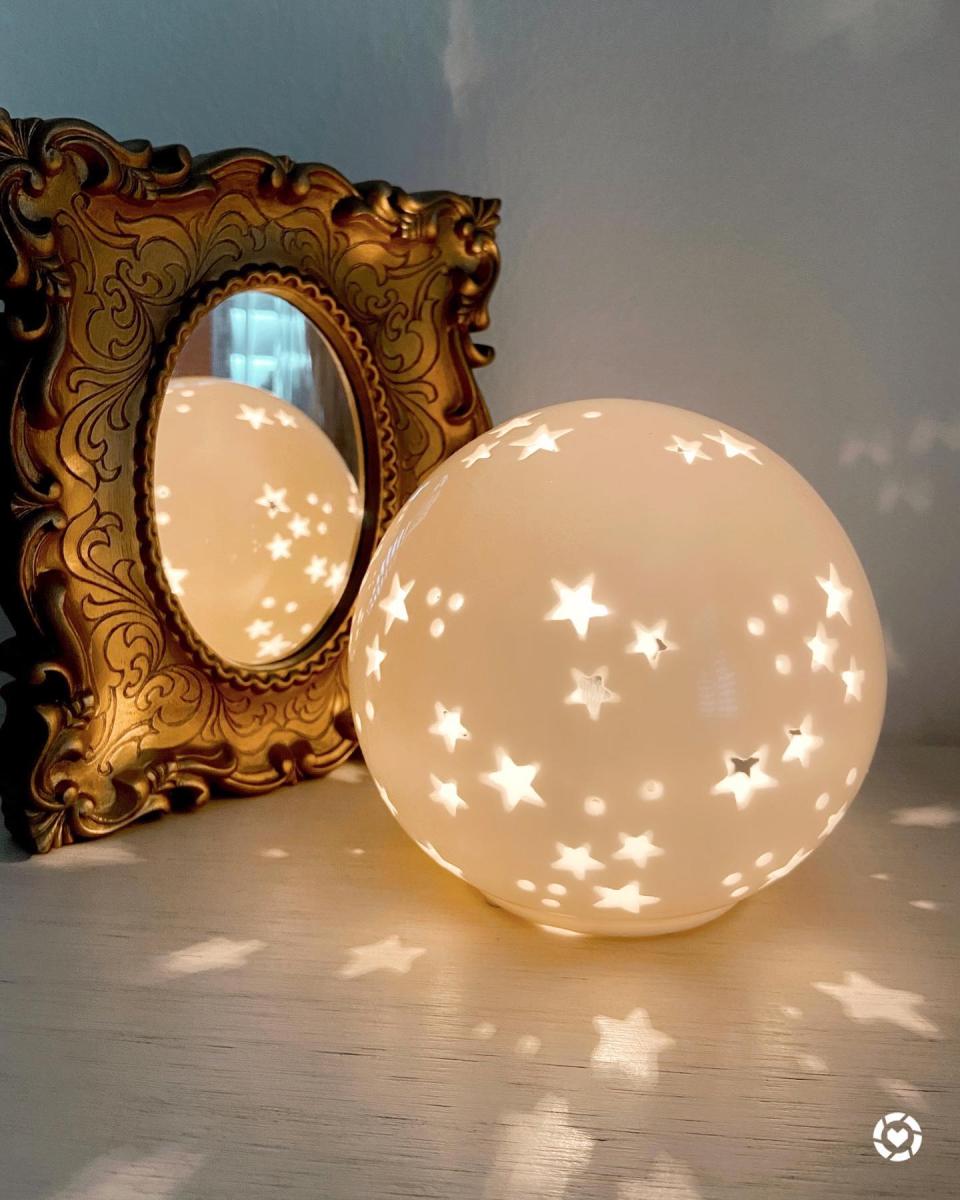 Starry Globe
$$20.00
Shop it
Target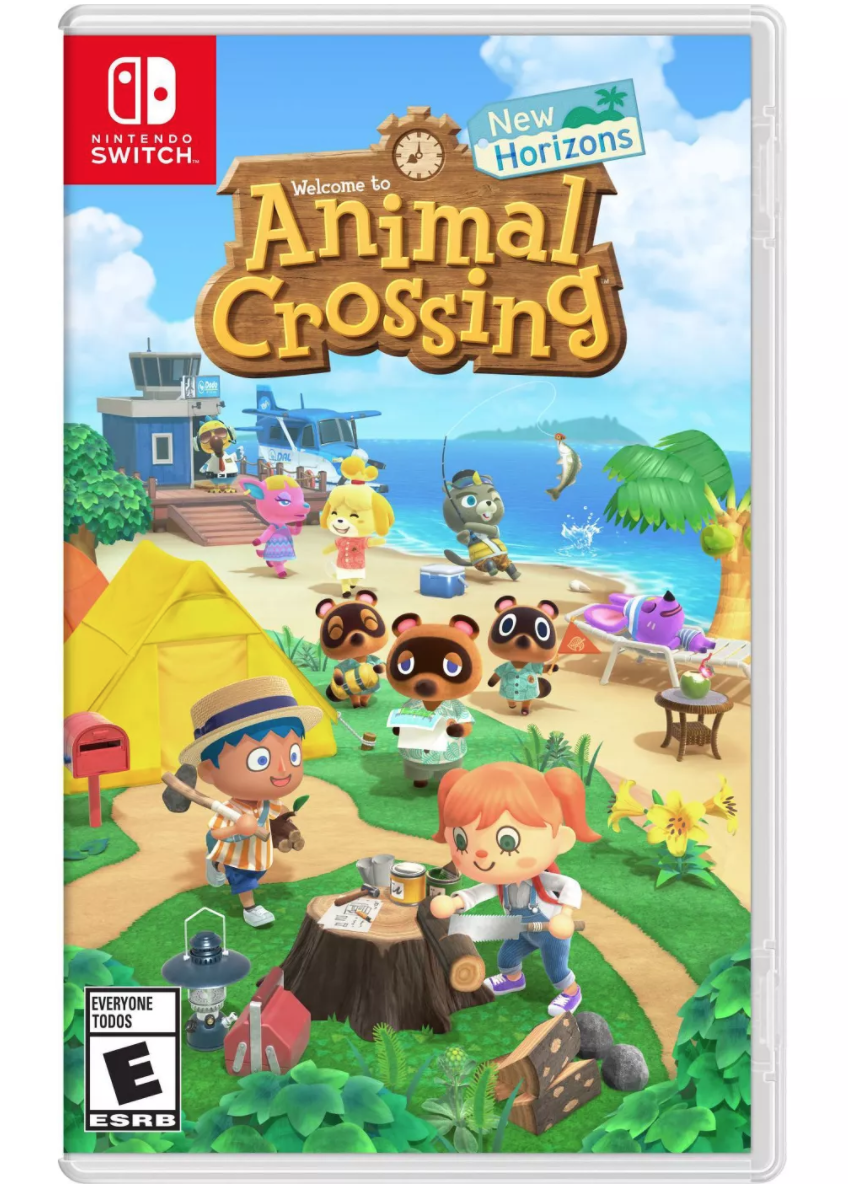 'Animal Crossing: New Horizons'
$$59.99
Shop it
Target
HG: What are some ways you've been connecting with your personal joy?
CDA: I started doing activities that I enjoyed and learned to say no to people. At first it was difficult because I felt alone or that I was being rude. Yet, as I continued to enjoy being with myself, I became much happier, and saying no to people—specifically friends and family—taught me to be better at communicating my needs and wants. I am learning to center and prioritize myself, which results in me being a lot happier with what I have done and who I am becoming.
HG: What is your advice for people who want to support their loved ones who have been sexually assaulted, but may not know what is the right thing to do?
CDA: Let them choose how they want to heal. Choice was a big part of my healing after my assault. Sexual violence, and almost any kind of interpersonal violence, is really about power and control. For survivors, prioritizing our choices and decisions is important because we are reclaiming our sense of control after such a traumatic event. There may be some days when we are just not our best and some days that we are, and letting us and being physically and emotionally there and supportive does a lot of good.
Listening and even providing a space for us to share about what happened is important. My friends and sister listened to me when I needed to vent. My sister and mother actually tried to learn more about how to support me simply by googling "how to support a loved one after being sexually assaulted."
One last thing I would share is boundaries. There may be survivors who do not and refuse to talk about what happened to them, and that is perfectly fine. The important thing is that we continue to love and support our loved ones however we are capable of. Respecting their boundaries is crucial for the healing process.
If you or someone you know has been a victim of sexual assault or violence, you can contact the National Sexual Assault Telephone Hotline at 800.656.HOPE (4673).