Charles Manson has been rushed to the hospital from prison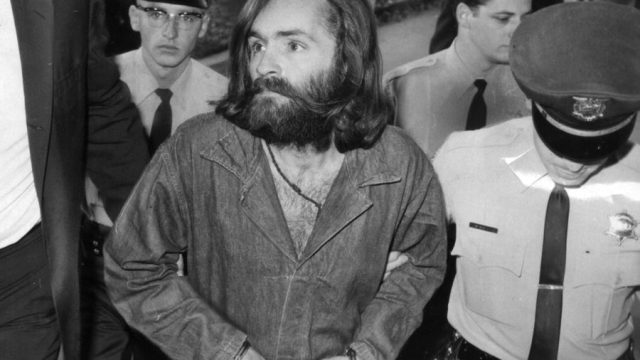 It's been reported that infamous cult leader Charles Manson was rushed to the hospital on November 15th. The 83-year-old was taken from prison to a hospital in Bakersfield, California. This is the second time this year that the elderly convict has had serious health issues. His current condition remains unclear, although rumors abound that Manson is on his deathbed.
Charles Manson has the dubious honor of being one of the most famous cult leaders in American history and is responsible for several horrific murders. During the 1960s, Manson took in an assortment of drifters and runaways. He referred to them as his "Family."
In 1969, Manson directed his followers to break into the Beverly Hills home of director Roman Polanski and kill whomever they found in the house. He allegedly hoped this would incite a race war, which he referred to as "Helter Skelter" (the name was taken from a Beatles song). Seven people were killed, including Polanski's wife, actress Sharon Tate, who was eight-months pregnant at the time.
While Manson was not technically present at the time of the murders, they were committed under his direct and explicit orders. Manson was eventually convicted and sentenced to death, but the sentence commuted to life in prison due to fluctuating capital punishment laws in the state of California.
The bizarre details of Charles Manson's crimes have made him a fixture in pop culture to this day.
Quentin Tarantino, director of Kill Bill, is currently working on a film about the Manson Family murders. Singer Marilyn Manson took the second half of his name from the cult leader, and American Horror Story: Cult has numerous nods and references to Manson's bloody legacy.