The plot of Quentin Tarantino's Charles Manson movie has been released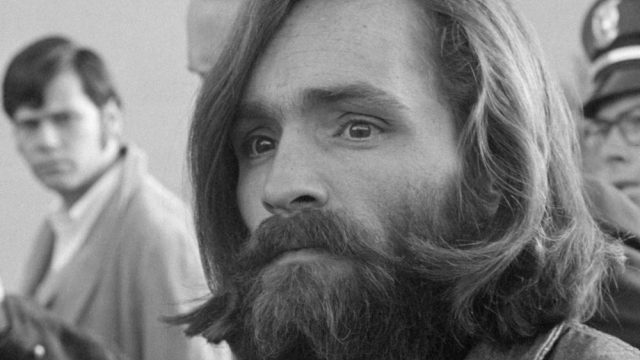 Following the death of cult leader Charles Manson, details about Quentin Tarantino's Charles Manson movie are emerging. And those details are giving us a much better idea of what the film is actually about.
Last week, Tarantino hinted that he wasn't explicitly writing a Charles Manson film but instead a broader look at the year 1969. But that's not to say the Manson murders *won't* play an important role in the narrative.
"Set in Los Angeles in the summer of 1969... [the film] focuses on a male TV actor who's had one hit series and is looking for a way to get into the film business," according to Vanity Fair. "His sidekick — who's also his stunt double — is looking for the same thing. The horrific murder of Sharon Tate and four of her friends by Charles Manson's cult of followers serves as a backdrop to the main story."
Back in July, Deadline reported that Tarantino wanted Margot Robbie in the role of Sharon Tate, the young, pregnant actress who was murdered by the Manson family. Brad Pitt, Tom Cruise, and Leonardo DiCaprio have all reportedly been considered for roles in the film as well — possibly as Manson, who died on November 19th at the age of 83, mere days after being rushed to the hospital from prison.
As of now, other details on Tarantino's untitled Charles Manson movie are scarce. But fingers crossed we get some word about those rumored castings soon.