This beauty brand is launching a color-changing cream that will turn you into a makeup chameleon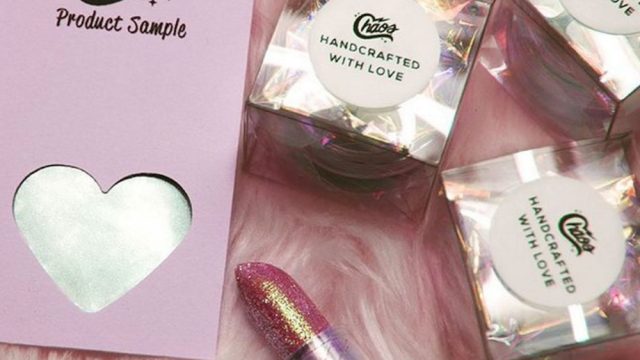 Is it just us or is makeup not quite as fun as it used to be? We kind of miss our mood lipsticks, color-changing nail polishes, and scented roll on glosses. As much as we love our collection of nude lip colors and matte shadows, they're no match for the glittery goodness we had stashed in our Caboodles back in the day.
Good news, fellow nostalgic millennials, we found a makeup brand that your inner 90's kid will love. With color-changing formulas, incredible prismatic highlighters, and the perf Zenon: Girl of the 21st Century lipsticks, Chaos Makeup has instantly become one of our faves.
Chaos Makeup is releasing what appears to be their most exciting product yet. All we know is it's a multi-use color-changing formula and it is absolutely stunning.
Like TrendMood points out, if worn on the lips, it could change color after a drink or two, how cute is that? Or if applied as an eyeliner, you could wet a brush and instantly create an ombré effect.
While we wait for more deets to be revealed on the color changing product, here's what we're eyeing at ChaosMakeup.com.
Here's the gorgeous, universally flattering shade you get when you blend the shades.
This pinky gold lipstick is topped with pink glitter with a green shift.
It's beeswax based — look how it just glides on.
Head over to Chaos Makeup to check out their highlighters, lipsticks, pigments, and more.