Channing Tatum is coming out with his own vodka line, and we'll drink to that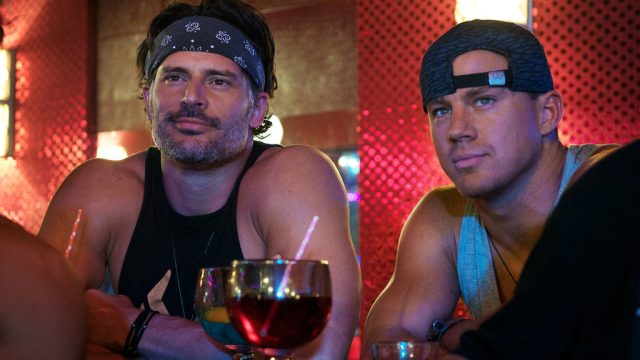 Who wouldn't want to drink with Channing Tatum? Now you can…sort of. In very exciting news, Tatum is coming out with his own vodka line, and we're ready to drink up.
The Magic Mike star is making his way into the alcohol biz and we're on board with it. In fact, he's going into the spirits business in the form of vodka. His vodka line is called Born and Bred.
In a new interview with Bon Appetit, Tatum talked all about his new vodka venture, and he's very excited about it — as are we! The whole idea came when Tatum was with his friend, drinking.
What better way to come up with a vodka brand?
"It was me and my buddy Jack, we were just sitting around drinking one day and he was like, 'Why are all vodkas foreign and from somewhere cold? I would like an American vodka!'" Tatum told Bon Appetit. "This was before Titos became what Titos is. We had no intention of jumping into the business at all. We just drank vodka. That was it."
From that moment the Hail, Caesar! actor and his buddy went on a hunt to find American vodka, and the result led to the actor's own brand coming to life.
"From there we went on a search. We wanted to find a good American vodka. We tried 25 or so and we really only liked about three. Grand Teton became our favorite," he explained. "It just tasted better, different than any vodka that was on the top shelf. There was a smooth taste to it, like a cool feeling in your mouth. The aftertaste doesn't burn. That's the difference."
After deciding what they liked, Tatum teamed up with Grand Teton Distillery, which is in Idaho, and launched his own line for the distillery called, Born and Bred.
Born and Bred is all about good American bred vodka, and a little mischief.
"On the inside label, once you drink it down, or if you get your eye really close to the bottle, it says, 'Cross my heart and hope for mischief,'" Tatum told the publication. "That's just what I want when I pour myself a drink. I want to just cause a little havoc, get into some trouble, get into some safe, manageable mischief."
We like the 36-year-old actor's style. Mischief and vodka definitely can go hand in hand.
His alcohol is an 80-proof liquor made from Idaho potatoes and glacial water and is good for casual gatherings, according to the actor.
"A lot of vodka brands had this vibe of backroom boys wearing tuxedos, playing poker," he revealed. "I probably wear a tuxedo more than most 36-year-olds, but that's not my life. I can do that, but I wanted something that could live in both worlds."
Even though Tatum is a big movie star, and now business owner, he still has those pinch-me moments and is surprised by what life throws at him.
"I'm a stripper that became an actor that I guess is working in vodka," he admitted. "Nothing surprises me anymore. It's all shocking. Every day I wake up and I have a pinch-yourself reality moment."
Oh, Channing we love you so…and we'll definitely be trying this vodka ASAP.