Channing Tatum has no idea how to use Snapchat, is all of us learning new tech
Remember how you felt when Instagram Stories became a thing overnight? Or when Snapchat introduced Memories? Well Channing Tatum is a little behind the game in the cutest way, because the adorable actor just got Snapchat, and he has literally no idea what he's doing.
Channing Tatum trying (and failing) to use Snapchat is literally all of us.
According to Daily Mail, fellow actress and wife Jenna Dewan Tatum attempted to teach Channing how to use the app, and it was *so* cute.
"You hold it down and then record," she told Tatum. "I'm teaching you Snapchat."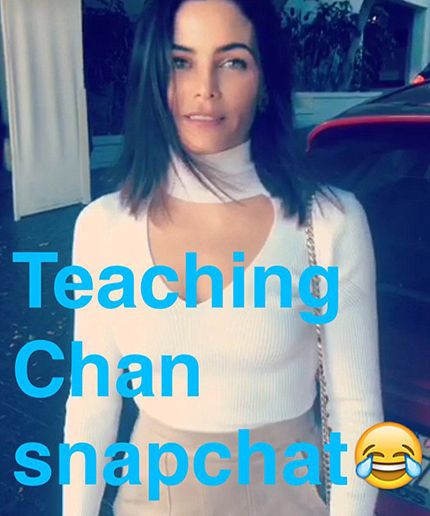 "I'm recording," he said, but clearly things weren't exactly working out.
We can't even judge. Like, seriously, SLOW DOWN TECHNOLOGY! We can't keep up! But we love it *so* much.
Luckily, Channing knows his way around a regular camera.
This shot he took of mom and baby is the most beautiful thing in the *world*.
https://www.instagram.com/p/BFKOY4ogCFq
It's seriously such a work of art, and Channing for sure captured a beautiful moment more important than any ol' everyday Snapchat.
And Jenna has Snap covered for the both of them.
Like, just look at this AMAZING Step Up throwback?![/header]
Our hearts, they're bursting! Ugh, we just love this couple and all the warm goodness they bring to our world.