Channing Tatum announces "Magic Mike Live" is coming to Vegas, baby!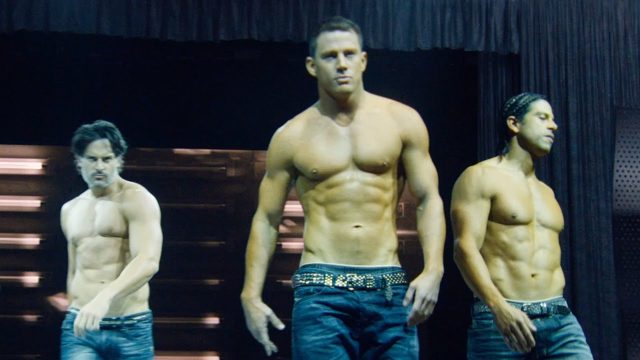 You better clear your schedule in March 2017, because Channing Tatum is taking Magic Mike on the road! Yesterday on Facebook Live, he announced the launch of Magic Mike Live, a choreographed male stripper show that's hitting the Las Vegas Hard Rock Hotel Casino.
"I'm going to introduce you to some of the guys who are going to be in the show," Channing said on the livestream before introducing us to the hunks who'll appear at the Hard Rock. "They've been working really hard…and hopefully in the coming months you guys will get to know them better."
Channing also stressed that he wants this experience to build off of a dialogue in order to figure out what works best for the viewers:
And because no announcement about a male strip show would be complete without puppies, here's an announcement video that Channing did for Cosmo with a bunch of hot guys and . . . puppies:
Just one question: will Channing be on stage? "I'm sure there will be a lot of crazy cameos," he says coyly in the Facebook video. "We have nothing scheduled because we want to make sure the show stands on its own, but I am going to direct it with Faulk and Teresa Espinoza choreographing."
Anything that gets the Channing Tatum seal of approval is good enough for us. We'll just be here constantly hitting refresh on MagicMikeLiveLasVegas.com and when tickets go on sale ("soon," Channing promises) we'll be the first to add them to our carts — at least, if they haven't sold out within seconds of their release. Vegas, here we come!