Channing Tatum and Jenna Dewan Tatum wore "The Nightmare Before Christmas" costumes, and *this* is Halloween
Halloween has (sadly) come to an end. And while we are most definitely in mourning over the passing of the spookiest holiday around, there's still a king-size (candy) amount of celebrity costume photos to pour over. In this case, we're talking about Channing Tatum and Jenna Dewan Tatum, who took a cue from Tim Burton's The Nightmare Before Christmas.
At their daughter Everly's request, Channing Tatum and Jenna Dewan Tatum dressed up as Sally and Jack Skellington.
"When your daughter asks for Sally and Jack, you give her Sally and Jack. Hope everyone had a happy Halloween," Jenna wrote in a Facebook post.
First, we did have a happy Halloween! Thank you, Jenna. Second, can we just take a moment and appreciate how cute it is that Channing and Jenna made their daughter's wish come true? That's definitely in the Christmas, er, Halloween spirit.
Not only that, but they look ah-mazing and very much like the animated characters themselves.
For comparison, here's Sally and Jack in the movie: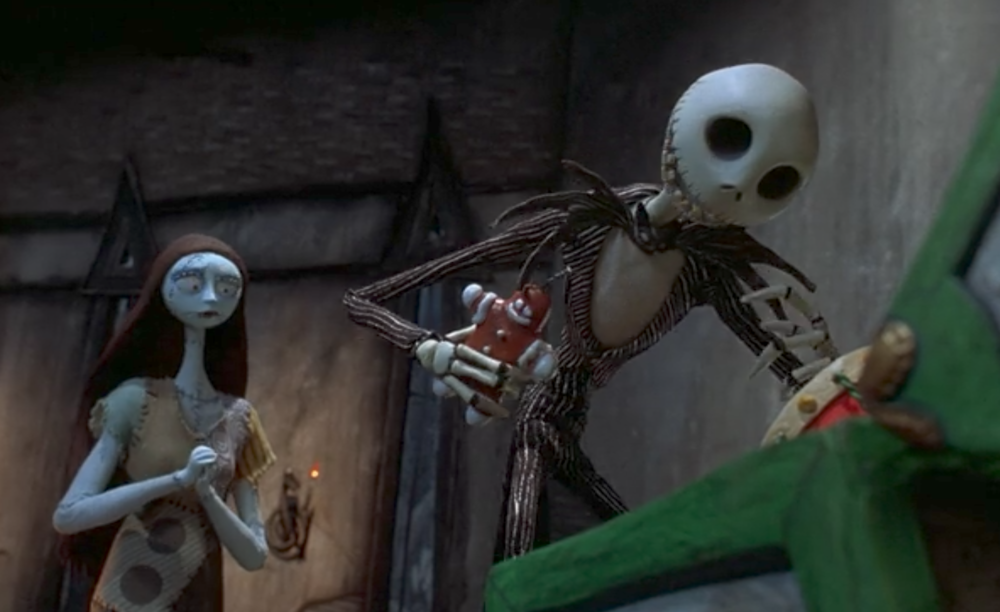 And back to Channing and Jenna, just look at that commitment!
Is that green body paint we see all over Jenna's face, arms, and legs? Combined with the (presumably) drawn on stitches, red wig, and patched dress, she's the perfect IRL version of Dr. Finkelstein's most wonderful creation.
And Channing, oh Channing! He is the Pumpkin King, dressed to the nines in a black and white striped suit, with a skeleton mask and gloves.
This pair has completely blown us away, just when we thought we couldn't love them anymore than we already do. Our only question is…where's Zero?!