Channing Tatum busted out "Magic Mike" moves at a convenience store, because why not?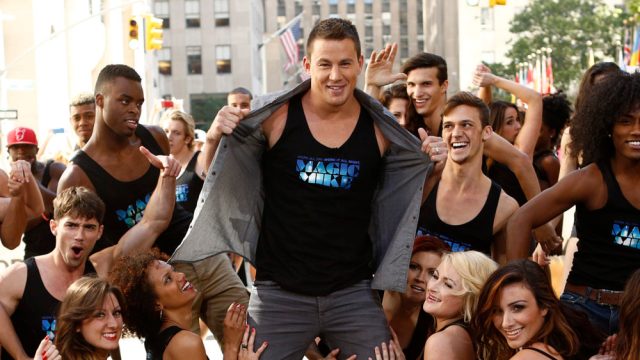 Channing Tatum has been traveling across the country lately promoting his new movie Logan Lucky. While on a tour stop in North Carolina, Tatum and his friend stopped by a convenience store. For whatever reason, they decided to Facebook Live the encounter. We're not sure what Tatum thought was going to happen that night because the first few minutes of the video is just Tatum walking around the convenience store.
Then, they approach the cashier, a lovely woman named Beatrice. The guys end up hanging out with Beatrice for a while. Laughing, chilling, hanging out behind the register.
Then, Tatum and Beatrice start dancing. The radio turns on and it becomes a full fledged dance party.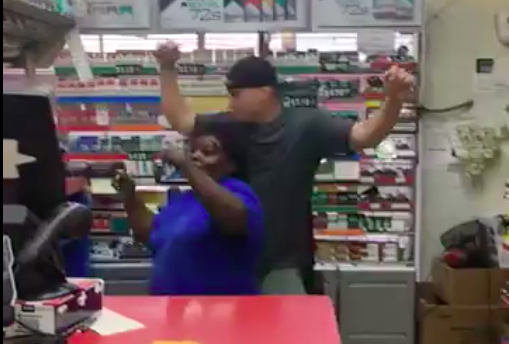 Tatum and Beatrice break it down on the dance floor for a good few minutes. It is FANTASTIC.
The dancing starts around the 3:20 mark.
Tatum captioned the video:
"Nothin' better than a little dance party. Thank you, Beatrice."
We're loving the comments on the video.
"How is she just standing there calm next to him!!!" and also, "The real star of this video is Beatrice! What a doll!!!"
Tatum's dance moves are honestly a gift unto this world. Tatum once told Esquire that he learned to dance by partnering with his girlfriend's moms.
"I wanted to dance," he told Esquire several years ago. "I just didn't know anything. Neither did the girls I was seeing. But their moms did. I figured out the fastest way for me to learn to dance was to grab up some abuela and get her moving on the porch."
In related news, what is it with the cast of Magic Mike and convenience stores? Remember this?
Yowza.