Channel your inner Victoria's Secret angel in one of these gold velvet looks, just like Adriana Lima
Adriana Lima is goals in every way, so if there's ever an opportunity to emulate her style, we take it. The Victoria's Secret angel stepped out at the Tribeca Film Festival's For the Love of Cinema Gala this weekend wearing a gold velvet dress and (surprise surprise), Lima looked jaw-droppingly fabulous.
This isn't the first time Lima has stunned in a bright velvet ensemble, and it's starting to seem like it's the supermodel's (and super-exerciser's) signature look. Of course, Lima would look good even in a toilet paper roll, but she looked so good in her gold velvet Jason Wu dress that we had to find some *affordable* lookalikes.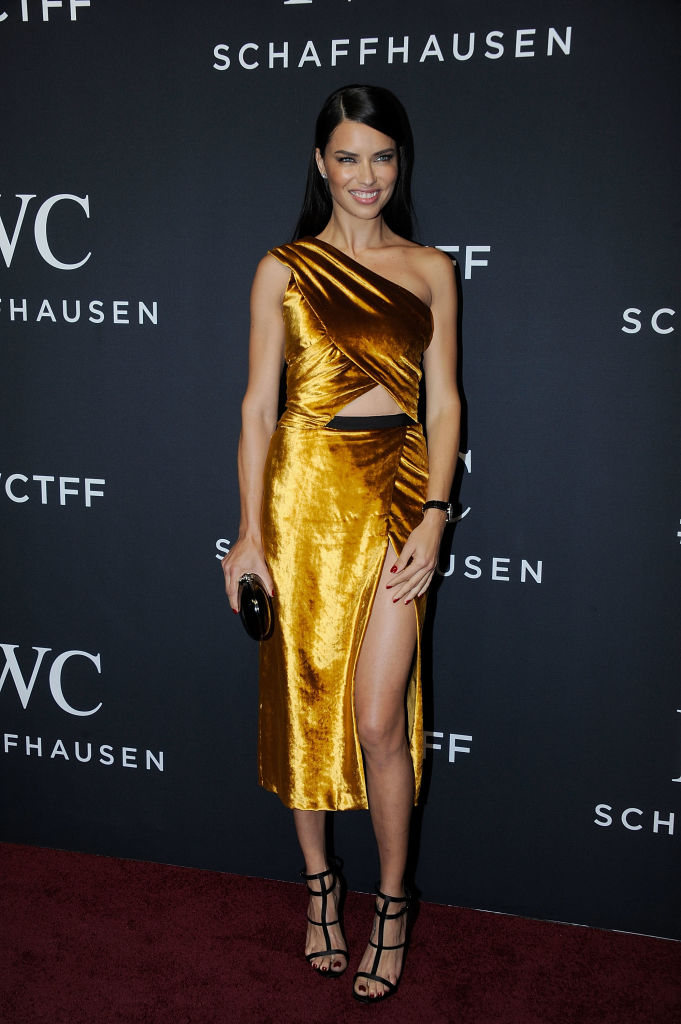 Watch Adriana strut her stuff in the dress:
And then apply a similar strut to your own life after buying one of these frocks!
1. Missguided Gold Velvet Open Back Swing Dress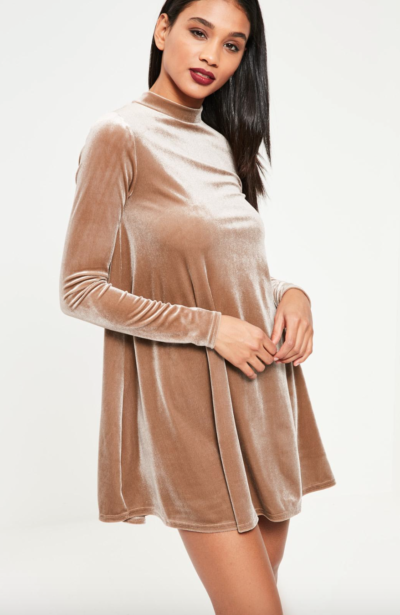 Buy it here for only $15.
2. ASOS Glamorous Cami Midi Dress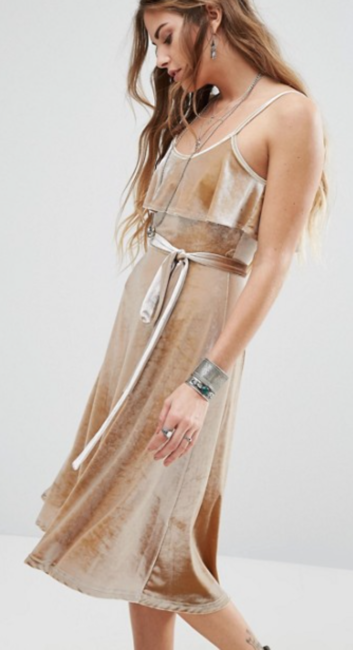 Buy it here, for $39.
3. Lulus Strappy Back Crushed Velvet Gown (in Rose Gold)

Sold at Nordstrom for $79.
4.  MISA Los Angeles Carolina Dress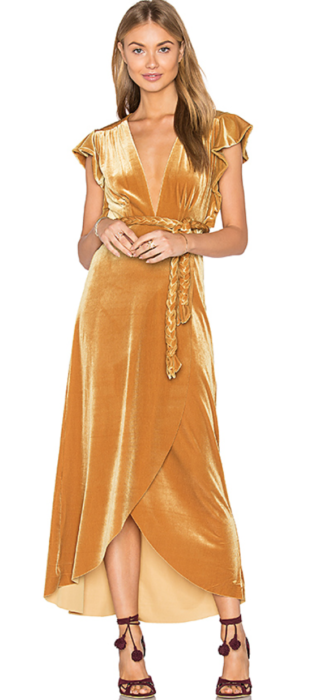 This dress is ON SALE at Revolve! Buy it here for $178.
5. ASOS Hammered Satin Strappy Pencil Midi Dress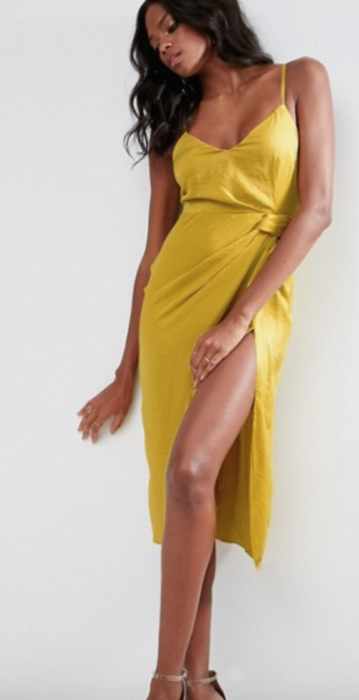 Okay, this one's technically not velvet — but satin is equally luxurious and the color is on point. Find it at ASOS for $61.
First Belle twirled in marigold, then Adriana Lima, and next up is us!