Chanel Iman and Jamie Chung's Coachella looks are sending us straight back to the '90s
You thought all of the Coachella fun and games were over last weekend, didn't you? Well, Chanel Iman and Jamie Chung going back to Coachella for weekend two just proved why the entire festival is one to watch out for.
Oh, and the fashion? If you thought last week was crazy, just wait until you see the ensembles from this past weekend. The two fashionistas were spotted hanging out at the Belvedere Vodka and Noisey collab event, rocking cool looks that filled us with so much '90s nostalgia. And we're obsessed.
Actress Jamie Chung donned an all-black spaghetti strapped mini and boots, complete with a silver choker. And her pal, supermodel Chanel Iman, wore a netted cardi over a bralette, and black combat boots. Both 'fits were cool, and would've fit perfectly in a She's All That party montage.
We're obviously here for both looks. And together, the fashion queens delivered the perfect ending to a bomb Coachella saga.
Details, details, details!
And Jamie and Chanel know just how important they are. Everything about their looks — from the hair to the boots — is totally '90s inspired.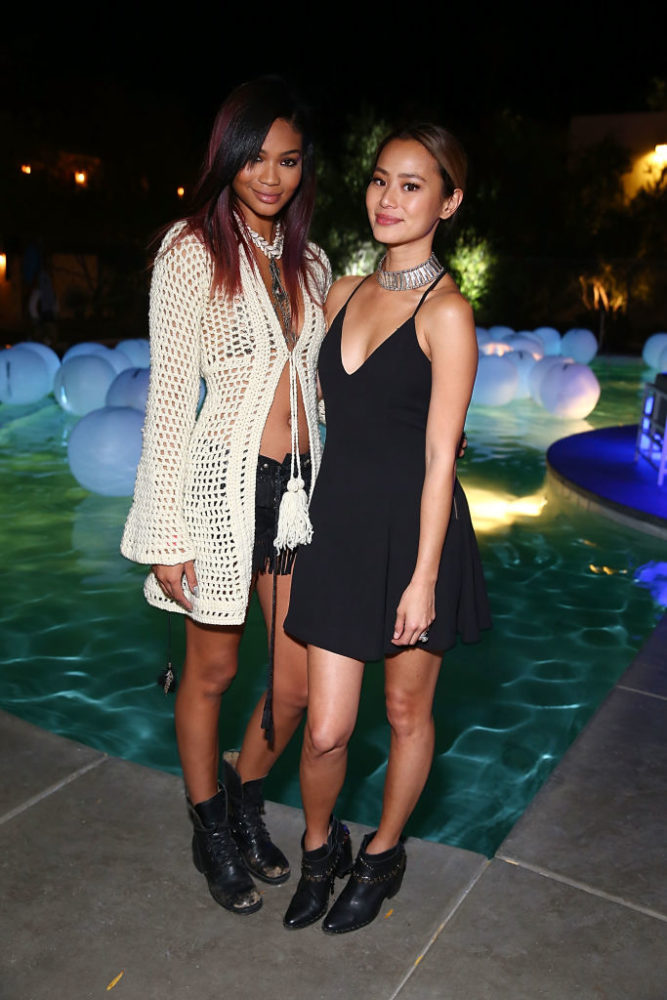 Apparently, Chanel has been using the entire Indio, California fest to show off her cream, crochet obsession. She shared more photos of her look on Instagram.
And on weekend one, the model and actress donned another amazing crochet number, and OMG, we're dying.
Wasn't it perfect?!
Complete with her colorful braids, Chanel looks like she could've been cast in a '90s cult classic.
It's bittersweet that the desert fest is coming to an end. Not only did we get to see inside some of the coolest parties. But, our favorite celebs totally gave us enough fashion inspo to last until next year.
And as far as Jamie and Chanel go, these two fashionistas totally take home the crown for best '90s inspired festival looks.