Chanel is bringing its luxe makeup line to Ulta stores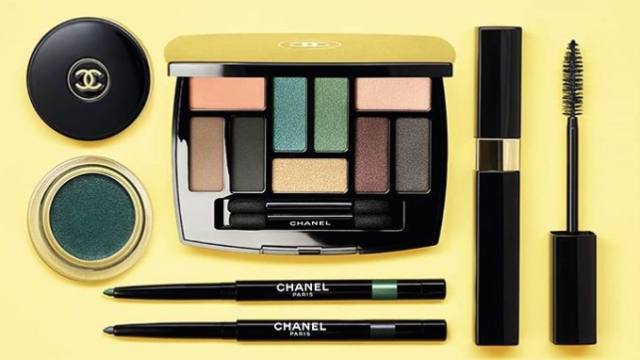 Let's sail into the weekend with some truly fantastic news, shall we? As Racked reports, Ultra-high end beauty brand Chanel will soon be available at Ulta! This is huge for beauty lovers who love the luxe brand and those who are curious about trying it out. Ulta will make it significantly more accessible for a wider audience. What a thrill.
If you're active on beauty Instagram, you'll have seen that Chanel has been all over the place recently. They opened two new Instagram accounts devoted to their beauty products (@chanel.beauty) and those who love them (@welovecoco). It would appear that the famously luxurious brand is looking to be a bit more relatable, and we love that.
Chanel's products are some of the most gorgeous ones out there; from skin care to makeup it's the best of the best. The quality of their ingredients and timeless packaging and formulas make them highly coveted and aspirational. We don't have much info yet on what kinds of products will be on sale at Ulta, and wouldn't be surprised to hear that they were starting small with just a few items to begin with.
What do you think about Chanel Beauté products being sold at Ulta?
We're very curious to see how this goes. This is a whole new level of luxury for Ulta and an interesting move for Chanel. They're definitely trying to appeal to a younger audience and this is definitely the way to go about it.
Would you be more apt to try Chanel products once they're available at Ulta? We don't yet know if this means the products will be more affordable, but wouldn't that be fantastic? This could also mean an Ulta-specific Chanel line is in the works at a lower price point. The possibilities are endless.
Keep your eyes peeled for more information in the coming weeks, but so far, we're stoked.