The internet is freaking out over Chanel's clear plastic rain boots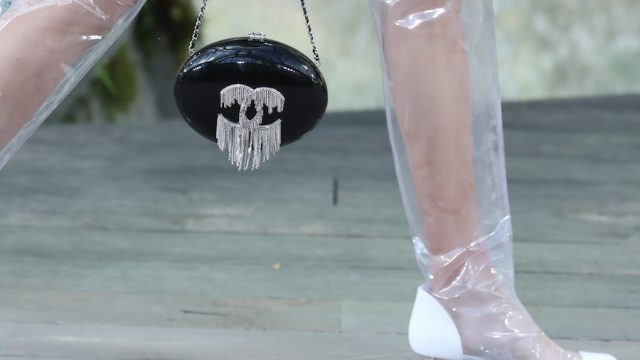 Karl Lagerfeld's latest sartorial mantra: When life gives you waterfalls, make Chanel rain boots.
The famed fashion designer showed his latest spring/summer 2018 Chanel collection today, and of course it did not by any means disappoint. Considering he's the man who once launched a rocket at Paris Fashion Week, we expect nothing less than stellar presentations from Mr. Lagerfeld. And yes, that is exactly what we got with this collection.
Instead of another futuristic showcase, Chanel opted for a return to nature with an elevated platform runway that ran adjacent to giant waterfalls. Where there are torrential downpours of water, there must of course be rain gear.
While glitter boots may have dominated the Paris Fashion Week scene last season, it's clear that Chanel's clear plastic rain boots will take it from here.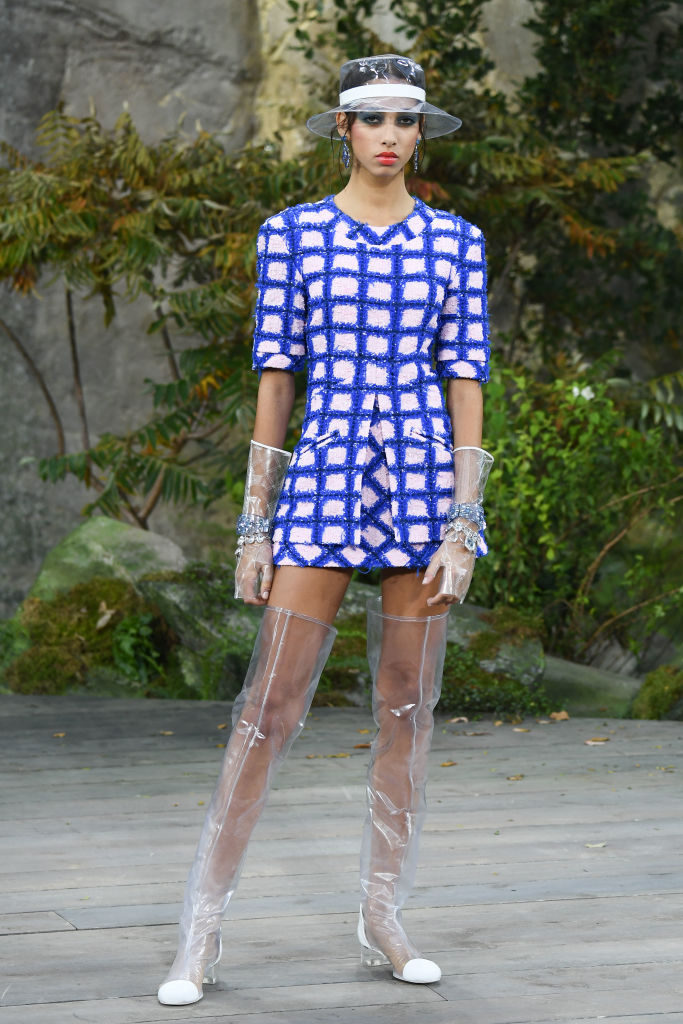 Have we mentioned that there are also matching clear plastic fingerless gloves and rain hats to complement them? Because there totally are.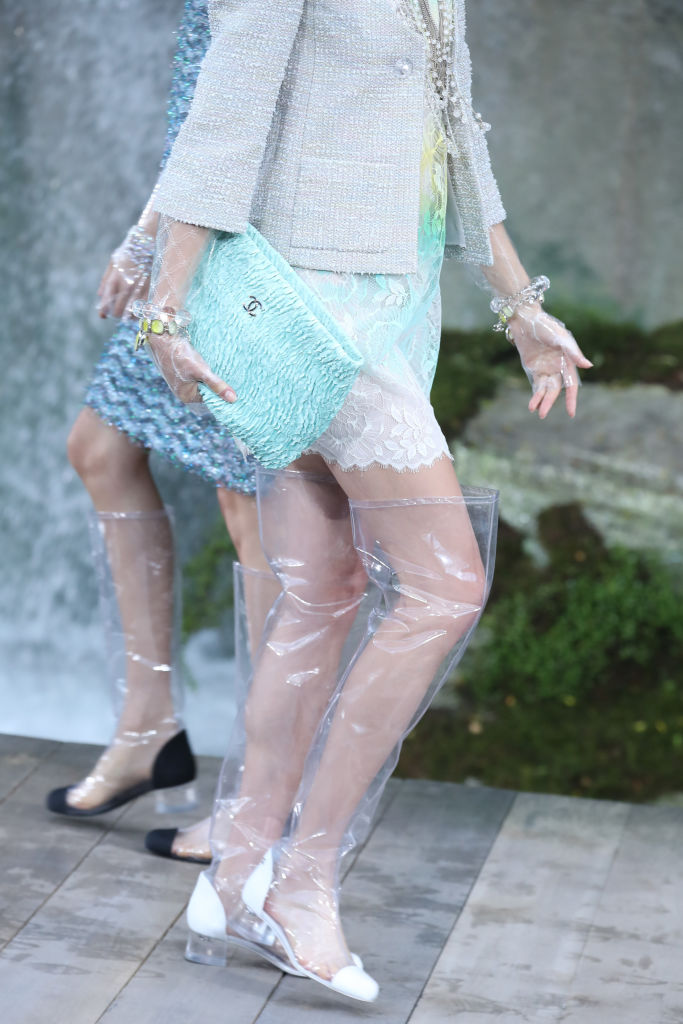 Oh, and don't think we're the only ones who've noticed these heeled, cap-toe beauties. 'Cause Twitter and Instagram are going straight-up berserk for these bad boys, too.
false false
Sure, we've loved rain boots before…in the same way that we love ponchos at Niagara Falls, though. But these rain boots are the rain boots to change all rain boots. They're sleek, sexy, and, with their Chanel seal of approval, they're the most cutting-edge shoes we've seen in a long time.
Seriously, it may only be October, but we're already looking forward to some April showers thanks to these beauts.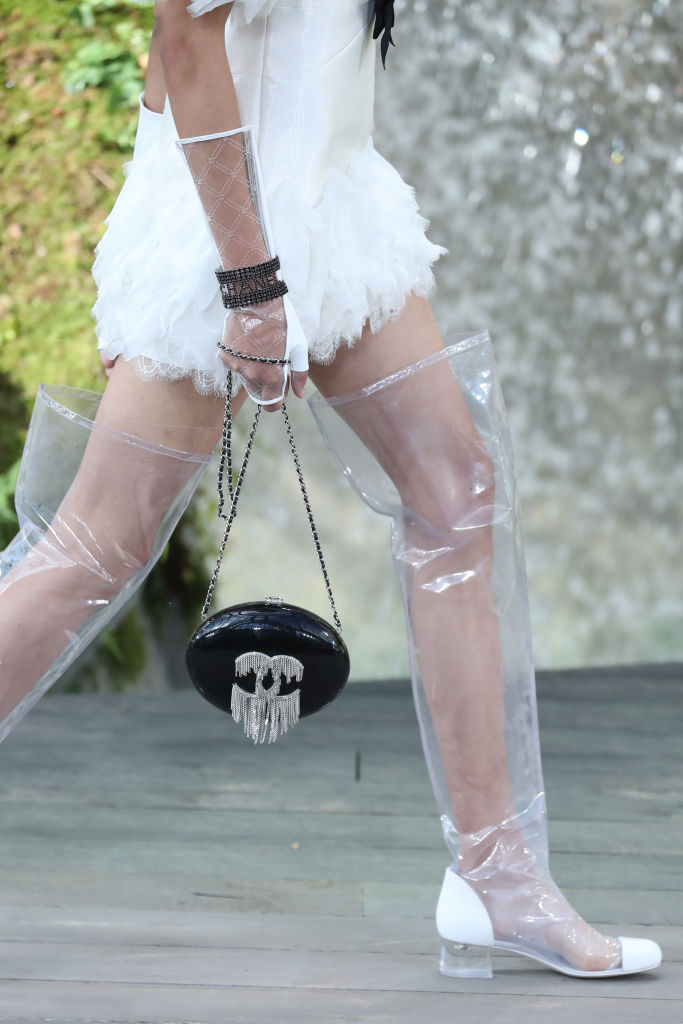 No word on how much these edgy waterproof boots cost yet, but we're hoping they're just a smidge more budget-friendly than the Saint Laurent glitter boots.